Genres
Controls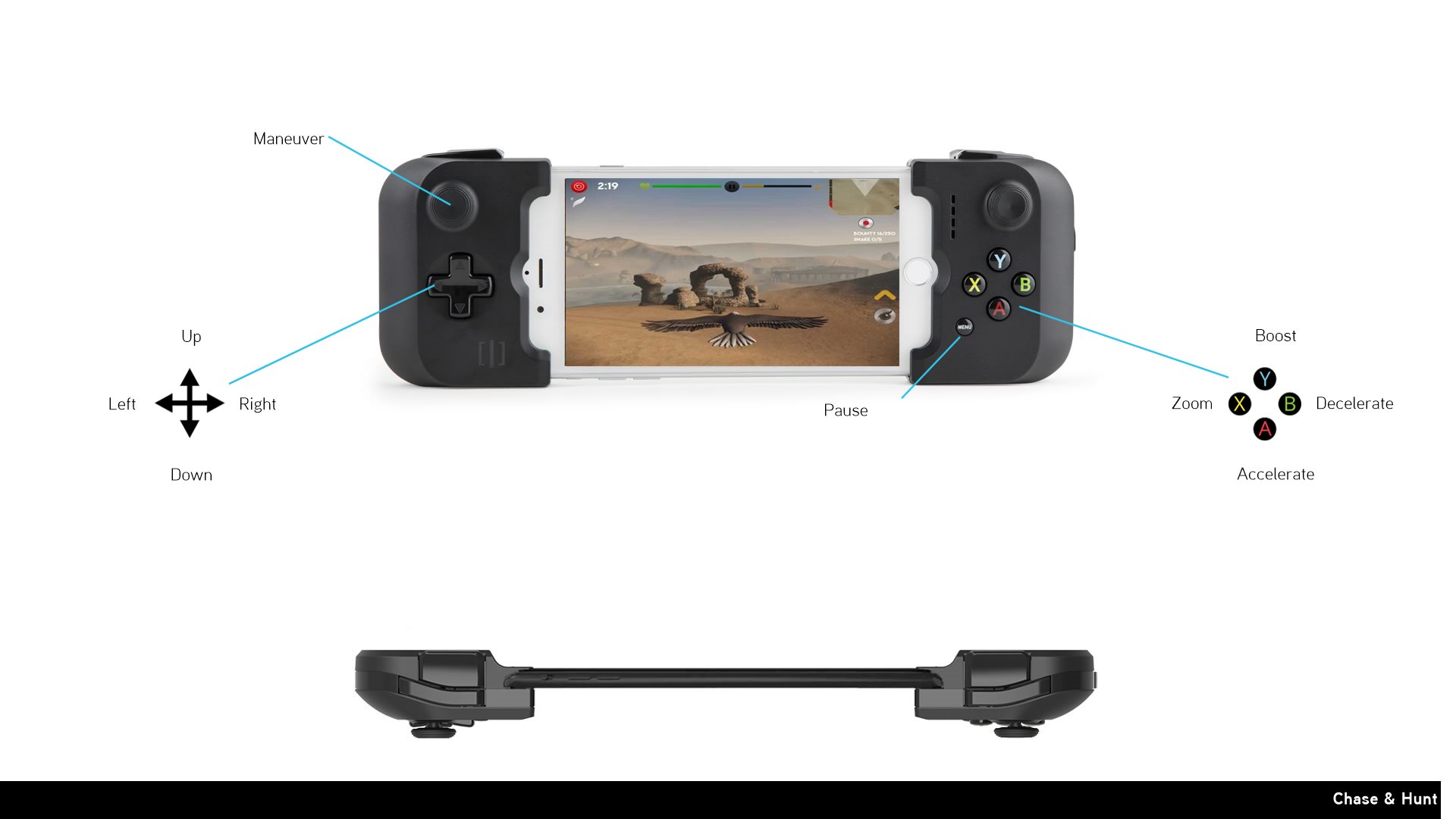 "Gorgeous flight and graphics" - iFanzine
"Novel concept, ingenious AI system, gorgeous sceneries, and open world experience" - DNReviews
"If you're interested in testing out your skill as an eagle, this is the game" - Edamame Review Club
Unlock the full power of your iOS device with Chase & Hunt, an open world game that has thrilling gameplay and vistas that you can show off. Explore these landscapes as you soar through parched deserted lands , dew touched highlands verdant with life, dusty canyons and steep mountains- all filled with amazing landmarks and beautifully rendered foliage. Lose yourself in these worlds, bring out the hunter in you and emerge a victor.
AMAZING FEATURES FOR IMMERSIVE GAMEPLAY
Console quality rendered terrains that have stunning details built into them.
Realistic and dynamic lighting to take you from dawn to dusk while you soar the skies.
MFI Controller support.
iCloud support built in so that you wont ever lose that hard earned progress.
Challenge yourself with exciting hunting missions that are carefully crafted in three difficulty levels.
Get boosts and rewards to excel at your missions.
Unique soundtracks for environments for more immersion.
Climb our leaderboards and share your scores with friends and colleagues through game center.
.
Chase & Hunt is specifically optimized for iPhone5s and above with greater environmental detail, lighting and shadow effects and greater performance.
We work to update and improve the game to provide the best possible experience for you. Send us your impressions, feedback or any issues that you face with at info@rgbgamestudios.com.
Twitter: https://twitter.com/Chase_and_Hunt
Facebook : https://www.facebook.com/playchaseandhunt;