Genres
Controls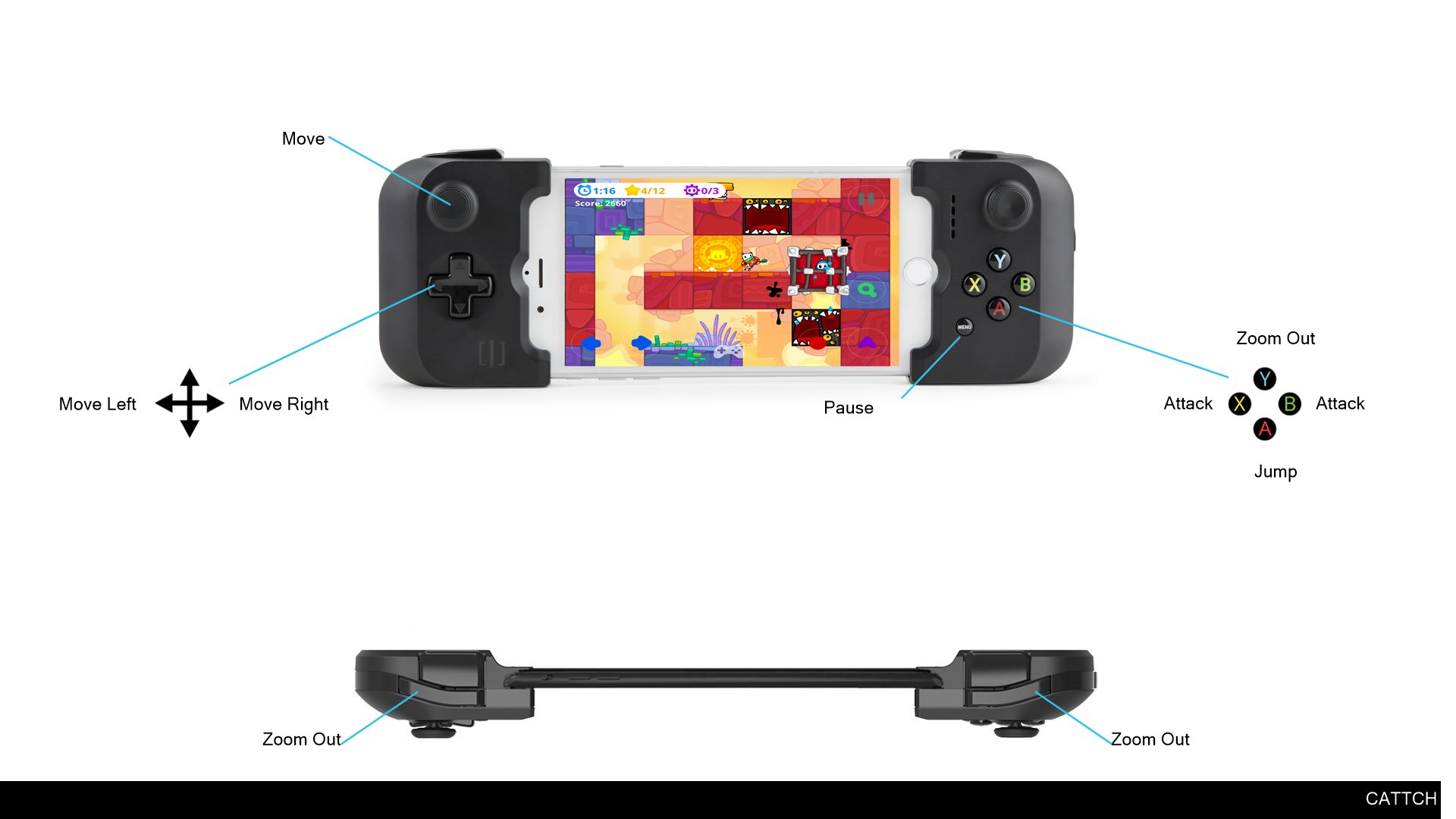 ***EDITORS' CHOICE - BEST NEW GAME***
Get ready for sizzling graphics, true platforming action, and mind-bending puzzle play in the colorful new adventure Cattch - from the award winning studio that brought you the arcade hit Darklings.
You must take Cattch, a hyper-color cat, on a journey of revenge, to bounce on all those nasty little monsters before the weekend is over, so he can save his friends and finally chill out. Cattch's extraordinary jumping and landing skills will come in handy while facing insane puzzles in his home world of Cubika. Go CATTCH!!!
Cattch is a new generation puzzle platformer, built of square blocks, those crazy cool worlds are full of dangers and surprises—levels will rotate and change shape, throw you in the air and take you underground!
SUPER TIGHT CAT CONTROLS Cattch — The ALL-Mighty Cat!
HOURS OF GAMEPLAY 50 puzzle-platforming levels across 3 richly designed worlds
COLLECT dozens of sweet stickers
GET INTO a bizarre and hilarious tale
ENJOY enhanced Gamepad support!
Best experienced on iPhone 4S and later, iPad 2 and later, iPod Touch (5th generation) and later.;