Genres
Controls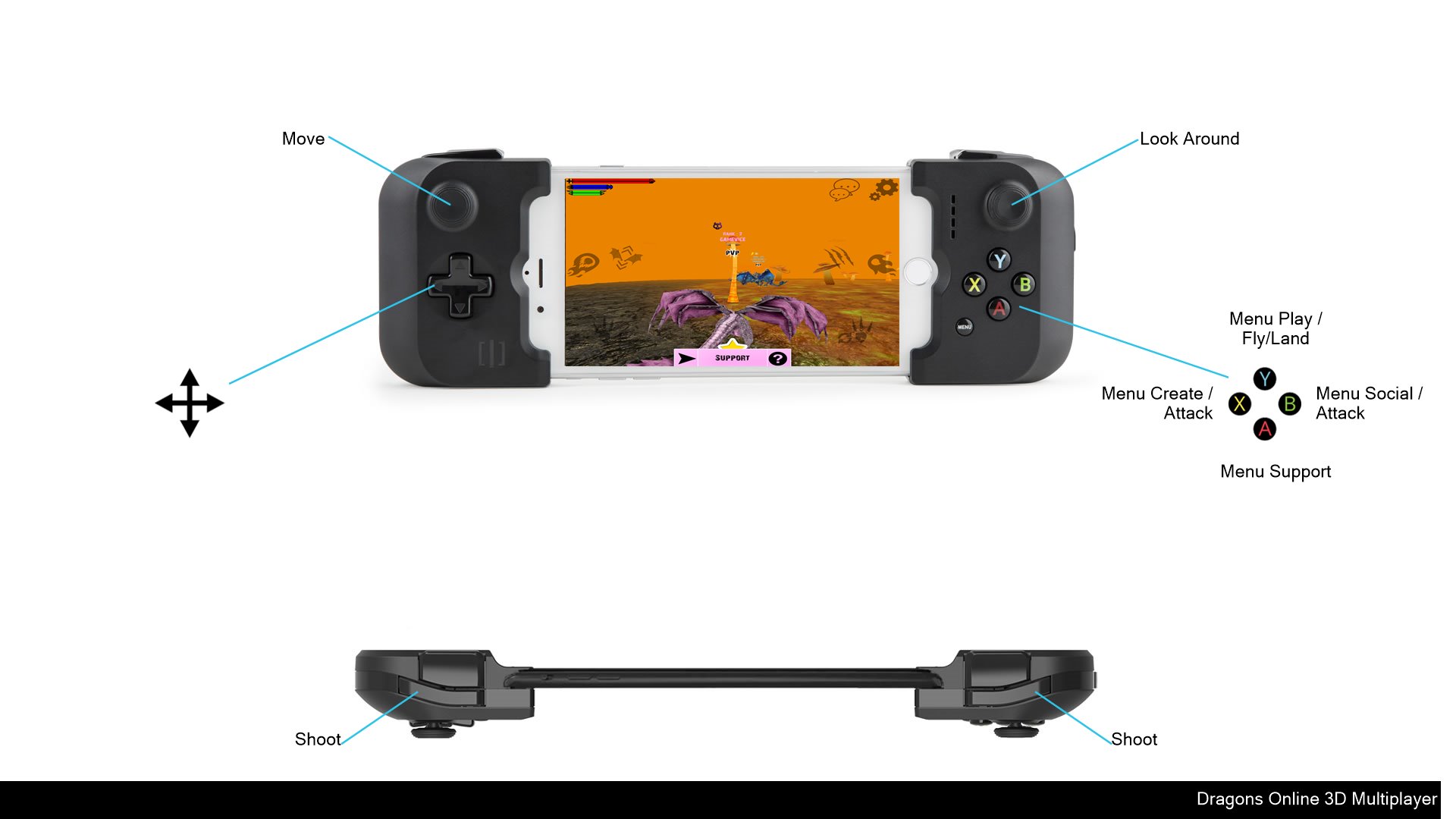 - Dress up and role play as your own unique Dragon with players around the world!
- Hatch a baby Dragon!
- Create your 3D avatar, change its tail, trails, hats, and colors, or use the 'Skin Scanner' to create your own custom Dragon skins!
- Rank up and increase your stats to make your character faster and stronger!
- Huge amounts of customisations and options for both the Game and your Dragon.
- Carry eggs and claim Nests, stand near or shoot them to mark your Territory!
- Fly through the Air and Run on the Ground in 7 Big Beautiful maps! Including an Underwater environment!
- (PVP) Player vs player optional, can be turned on/off so you can focus on role playing or fighting the Enemy Fairy, Dragons, Phoenix, Tripod and Cave worms instead of players.
- Includes in-game chat.
- NPC's for quests and hatchling editing.
- NEW -
Pose Cam added, take pics of your dragon in the real world!
Special Free DLC Skin, changes often! (changes often, for events, requested or made by players!)
Lots more hidden features!
- Cheaters and players using bad Language will be banned from all my games, you have been warned !
(Changing files to gain an advantage over other players is cheating, not hacking.)
- Created and run by one person, thanks for playing and supporting me! ^_^ - Steve the Developer.;