Genres
Controls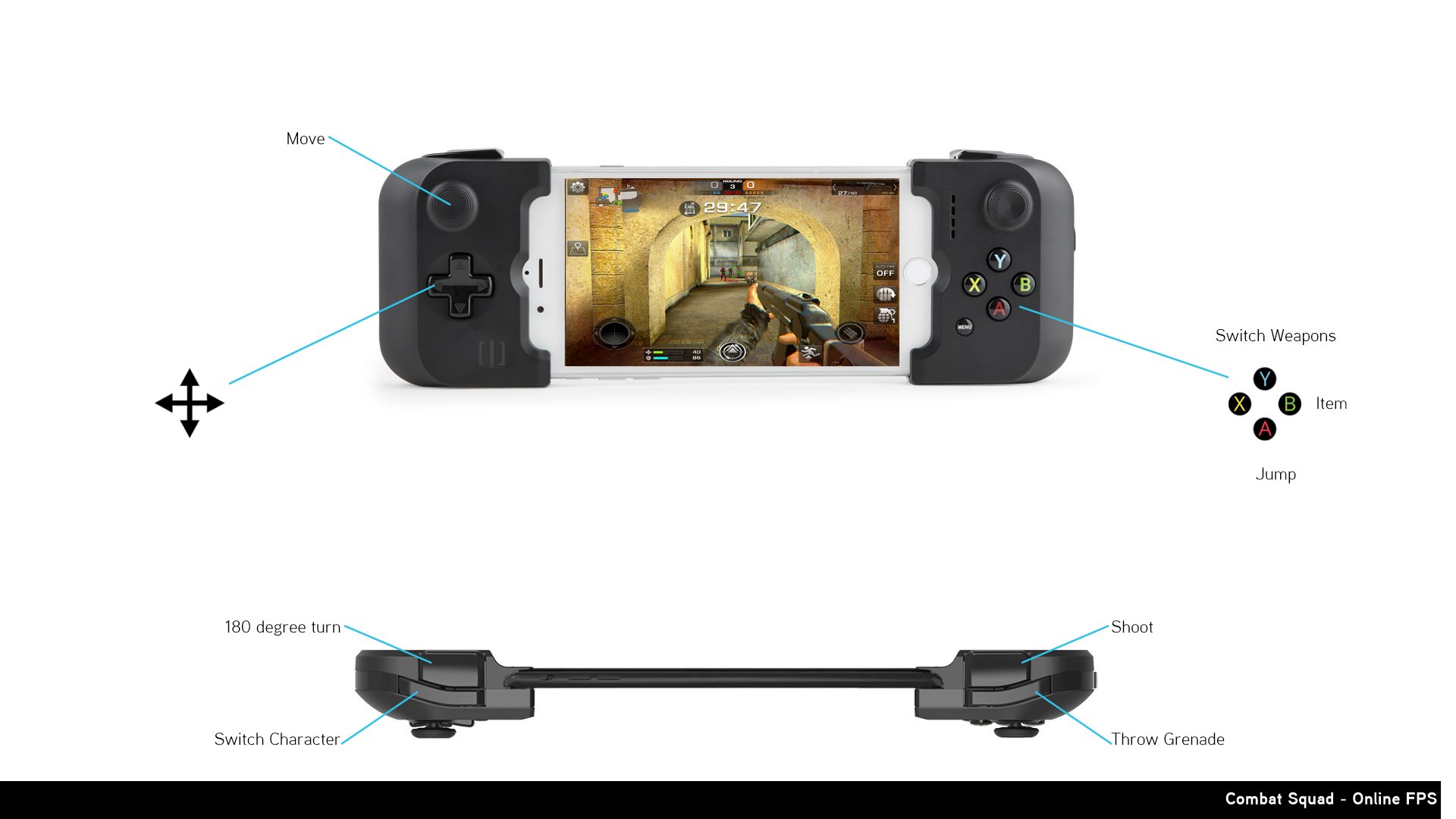 Tactical FPS Combat from former Counter-Strike Online developers.
Get ready for an epic tactical multiplayer squad combat to test your skills and tactics against others around the world.
Combat Squad : Project Wednesday is a fast-paced Tactical First Person Shooter like you have never seen before! Create and customize your own squad then control and command the entire squad of five in battle.
▶ Tactical Mobile FPS: Create, Customize, Control and Command your own elite squad
▶ Wage a tactical battle against the enemy squad: Decide on your tactics and strategy before the deployment and command your squad during the battle.
▶ Advanced AI: Advanced tactical AI to take the best action to execute your commands.
▶ Take control with DIVE System: Choose and take control of the right unit at the right time with DIVE System.
▶ Find the play style that suits you: With various types of weapons and mercenaries to choose from, the possibilities are endless.
▶ Customize your squad with unique Perk Skills: Choose from the Survival, Mastery and Elite perk skills to gain special attributes for combat.
▶ Developed with Unreal Engine 4
▶ 1 vs 1 Multiplayer Squad Combat: Control your squad of five to fight against online rivals from around the world.
▶ 5 vs 5 Multiplayer Team Battle: Fight alongside your teammates from around the world in epic 5 vs 5 battles.
▶ 7 Different Multiplayer Game Modes to choose from.;