Genres
Controls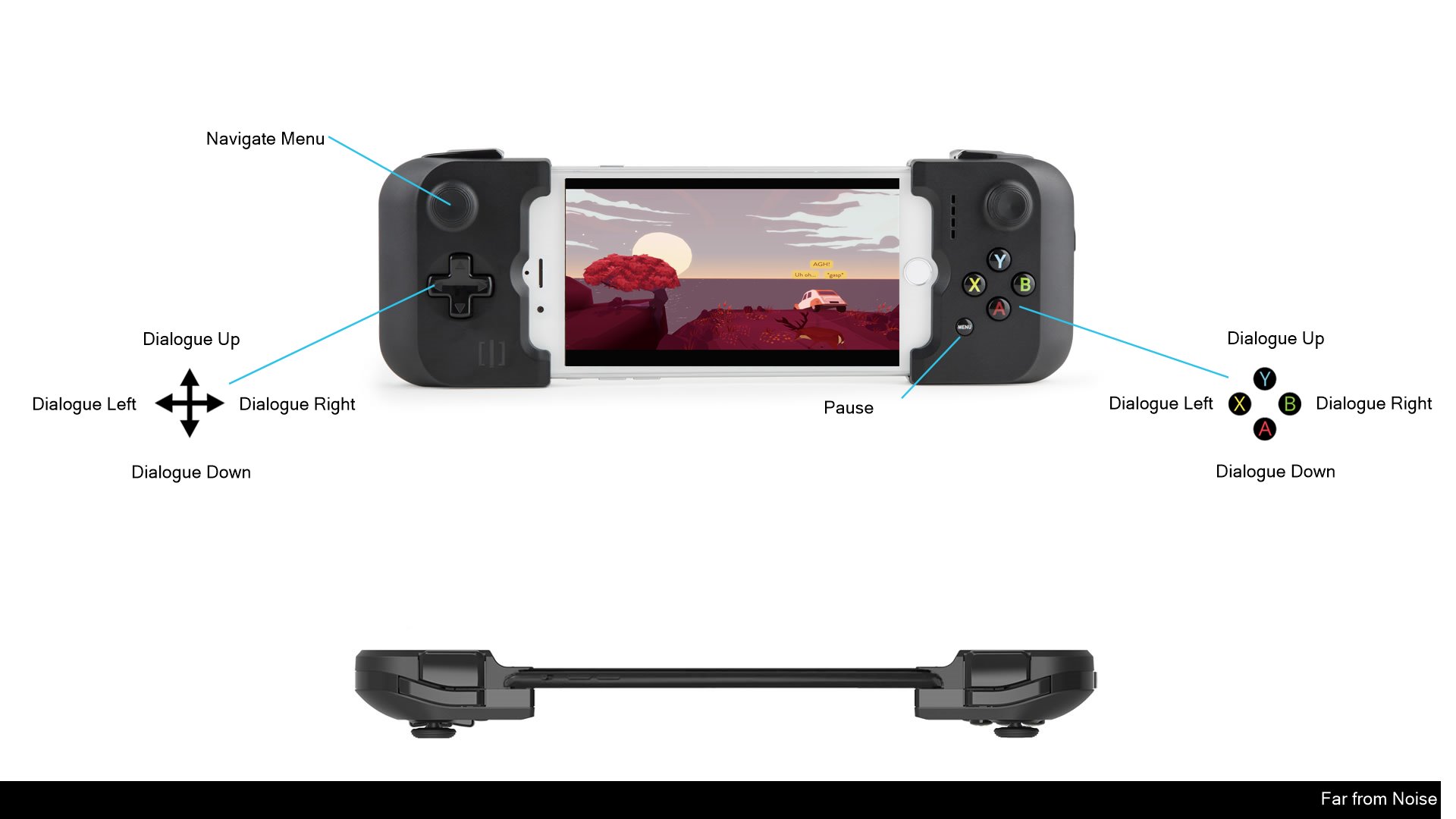 You are balanced on the edge of a cliff in an old rusting car.
The sun is setting behind the horizon and night will soon fall. With no immediate means of escape, perhaps all that's left is to attempt to feel some connection with the world at the end of it all.
Far from Noise is a story told through dialogue choices. As day fades to night, experience quiet moments of interaction with a variety of creatures and witness the transformative forces of nature as they happen around you. Through conversation with a welcome companion, begin to discover your reasons for being out there, your relationship with the world, life and death, and if you'll see tomorrow.
Includes
- A dynamic, naturally flowing conversation
- Multiple endings driven by choices that shape the narrative
- An original musical score by Geoff Lentin that flows with the story
- A rich landscape that shifts and fades as time progresses
- Narrative events that change with multiple playthroughs;