Genres
Controls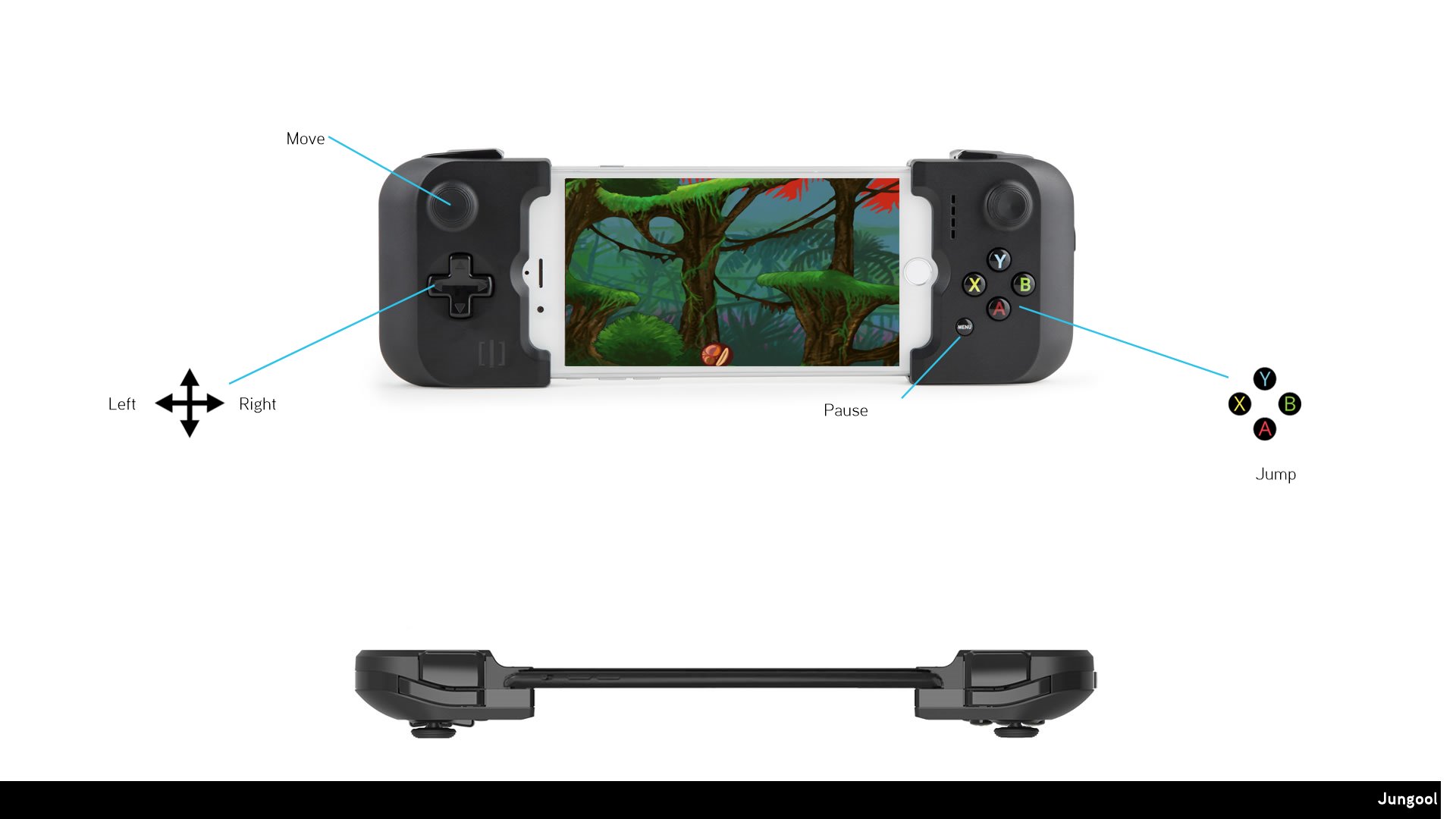 JUNGOOL is the highly rated physics based platform adventure, containing a touch of puzzle solving that will have you addicted in no time.
In a jungle, far far away, lies a village in turmoil. The village Shaman has a quest for you (our 'all round hero') to save the young, the tribe, and ultimately the entire world.
Travel through a myraid of stunning and magical locations, solving puzzles, defeating enemies, and retrieving the masks that give you the special powers you need. Experience this exuberant and exhilarating adventure and absorb yourself in its puzzling and addictive charm. Unlock new worlds to face new challenges, and achieve global highscores to demonstrate your greatness.
Can you save the world? Well time is running out... so you'd better get rolling!
Featuring:
* 30+ gorgeous levels and locations
* Thought provoking quests and puzzles to solve
* Several unique obstables and enemies to avoid - beware of the Hunters!
* Gamepad style controls
* Gems to collect and bonus levels to unlock
* OpenFeint and Game Center support
* Objectives, achievements and leaderboards
* Amazing graphics and animation
* Pumping jungle inspired soundtrack
* Retina support
* iCade & Apple game controller support
* Facebook posting
Visit Jungool.com for media, support and more info;