Genres
Controls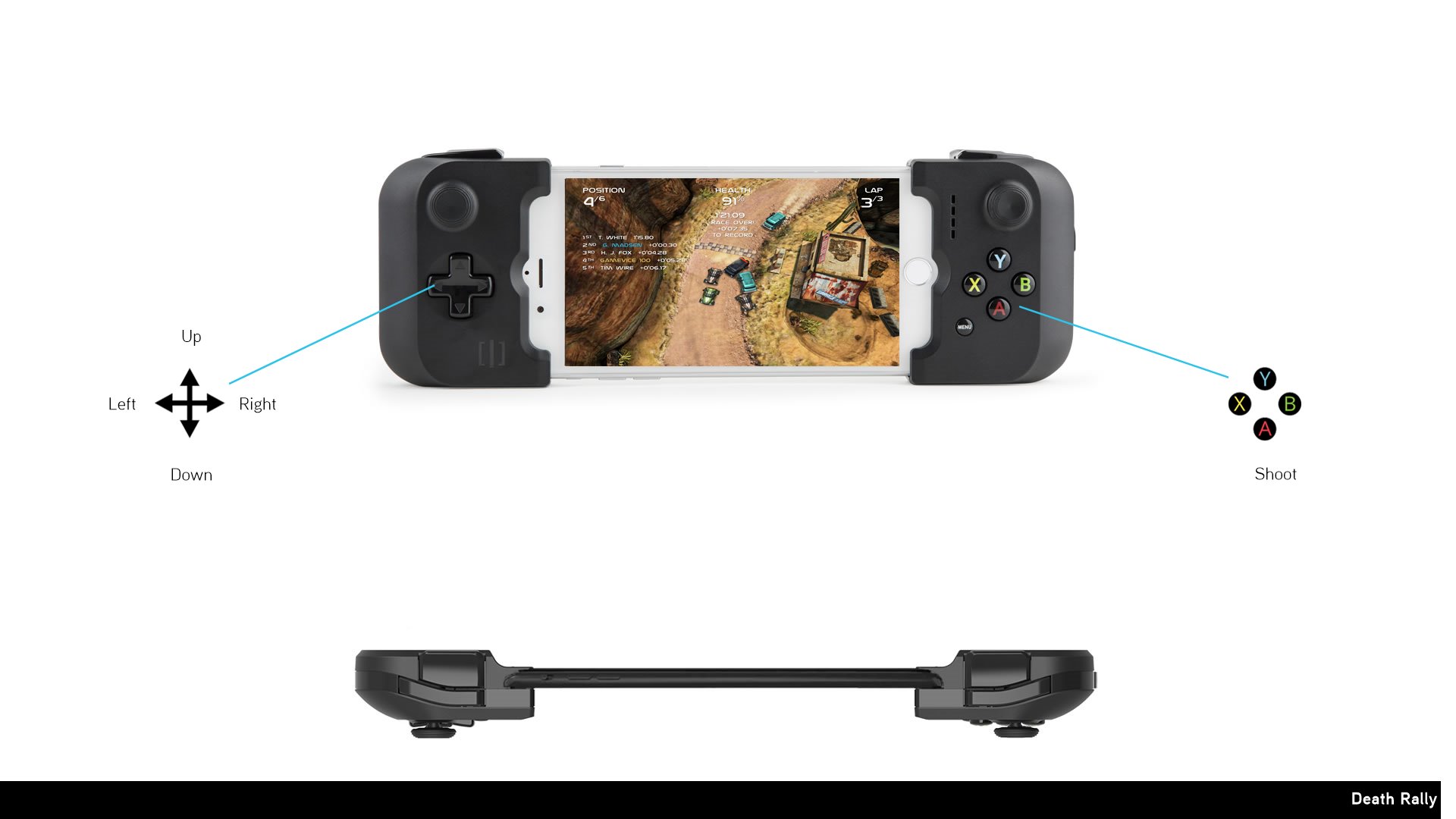 Death Rally is an action packed COMBAT RACER with GLOBAL MULTIPLAYER, STUNNING VISUALS and more than 10 HOURS of CARS, GUNS and EXPLOSIVE FUN. NUMBER ONE in 84 countries with more than 20 million gamers worldwide!

Race against incredible boss drivers like DUKE NUKEM. Upgrade and level up you cars and guns in a thrilling single player career mode or compete in global multiplayer! Lock & load and enter the Death Rally, humiliate and destroy your opponents or sabotage the race. You choose how you win, NO TRICK IS TOO DIRTY!

Brought to you by REMEDY, renowned developer of MAX PAYNE, ALAN WAKE and QUANTUM BREAK! LOAD YOUR GUNS, START YOUR ENGINES... It will blow you away, LITERALLY! This is no Sunday Drive. This is DEATH RALLY.

▸ Selected for Apple's iOS Hall of Fame
▸ Mashable: #1 Racing Game on iOS
▸ Winner of Pocket Gamer Award
▸ IGN: "Death Rally Hits the Target"
▸ Toucharcade 5/5
▸ Massive single player career mode, unlock and upgrade cars, weapons and race tracks.
▸ Global real-time online multiplayer races.
▸ Private multiplayer races for just you and your friends.
▸ A number of control and camera options, and also support for physical controllers.
▸ Featuring guest drivers – DUKE NUKEM, BARRY WHEELER, JOHN GORE
▸ Runs silky smooth 60fps even on the high resolution Retina display devices
• • • IMPORTANT • • •
Death Rally v4 should only be run on iOS 8 or later!
All older versions are not locked, but the optimal experience is not guaranteed below version 8.
If you have a pre-version4 installation of Death Rally, you will automatically unlock the full game in version 4. Also, if you have a Game Center account with achievements from older versions of Death Rally, the full game will automatically unlock using that same Game Center account. If it does not automatically unlock, please tap the 'Social' button in the main hangar view and then 'Restore Career'. You will then also get your progress restored according to what data is in your Game Center account.
Multiplayer requires a Game Center account!
Follow us on www.facebook.com/DeathRally for updates!

Death Rally is an original Remedy Entertainment game, developed in partnership with Mountain Sheep and Cornfox & Bros.;