Genres
Controls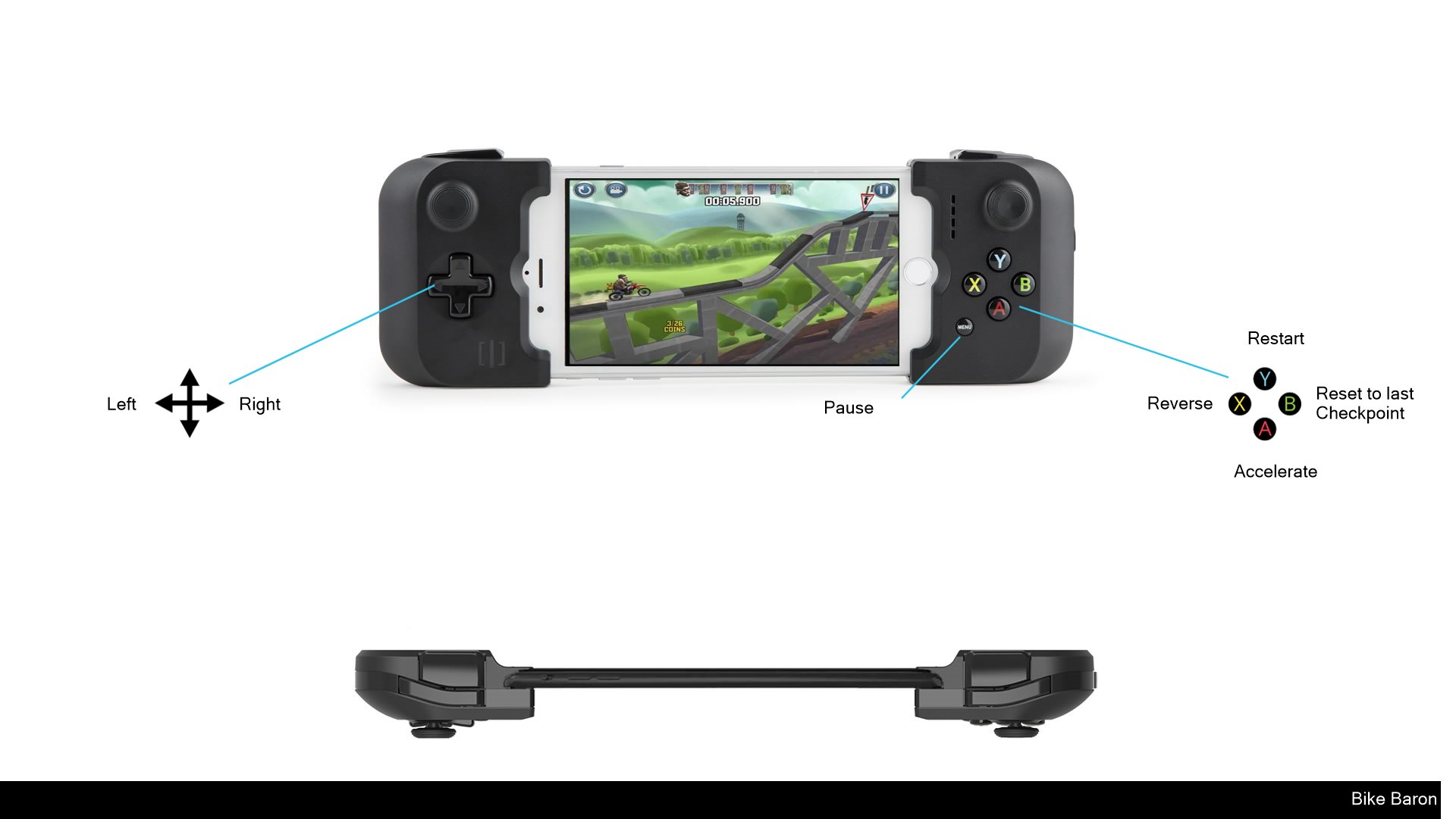 Over 9.0 million players! Number one game in 89 countries, Bike Baron is the Ultimate Bike Game for iPhone and iPad!
Featured by Apple as GAME OF THE WEEK
iOS Game of the Day - IGN
Number ONE in Quality Index round-up for October! - PocketGamer
"Fun gameplay; silly sense of humor; great level editor" - SlideToPlay
"Bike Baron is exceptionally well-made." - TouchArcade
"Say goodbye to your free time." - Yahoo

What happens when you put the developers of Minigore, Death Rally and Aqua Globs together with the composer of Angry Birds and Trine? PURE MAGIC. Bike Baron is a ride you will never forget!

- MASTER over 150 different tracks, beat more than 400 unbelievable challenges and learn the secrets of the Joker card
- CREATE custom levels* and share them with everyone!
- TRIUMPH over your friends, then speed your way to the top of the global leaderboards!
- PLAY this universal build with fantastic real-time shadows on the latest devices!

* Bike Baron comes with a full-featured level editor that we used to create all the levels in the game. Over 800 000 user levels created so far!

Join us @ www.facebook.com/thebikebaron
Follow Baron @ www.twitter.com/thebikebaron
Discover new levels @ www.thebikebaron.com;