Genres
Controls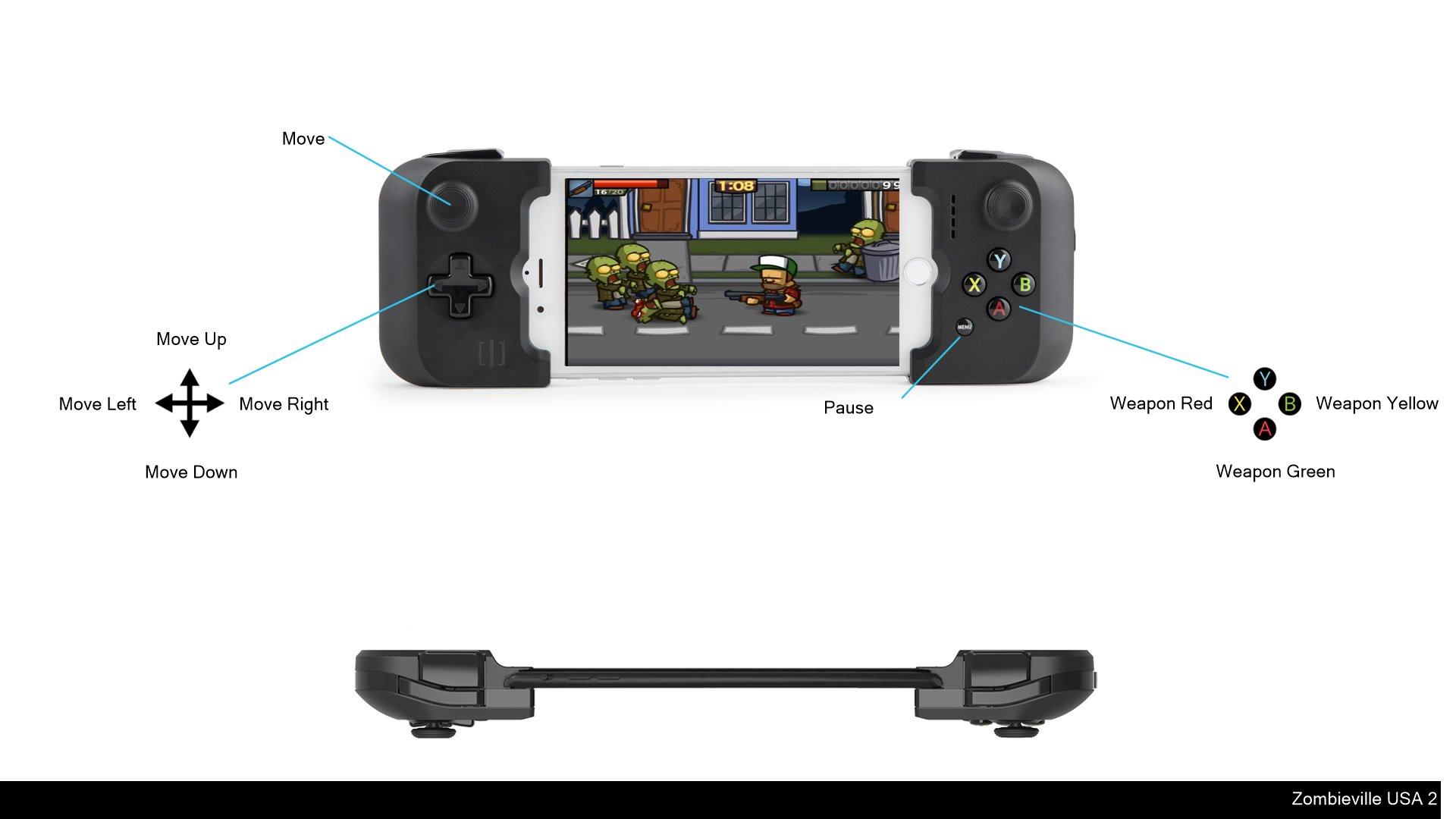 The definitive zombie shooter returns, reborn with stunning new graphics, gameplay and more!
Brought to you by the creators of Battleheart, OMG Pirates!, and the original Zombieville USA - this sequel is jam packed with content and features. Take command of your favorite character, customize them with a spectrum of weapons and skills, and do battle with the living dead - either alone, or with your friends!
- Features -
• Simple, pick-up-and-play arcade action. Fight hordes of enemies, make the most of your ammo, and go for your high score!
• Tons of unlockable content, including dozens of weapons, skills, playable characters and upgrades.
• Incredibly fluid, stylish animation optimized for retina displays.
• Full Game Center integration, including achievements and leader boards.
• Wireless Co-op multiplayer! (requires iPhone 3GS+, iPod Touch 3rd Gen+, or any iPad)
• iCloud support, allowing your zombie slaying progress to sync automatically to all of your devices!
Follow us on Twitter @MikaMobile to keep up to date on all of our games!;