Genres
Controls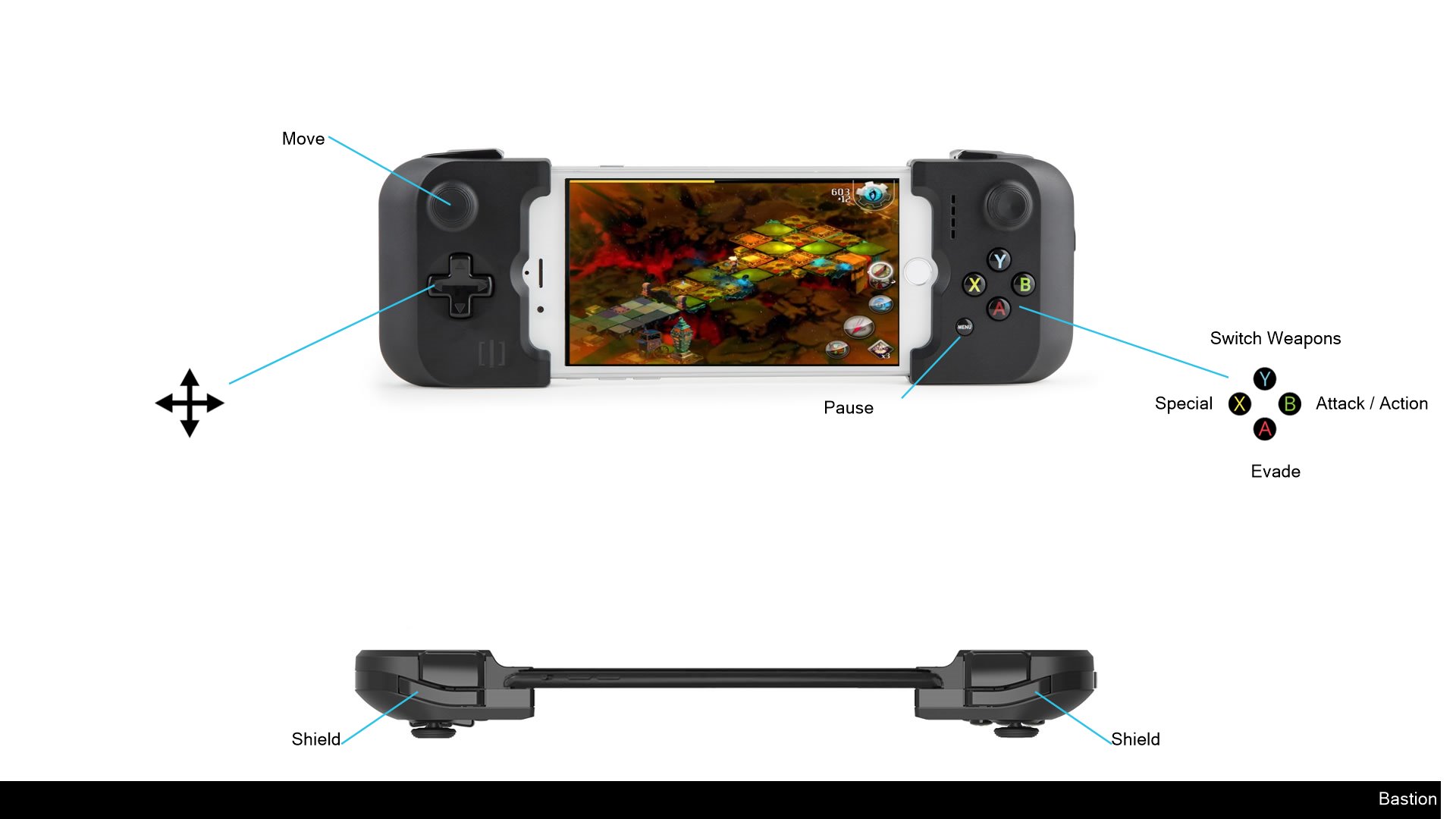 *IMPORTANT* Bastion requires an iPad 2 or newer, iPhone 4S or newer, or iPod touch (5th gen).
App Store BEST of 2012 Pick!
Reimagined for iOS, this award-winning action RPG experience redefines storytelling in games with a reactive narrator who marks your every move!
* * *
REVIEWS
Bastion earned Editors' Choice on the App Store but that's not all! Here's what critics have to say:
"...simply astounding. This is an action RPG that deserves a spot on every gamer's iPad."
- SlideToPlay.com (4 out of 4 ""Must Have"")
"Bastion for iPad is just as good if not better than its console brethren."
- TouchArcade (5 stars out of 5)
"...a wonderful adaption of an outstanding action title... feels at home on the App Store."
- AppSpy.com (5 out of 5)
"It's a beautiful, clever, absolutely one-of-a-kind experience."
- 148Apps.com (5 stars out of 5)
"Bastion is a textbook example of how to make an iPad port."
- IGN.com (9 out of 10)
* * *
AWARDS
The original version of Bastion earned more than 100 industry accolades, including:
- BEST DOWNLOADABLE GAME and BEST DEBUT, Game Developers Choice Awards
- DOWNLOADABLE TITLE of the YEAR, Academy of Interactive Arts and Sciences
- BEST VIDEOGAME of the YEAR, Paste Magazine
- BEST DOWNLOADABLE GAME and BEST ORIGINAL SCORE, SpikeTV
- BEST DOWNLOADABLE GAME and BEST INDIE GAME, Inside Gaming Awards
* * *
Bastion for iOS features all the highly acclaimed artwork, music, and narration that Bastion is known for, along with intuitive touch controls. Explore more than 40 lush hand-painted environments as you discover the secrets of the Calamity, a surreal catastrophe that shattered the world to pieces. Wield a huge arsenal of upgradeable weapons and battle savage beasts adapted to their new habitat. Finish the main story to unlock New Game Plus mode and continue your journey!
KEY FEATURES
- Stunning hand-painted artwork
- Critically-acclaimed original music score
- Hours of reactive narration deliver a deep story
- Intuitive touch controls created exclusively for iOS
- Universal App runs on iPad, iPhone, and iPod touch
- Variable difficulty for players of all skill levels
- Action-packed combat rewards playing with finesse
- 10+ unique upgradeable weapons to be used
- 6 powerful Bastion structures to be discovered
- 'New Game Plus' mode unlocked after finishing the story
- Game Center achievements and leaderboards
- Sync saved data seamlessly via iCloud
Bastion is the first title from Supergiant Games. We're a small developer with big ambitions: to make games that spark your imagination like the games you played as a kid. Follow @SupergiantGames on Twitter or visit us at www.supergiantgames.com.
* * *
LANGUAGES
- Voice-over narration: English
- Text and subtitles: English, German, French, Spanish, Italian (based on region setting)
http://www.warnerbros.com/term-use;