Genres
Controls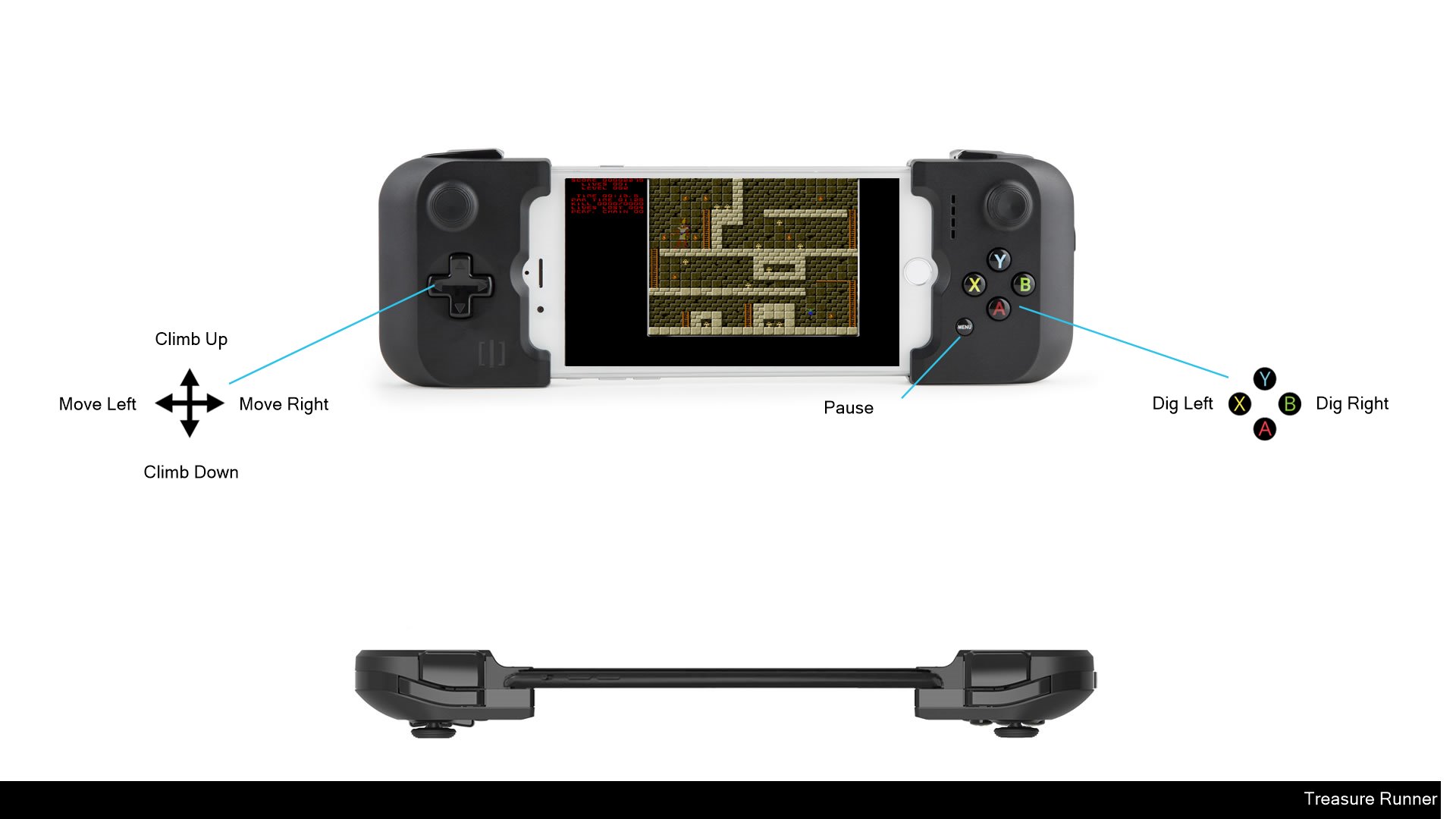 You control a treasure hunter, who must collect all the treasures on a one screen level, while avoiding enemies who try to catch you.
To avid them, you can dig holes to trap them. Over time, the holes would regenerate back into walls, and if an enemy is still trapped, it dies.
After collecting all the treasures, you must climb on the top of the level.
Collect all the treasures on each of 100 levels. Run from enemies or trap them by digging a hole for them.
Retro style game play and graphics.
Please note that every single level has been tested several times and can be completed!
Treasure Runner is a universal app.
FEATURES:
- 100 challenging levels
- 4 different locations
- Hours of game play
- MFI controller support
- iCade support with customizable button layout - no more weird button settings on different iCade models
- Optional level missions for extra bonus
- Unlockable game modes
- 30 Game Center achievements
- Leaderboards for each game mode
- Great music score written by a famous Hungarian Jazz musician, Balazs Szendofi
Still reading this? Come on! Hit the button to download, you won't regret it!;