Genres
Controls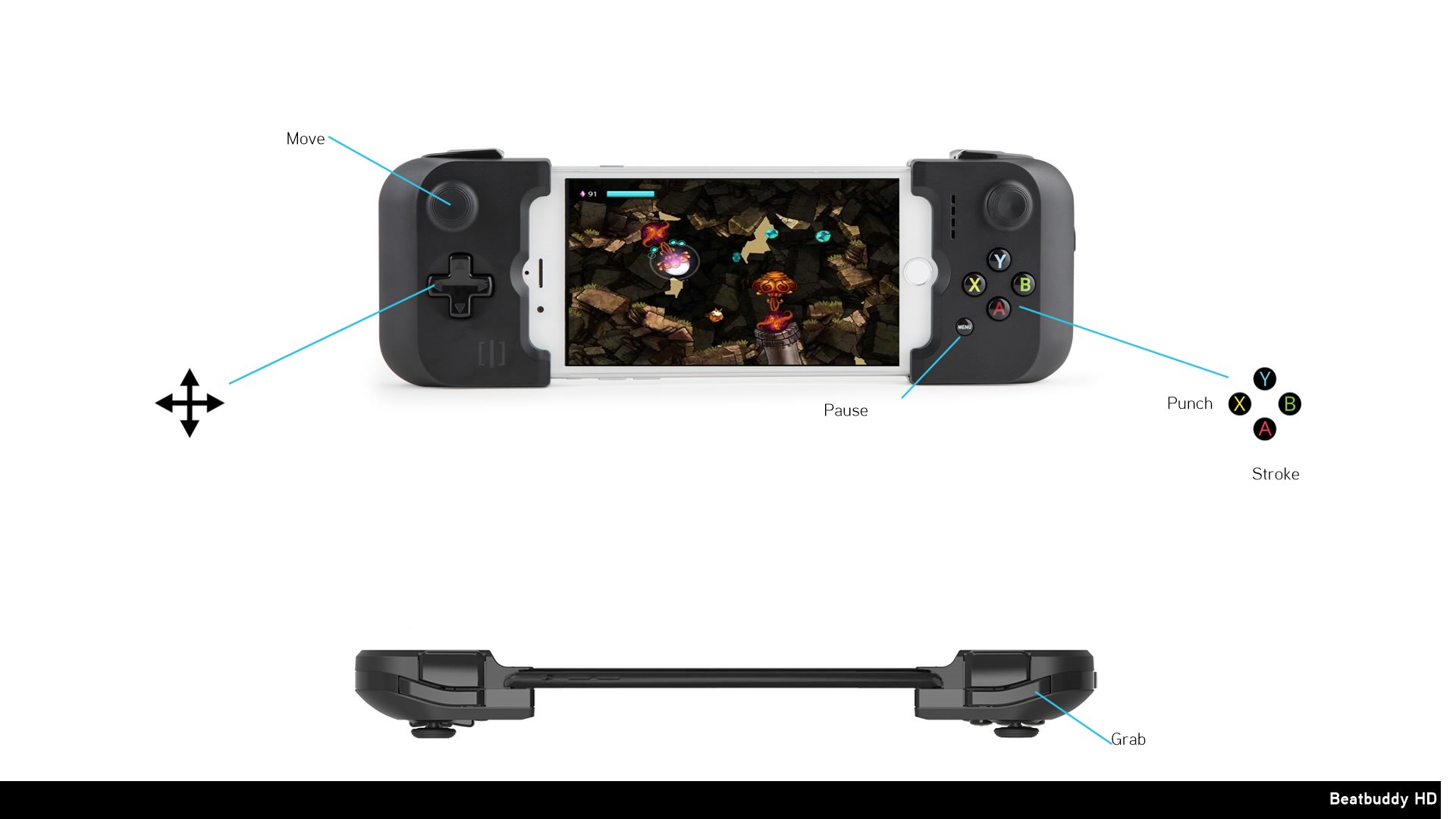 **IMPORTANT** Beatbuddy runs only on iPhone 5, 5c, 5s, 6, 6 Plus, iPad 4, iPad Mini Retina, iPad Air and iPad Air 2.
The best-selling PC game is now on iOS! Play the all new HD version of Beatbuddy with fantastic graphics and sound, only available for latest iOS devices. Beatbuddy is an action-adventure where players solve puzzles and vanquish enemies in six beautiful hand-drawn worlds, each with their own amazing soundtrack composed by industry legends such as Austin Wintory, Parov Stelar, chiptune-genius Sabrepulse, the La Rochelle Band -- and more to come with free exclusive DLC's post-launch.
Can you save the music on Symphonia?
___________________________________________
PRAISE FOR BEATBUDDY:
"On the whole, Beatbuddy: Tale of the Guardians is a treat and a fine example of how music can be used to shape a game's entire playthrough."
- Gamespot
"You'll be in awe often enough when navigating the watery, colorful depth of Symphonia, and you'll have a hard time stifling a smile when working your way through the more cleverly designed sections of stages."
- Worth Playing
"Even midway through a particularly complex puzzle, Beatbuddy is an absolute joy to look at."
- Joystiq
___________________________________________
~AWARDS~
Winner ~ Best Youth Game~ German Game Awards 2014
Winner ~ Best Serious Game~ German Developer Awards 2013
Winner ~ Best Game Design~ German Developer Awards 2013
Winner ~ Best Art~ Intel Level Up Award 2012
Winner ~ Best Sound~ Intel Level Up Award 2012
Honorable Mention ~ Excellence in Audio - IGF 2012
Selected Projects ~ Game Connection 2012
Top 10 ~ A-Maze Indie Connect Award 2012
Finalist ~ Best Student Project ~ German Video Game Award 2011
Winner ~ Music Works 2011
___________________________________________
FOR NEWS, VISIT AND FOLLOW US AT:
Home: http://beatbuddy.com/
Facebook: https://www.facebook.com/Beatbuddy
Twitter: https://twitter.com/BeatbuddyGame
YouTube: https://www.youtube.com/user/THR3AKS;