Genres
Controls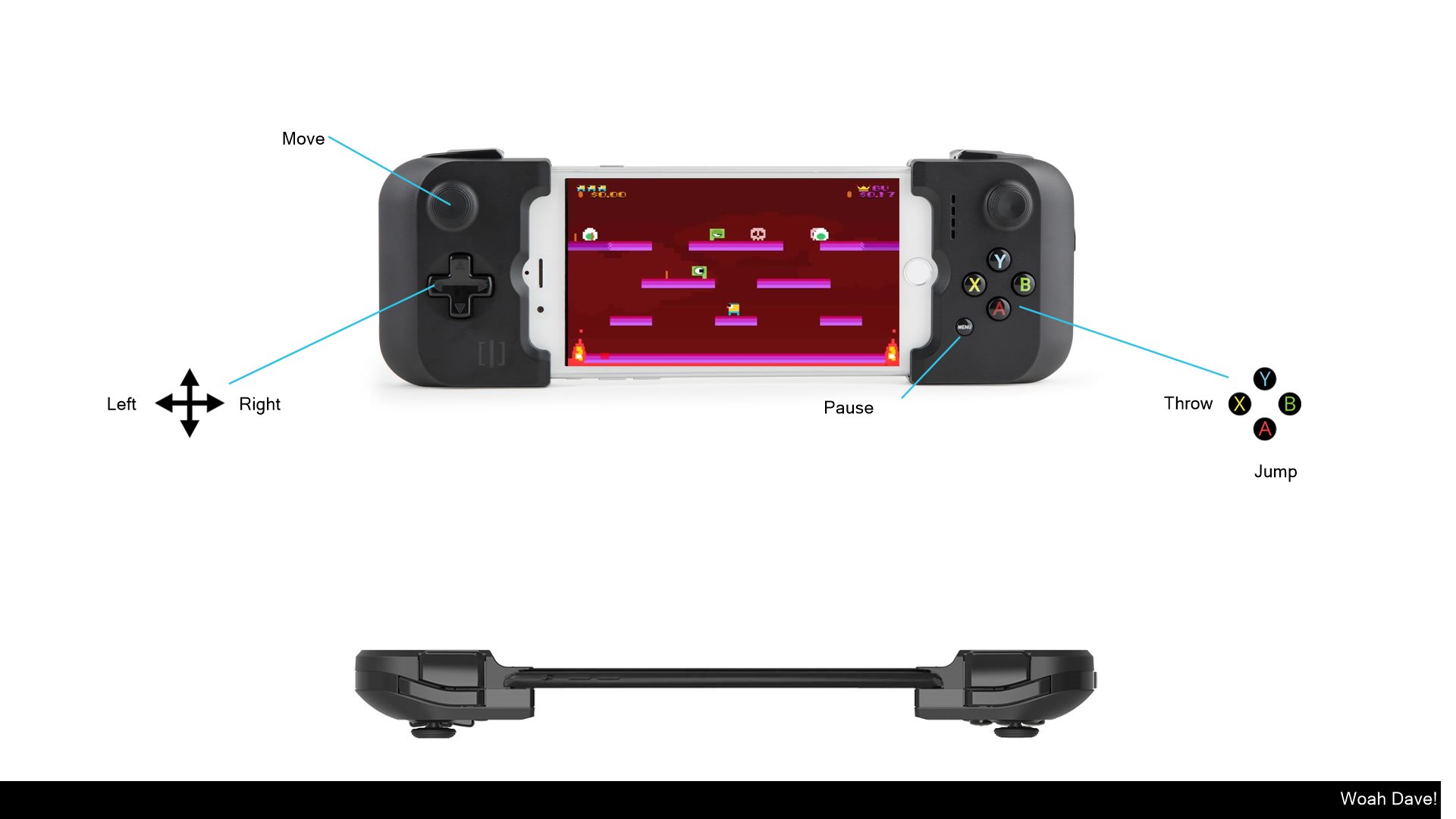 Optimized for iPhone 6+! A huge hit at E3, PAX, PAX East, IndieCade and California Extreme.
The critically-acclaimed retro-styled arcade neo-classic is here!
From the folks behind the BIT.TRIP series comes the frantic insanity that is WOAH DAVE! Help our hero, Dave Lonuts, survive an insane alien invasion and line his pockets with shiny pennies.
Hurl alien eggs, skull bombs, and explosive WOAH blocks to stay alive and sky rocket yourself to high score fame and fortune.
* Features Controller Support! Use your iOS7 Mfi controller for tight, arcade control!
* GameCenter Leaderboards and Achievements
* Amazing music! Listen as the tunes change as your score explodes.
* Charming, colorful and crusty retro graphics...just like mom used to make.
* Unlock Bonkers Mode to play the "real" arcade challenge.
* Amazingly tight touch controls unlike any you've seen in an iOS platformer.
* NO IN-APP PURCHASES, NO NONSENSE! Pick up Woah Dave! today and get the full game and all future updates!
FUN FACT: Woah Dave! was made by a very gentle-smelling man.;