Genres
Controls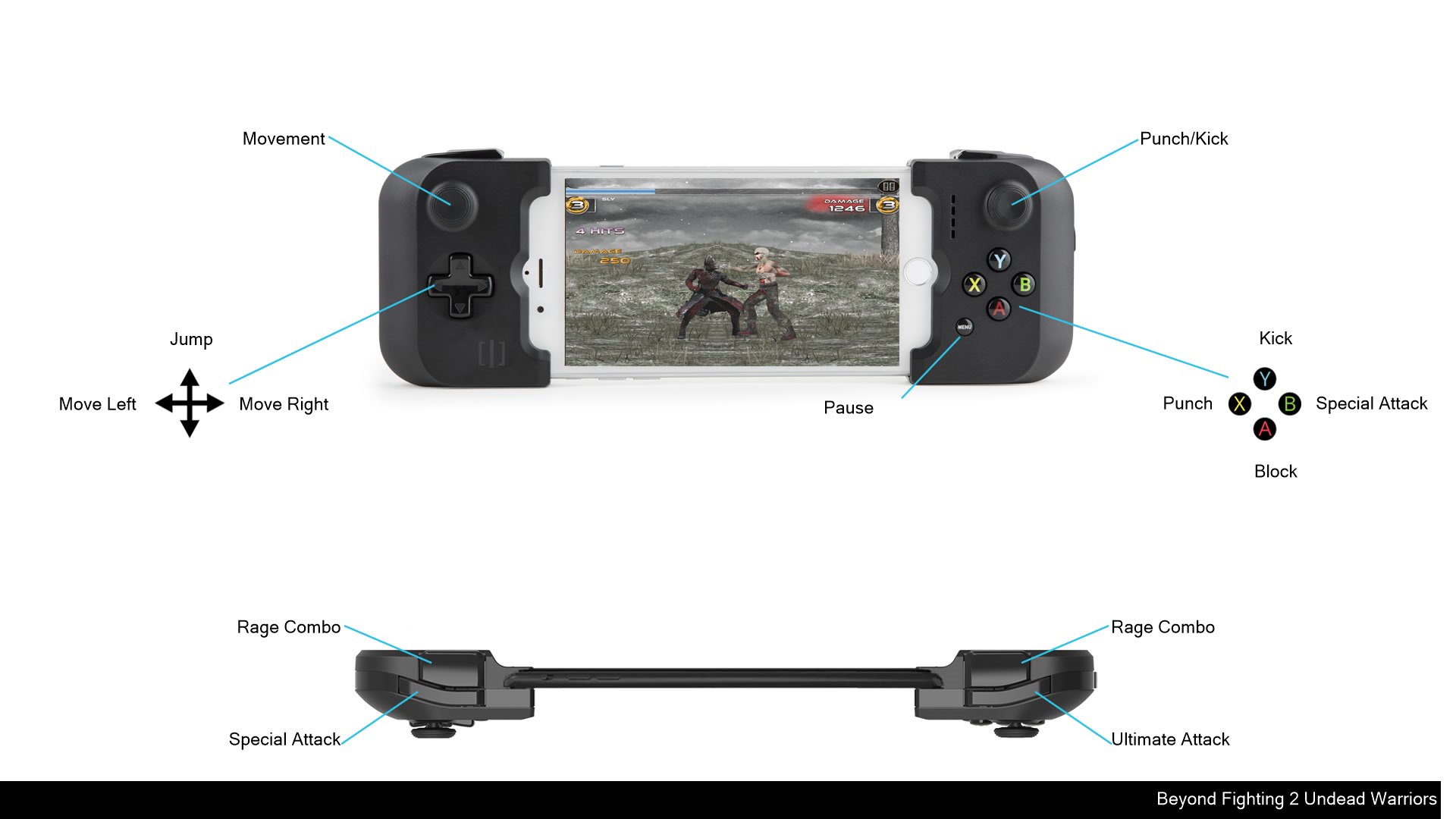 Who said zombies are slow?
Beyond Fighting 2 Undead Warriors Edition is here. Intense beat 'em up action and massive new features — paired with zombies! Fight for the throne of the undead!

16 UPGRADABLE ZOMBIE-CHARACTERS & MELEE WEAPONS
• Upgrade your fighter's skills: improve speed, boost attacks and extend combos
• Equip weapons to improve strength and attack range
• Fight with bare fists or choose between two unique melee weapons per fighter

TOURNAMENT MODE: COMPLETE TOURNAMENTS & FACE FINAL BOSSES
• Fight through a variety of tournaments, including standard tournaments, weapon tournaments, survival tournaments and challenge tournaments
• Beat a final boss at the end of each tournament series

ADVANCED AI
• Built in patterns for smarter decision taking
• AI for higher difficulty levels analyses attack moves to find best moment to counter attack

GAME CONTROLLER SUPPORT
• Support for game controllers built for iOS 7
• Play on the big screen: connect your iPhone to your game controller and Apple TV and play Beyond Fighting 2 Undead Warriors Edition on any HD TV or projector

PREMIUM VS FREEMIUM
Whether you prefer premium games or free-to-play. We've got you covered! You choose: play Beyond Fighting 2 Undead Warriors Edition as free-to-play or upgrade to the Premium Version and unlock the full content right away. When upgraded to Premium, all remaining content can be unlocked during the game. Pay ONCE and get EVERYTHING!

Stay in touch:
Follow us on Facebook: facebook.com/pjs.coding

Not supported:
- iPhone 3GS and older

- iPod touch 3rd Gen and older

- iPad 1;