Genres
Controls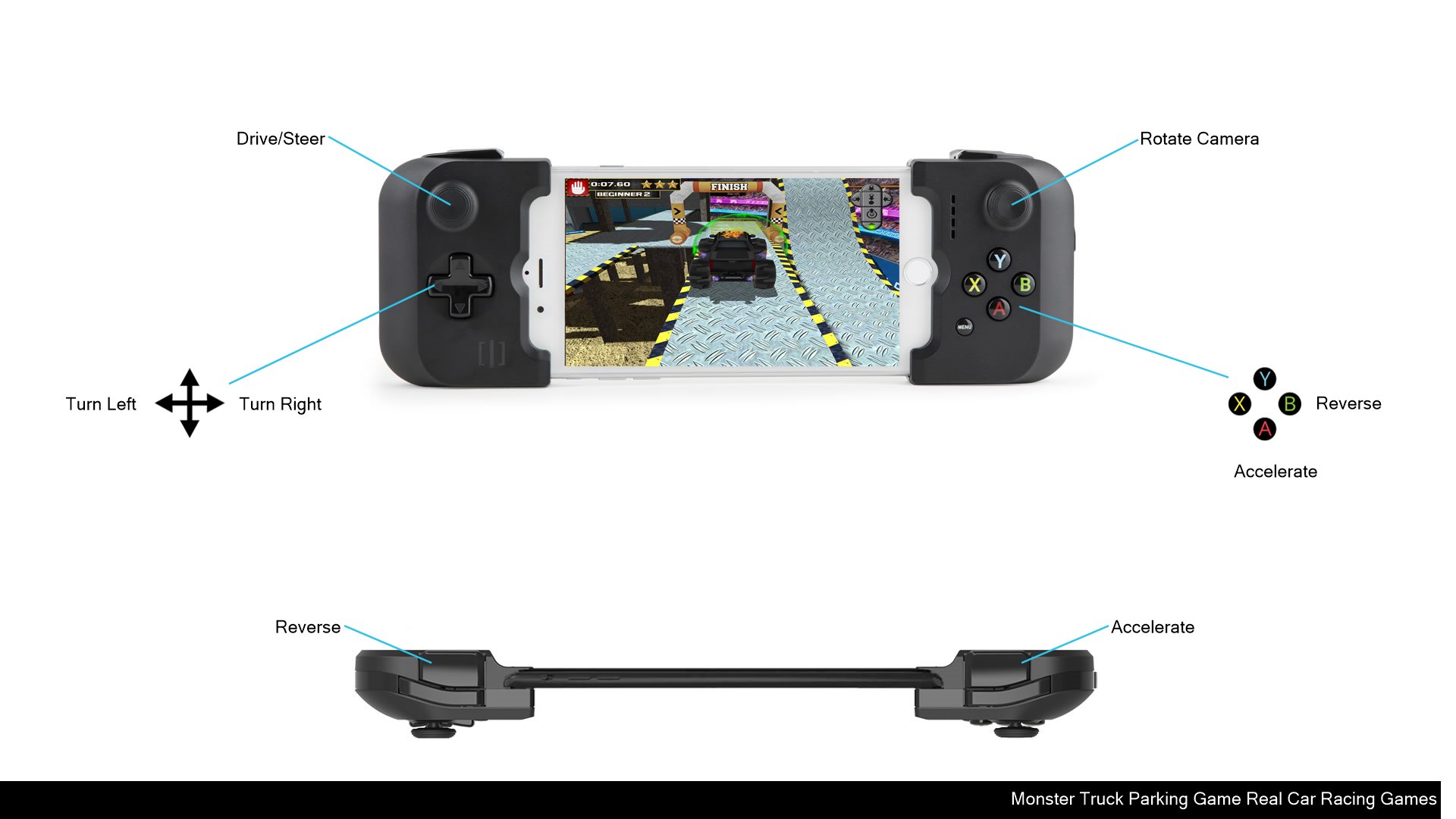 FREE NEW "STUNT WORLD" UPDATE!! Drive 4 new Monster Trucks in new Events & Arenas! Enjoy tons of new Missions with our FREE "Monster Content" update!
Push your Precision Driving in totally new directions! Take the controls of some Awesome Off-Road Trucks, Monster Trucks and 4x4 Vehicles and take on the challenge of the amazing Stunt Driving Arenas!
_____________________________
EXTREME STUNT DRIVING
-------------------------------------------------
Realistic physics with easy controls. Exciting extreme assault courses including "Big Air" Jumps, Hill-Climbs, Raised Platforms, Loop-the-Loops and unbelievable angled roads designed to challenge the real driver in you!
72 Skill-Based driving Missions to take on. It's YOU, the MACHINE and the encouraging roar of the excited crowd keeping you focused!
You never thought a Truck could drive at these crazy angles! It's time to prove you can!
_____________________________
GAME FEATURES:
▶ 72 Exciting Extreme Stunt Driving courses to master!
▶ Huge Variety of level types including Hill Climb, Jumps, Precision Platforms, Loop-the-loops and MUCH MORE!
▶ New Content update: More Trucks, More Events, More Missions!
▶ 100% Free-to-play Career Mode
▶ Customisable control methods (tilt, buttons, wheel & NEW Support for MFi Controllers)
▶ Multiple views (including Drivers Eye view)
▶ Easy modes available (with separate leader boards) as optional in-app purchases, designed for an easier ride!
▶ iOS Optimisation: Runs on anything from (or better than) the iPhone 4, iPad 2, iPad Mini & iPod Touch (4th Generation)
Start your Stunt Driving Career TODAY!;