Genres
Controls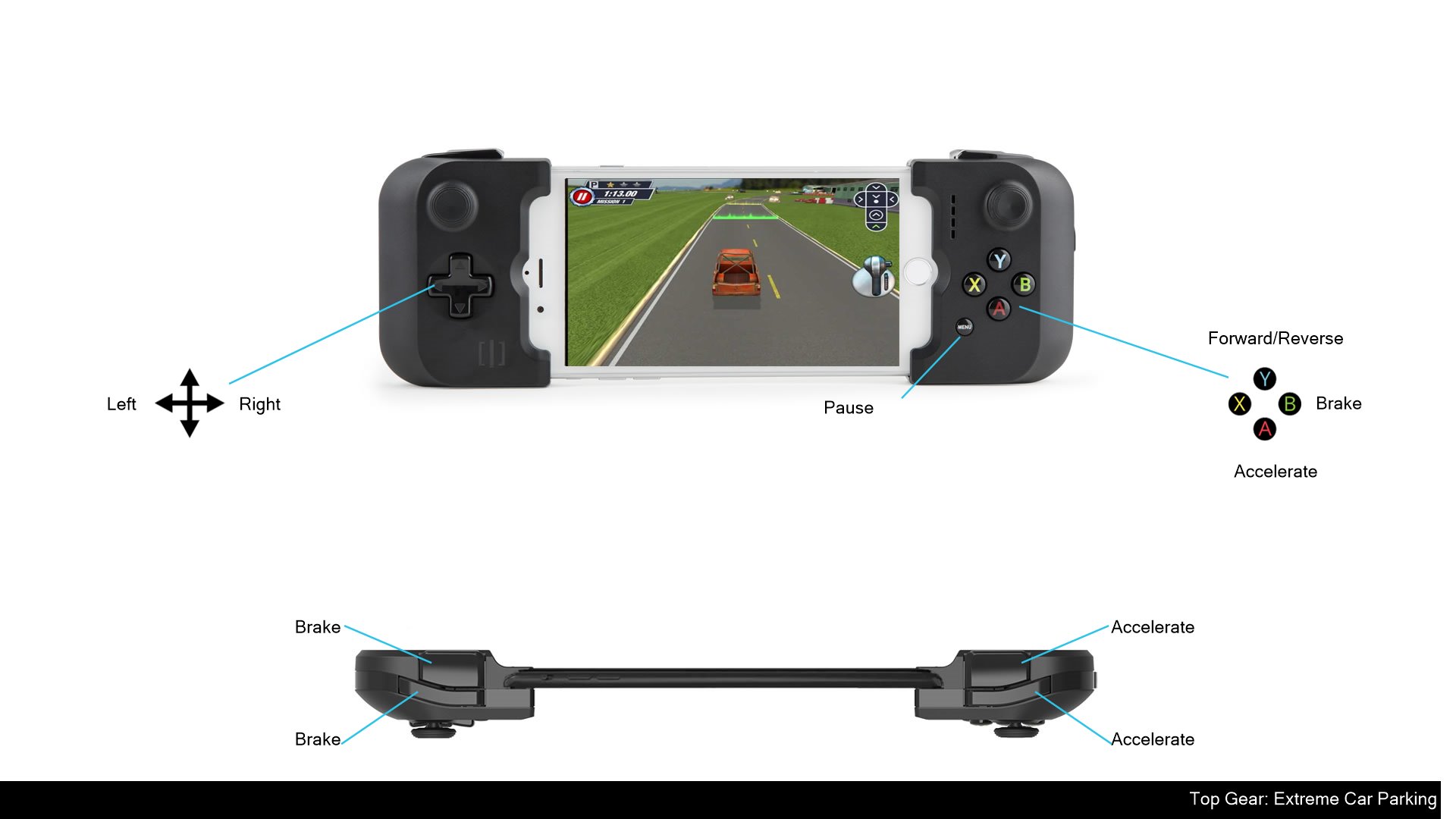 Master the World Famous Top Gear Test Track in a brand new Top Gear game. Put yourself behind the wheel of some of the iconic cars from the TV Show to complete our precision driving obstacle courses, play the all-new Total Destruction mode or even chase the legend that is The Stig!
Get behind the wheel of the Indestructible Pickup, our 'Reasonably Priced Car', Jezza's Italian 'Polizia' Coupe or James' 'Rozzers' Saloon. Use all your skills for the ultimate extreme parking challenge and chauffeur either the legendary "Alfaab" or the ridiculously long Giant Panda Limo.
We've simulated the layout and features of our Test Track for you to master the Hammerhead, Follow-Through and Gambon corners. Each vehicle has been created for an authentic Top Gear experience with real physics and finely tuned handling to work perfectly with your touch-screen.
So, can you negotiate the increasingly difficult courses and park in the fastest time with each of the Top Gear cars? Will you succeed spectacularly or fail hilariously?
PRECISION DRIVING
Prove your driving skills by navigating the test track and challenging obstacle courses specially designed to push you to your driving limits. One crash and it's game over!
CHASE THE STIG
Chase The Stig in hi-octane Racing Mode. Some say, "he can never be beaten", but can you manage to keep up with the Legend?
TOTAL DESTRUCTION
Cause total carnage in the ALL NEW Destruction Mode. Smash through Caravans, the Cool Wall, the Top Gear Production Office, plus more iconic areas from the home of Top Gear. The more damage you cause, the more you score! Try to get maximum points before time runs out.
MFI CONTROLLER SUPPORT
Take full control with full dual analogue MFi (Made For iOS) Controller Support - the ultimate control for the ultimate lap times.
REAL PHYSICS
Each car is lovingly recreated for an authentic Top Gear Experience. Only you can determine whether you win or lose. Real Physics and Tuned Handling work perfectly with your touch-screen device.
EXPLORE THE TOP GEAR TEST TRACK
We've simulated the exact layout and features of the Top Gear Test Track. The World Famous venues premiere on Mobile devices. Can you master the hectic Hammerhead, the flat-out Follow-Through and the slidey Gambon corners? You'll need to perfect them all to be the best.
TOP COMPETITION
Online GameCenter Leaderboards let you compare BEST TIMES amongst your Friends and the rest of the World. Can you be the Top Star in Top Gear Extreme Parking? Each mode has separate GameCenter leaderboards to make for completely fair online competition!
FREE TO PLAY
The Main Game Mode is 100% FREE to play, all the way through, no strings attached! Extra Game Modes which alter the rules slightly to make the game easier are available through optional In-App Purchases. Each mode has separate leaderboards to make for totally fair competition!
GAME FEATURES
▶ 6 Fantastic Top Gear Cars!
▶ Tons of Exciting Precision Parking and Racing Missions!
▶ Detailed Top Gear Test Track circuit – Officially on Mobile for the first time!
▶ Customisable control methods (including buttons, steering wheel or tilt)
▶ Multiple camera views (including Drivers Eye view with real-time mirrors*)
▶ Free to Download!
▶ iOS Optimisation: runs perfectly on anything from the original iPad 1 to the
latest Generation widescreen devices.;