Genres
Controls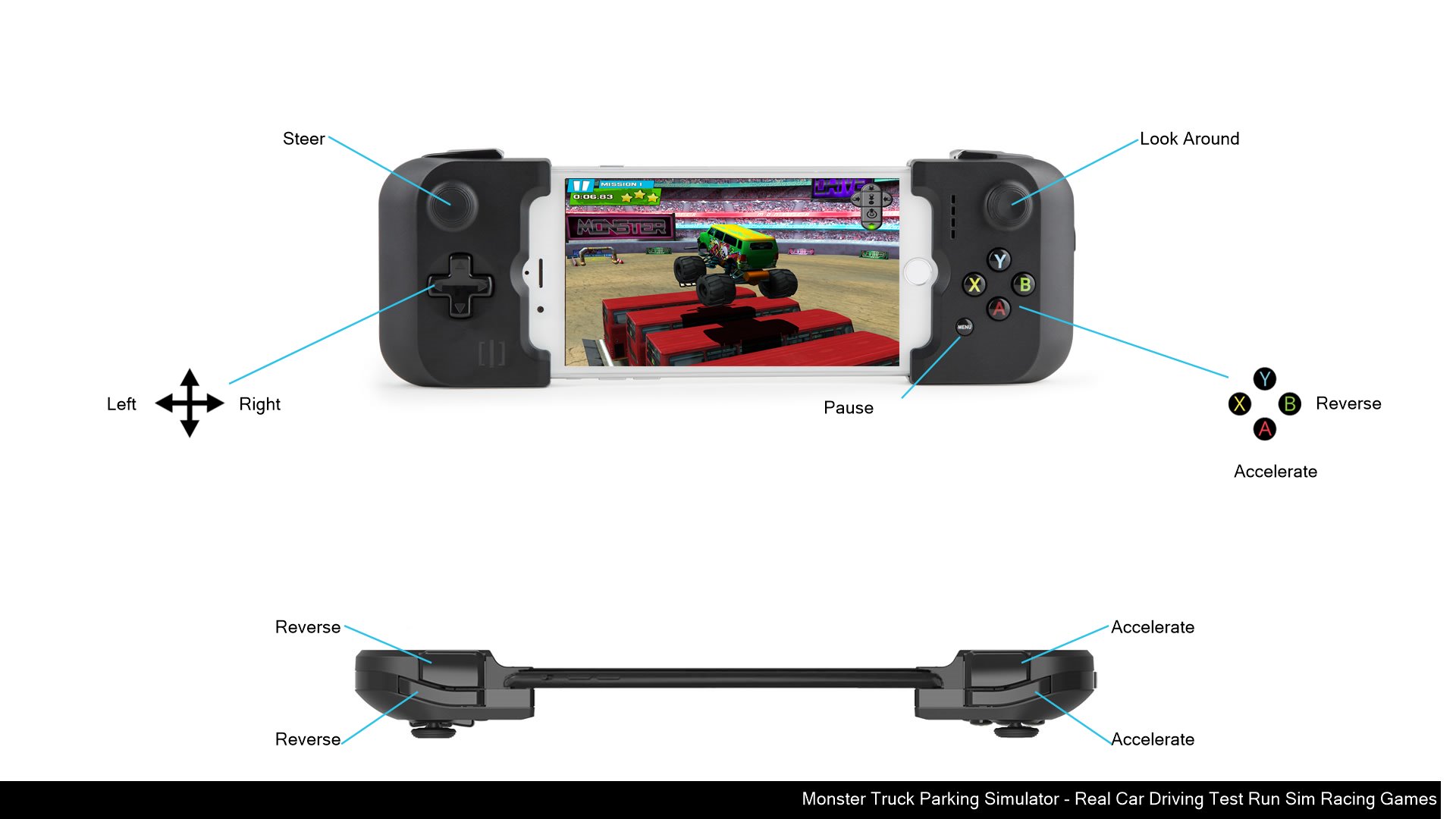 Strap in tight for some Mega Monster Truck Stunt Driving Action! Featuring loads of exciting new scenarios, events and challenging driving missions to master!
MEGA STUNT DRIVING
Experience a variety of amazing events including massive jumps, loops, backflips, hill climbs, precision platform driving, off-road and uber-cool stunts to amaze the arena audience!

MONSTER TRUCKS
Race 4 Amazing Monster Trucks in a variety of paint jobs, inspired by the world's best Monster Trucks! Stunning graphical effects such as explosive fireworks and awesome action cameras compliment the racing action.
MASSIVE REALISM
Can you handle the realistic physics to land "Big Air" jumps and master the Hill Climb events at top speed? Prove you have what it takes to push these beasts to the limits and WIN!

GAME FEATURES
▶ Race some Mean & Crazy Monster Trucks!
▶ Exciting Jumps, Loops, Backflips, Hill Climbs, Raised Platforms and more intense Stunt Driving challenges!
▶ Realistic and Fun Handling: can you Tame the Beasts?!
▶ 100% Free-to-play Missions
▶ Customisable controls: including buttons, steering wheel & tilt
▶ Multiple views: including Drivers Eye view
▶ Easy modes available: as optional in-app purchases, designed to make the missions easier (with separate leader boards)!
From the creators of "The Best Parking Games on the App Store" (a comment given by many of our happy players!). See our other games for many more exciting Parking Simulator games!;