Genres
Controls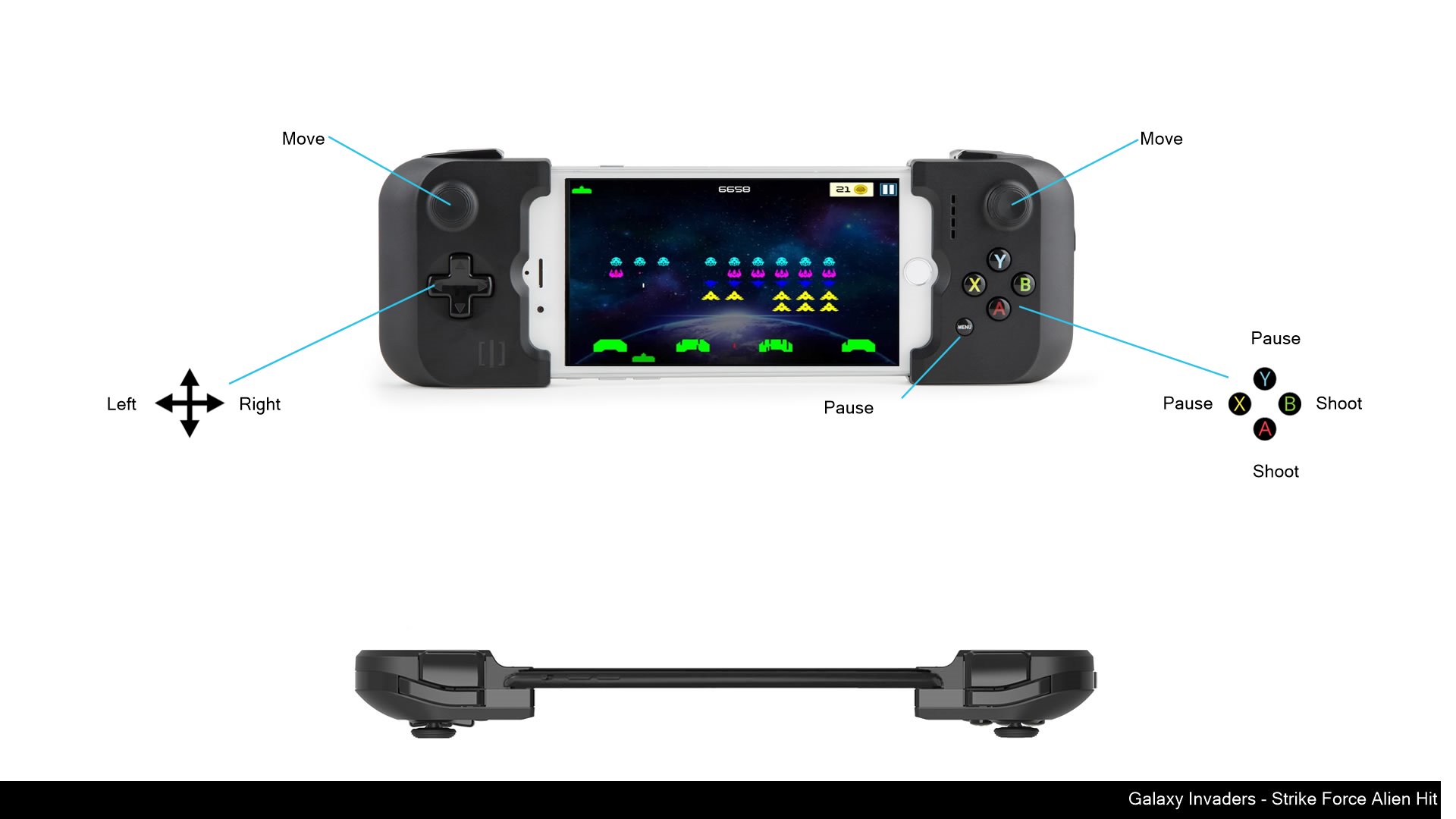 *One of my classic arcade video games*
*Waves of aliens from another galaxy invade our home, EARTH*
*8 bit epic, battle classic style enemies*
This is my homage to the classic 90s arcade video games I always love to play -- in a similar style to Space Invaders, Breakout, Asteroids, or Defender -- but I hope you will enjoy it. I have the first 12 levels in classic style and later exciting 12 more levels in Modern style.

If you miss the classic 90s arcade video game then Galaxy Invaders is for you - jump on it now, and join the epic battle in protecting your Earth from waves of aliens. Shooting to defect them with a laser cannon and to earn as many points as possible. Then use your collected coins to upgrade your ship, speed, bullets, and lives.
Enjoy high resolution graphics for tablet and phone size screens, with an awesome soundtrack to bring back the glory days of 8 bit classic computer gaming.
This game also has full iOS game controller support. So, bring out your game controllers and try it.
And while this is a single player game, you don't have to play single. Arcade games are more fun with friends, and you can try to beat your friends and strangers on the shared leader board (Game Services or Game center depending on platform).
Or, try to achieve all goals of the game in achievement board.
Please note that Galaxy Invaders is neither affiliated with nor endorsed by Space Invaders, Breakout, Asteroids, Atari, Namco, or any respective partners or subsidiaries.;