Genres
Controls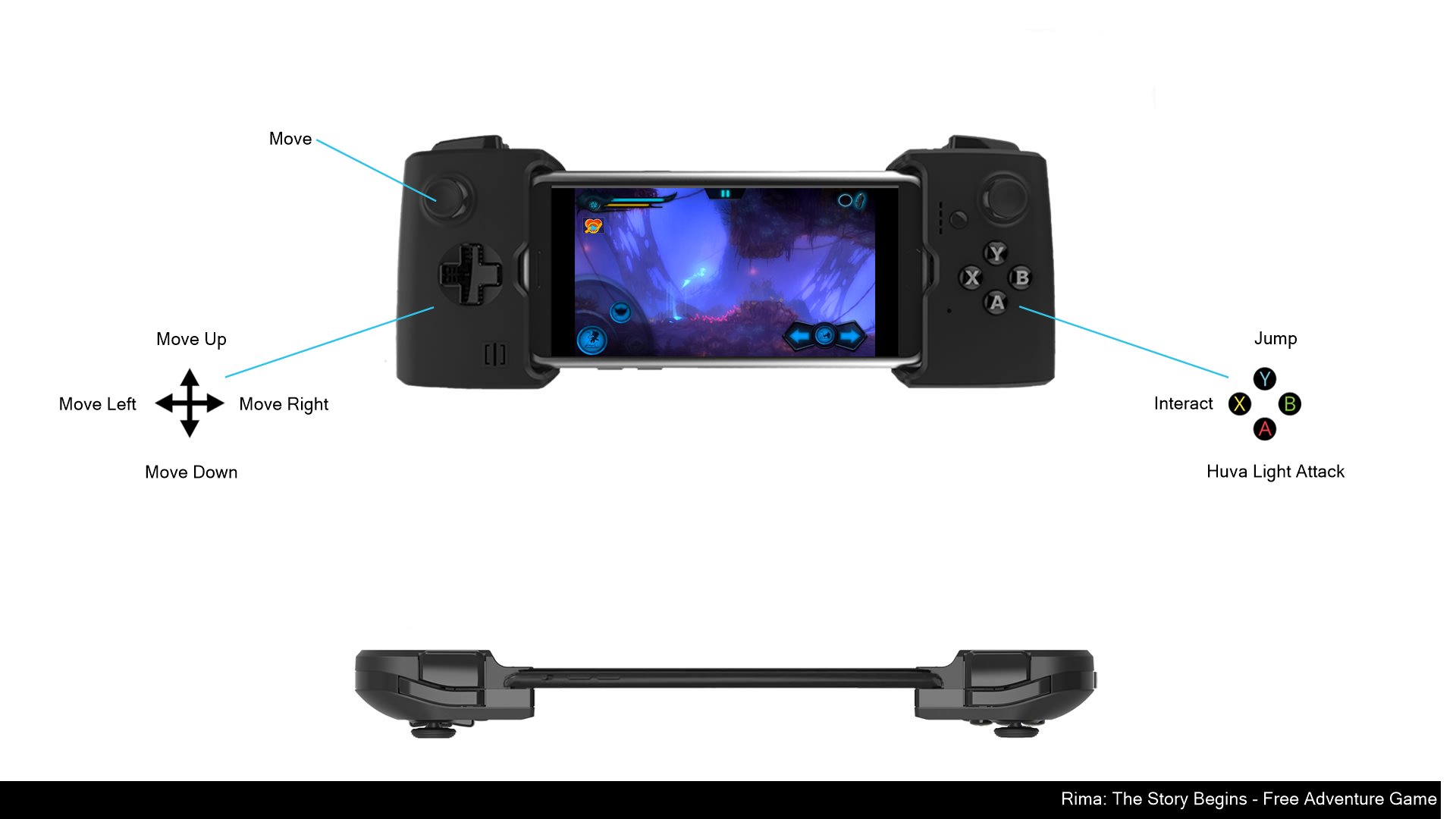 ABOUT THE PRODUCT
"Rima: The Story Begins - Free Adventure Game" is a Single-Player, Platform-Adventure Metroidvania videogame taking place in a world full of mysteries and surprises.

ABOUT THE STORY
In the last full moon before Shadow gets close to the land, Ilathen the Goddess of Ila, sent one of her messengers down to find the one and only savior, because she knew as Shadow steps into Ila and opens the Dark Gate, hope, life and joy would turn into a dream.
She chose Rima and sent Huva to help and guide him to accomplish his predestined mission. Now Rima needs to face dangerous creatures, fight his way out and explore the land for new paths, objects and abilities which help him to find and revive the four vital elements the land's life depends on.
The four vital elements Are; Air, Fire, Water and Earth. By reviving each element, Rima gets one step closer to fulfill his destiny.
🌟 FEATURES

● Gamepad/Controller Support (gameplay Only)
● Experience console quality gaming on your Android phone or tablet
● Set your own graphics options depending on your Android device
● Enjoy playing in picturesque scenes with HDR quality (if supported)
● Choose the overall difficulty of the game
● Customizable UI to play with more confidence
⚙️ MINIMUM REQUIREMENTS

● OS: Android 4.1
● RAM: 2 GB RAM
● Graphics: OpenGL ES 3.0 support
● Storage: 220 MB available space
● Internet: Required
❓ FREQUENTLY ASKED QUESTIONS

● Why this game needs permission to access my files?
Rima: The Story Begins requires permission to access game files on your devices's external storage in order to read game's data/files and save player's progression.

● Why this game is not compatible with my device?
Open Google Play Store, tap Settings, scroll down to Build Version and tap to enter. If there is an update option available select and allow it to update, then Try to download the game again.
If there is no update option available, try the following:
From the Main Menu on your Android device go to Settings > Apps > swipe right to All > scroll down to Google Play Store, tap to enter and tap clear data, then Try to download the game again.
KEEP IN TOUCH
We take your feedback and suggestions very seriously. We would like to know what you think of our work and what we could do
to make things even better. Drop us a line at:
📧 info@UP-Entertainment.net

You can follow us on Facebook and Twitter and check our website time to time for all related news and updates.

🌐 up-entertainment.net
🌐 facebook.com/UpEntertainmentLtd
🌐 twitter.com/UPENT_

🌟 DOWNLOAD AND START YOUR ADVENTURE TODAY!

Please Note: "Rima: The Story Begins - Adventure Game" is only available in English at this moment.

© UP Entertainment™️ Ltd. All rights reserved. UP Entertainment and UP Entertainment logo are trademarks of UP Entertainment, Ltd. in Canada and/or other countries. Powered by Unity Technologies "Unity Engine".;