Genres
Controls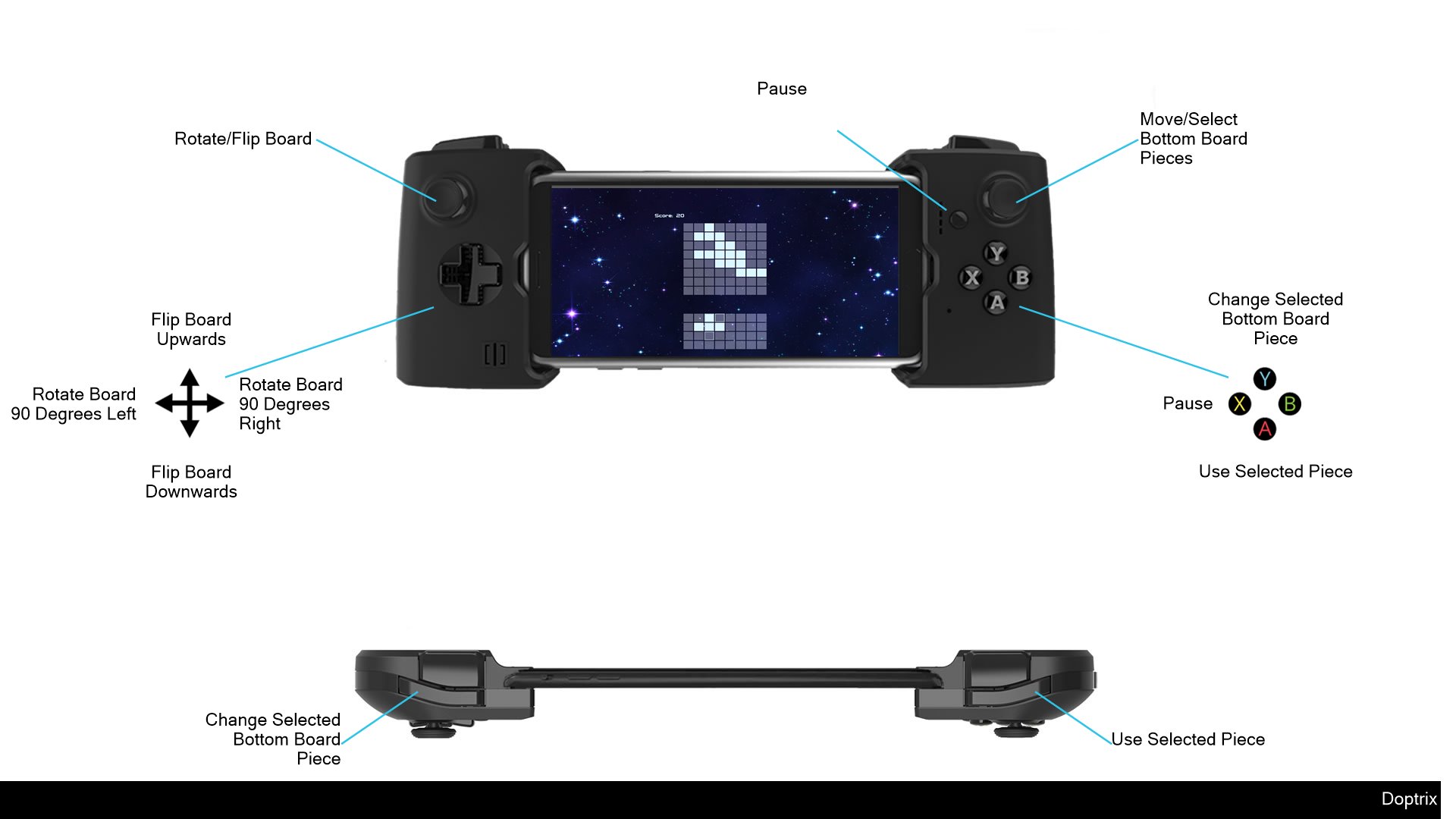 …brain-blendingly ingenious puzzler /eurogamer.net/
This original and highly addictive game turns classic block puzzles upside down and inside out! Rotate and flip the game board, unleash your lateral thinking and open new dimensions of fun!
• Unique gameplay
• 6 game modes
• 4 board sizes (2 free + 2 in full version)
• 50 cunningly crafted puzzles (10 free + 40 in full version)
• 2 beautiful relaxing music tracks
• Intuitive touch-controls
• Works with many gamepads, Nvidia SHIELD and Sony Xperia Play
• Online leaderboards and achievements
Get your grey matter moving with six original modes of play:
Simple, yet challenging CLASSIC, brain-teasing PUZZLE, mind-bending REFLECTION, fast and unforgiving SURVIVAL, strategic CHALLENGE and completely different ALTERNATIVE.
There is no ticking clock in Doptrix so you have all the time in the world to think on the next move. Auto-save feature allows to pause and pick up the game and play for 2 minutes or for 2 hours.
Doptrix is guaranteed to provide a truly relaxing gaming experience and a deep satisfying sense of accomplishment when things fit together. So what are you waiting for? Download and enjoy this great game now!
Upgrade to Full version by purchasing Doptrix Unlocker for just $0.99
*****************************************************
Doptrix is now featured in TegraZone!
Doptrix is MOGA Enhanced!
http://www.MOGAanywhere.com
For more information and support, please email developer or visit www.doptrix.com;