Genres
Controls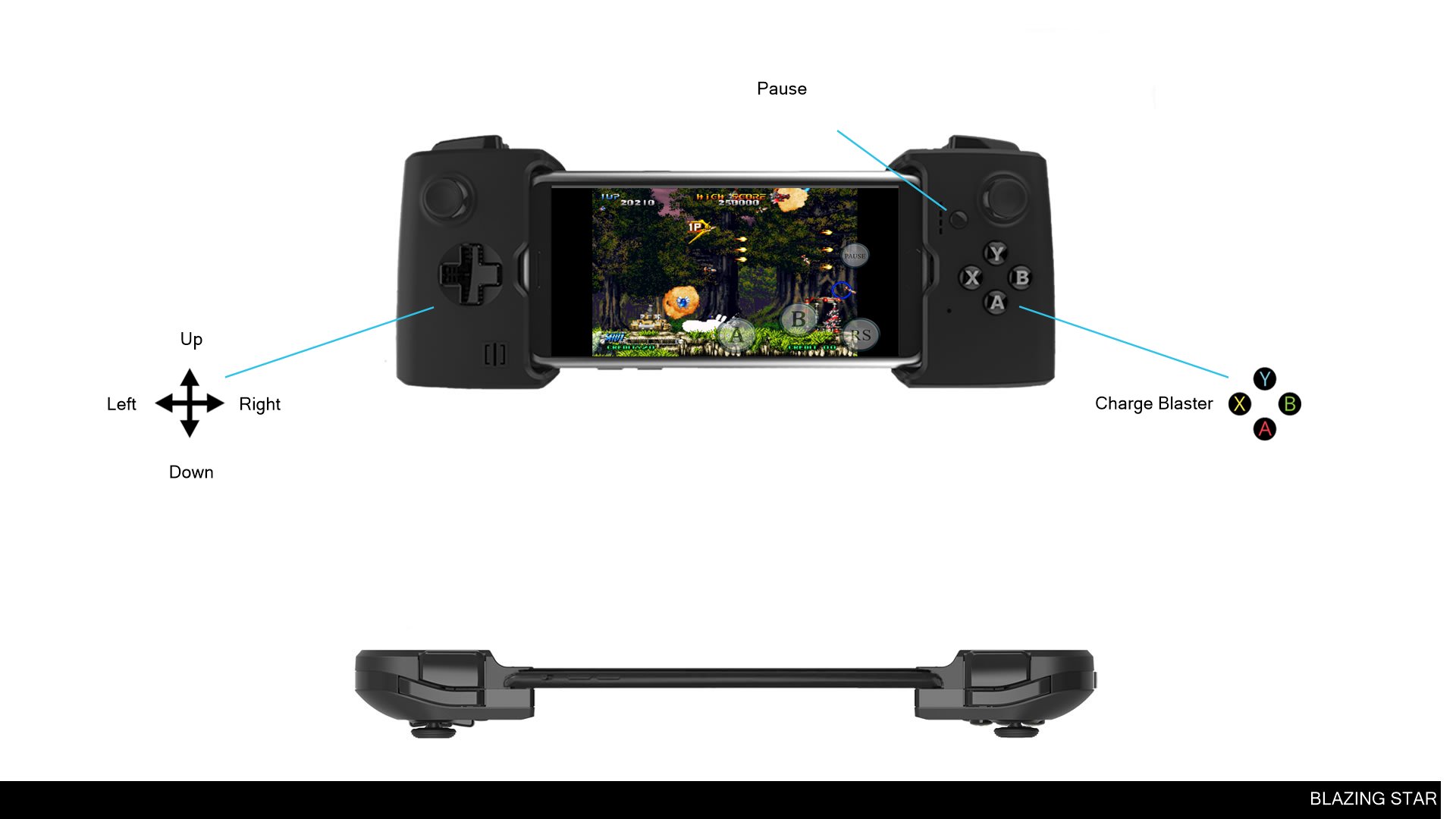 The legendary NEOGEO 2D action shooting masterpiece "BLAZING STAR" heads out to Android devices! Shoot down enemies with your powerful options and various weapons!
★Not only a perfect port of the original NEOGEO game!
In addition to its classic "ARCADE MODE", this perfect conversion of "BLAZING STAR" includes a "MISSION MODE", allowing you to select in which stage you want to play!
You can now train yourself in your favorite stages or those which give you a hard time!
★Many spaceships with various characteristics!
In total, 6 spaceships with various strengths (spaceships for beginners, high scoring or with an increased defense) are available for selection in "BLAZING STAR". "CHARGED SHOT BREAK", which will vary depending on the selected spaceship, is definitely worth a watch!
★Intense cooperative gameplay via the Bluetooth function! "BLAZING STAR" can be doubly enjoyed by playing with another player simultaneously via the Bluetooth function!
Will you be able to clear the hardest stages with your friends?
©SNK CORPORATION ALL RIGHTS RESERVED.;