Genres
Controls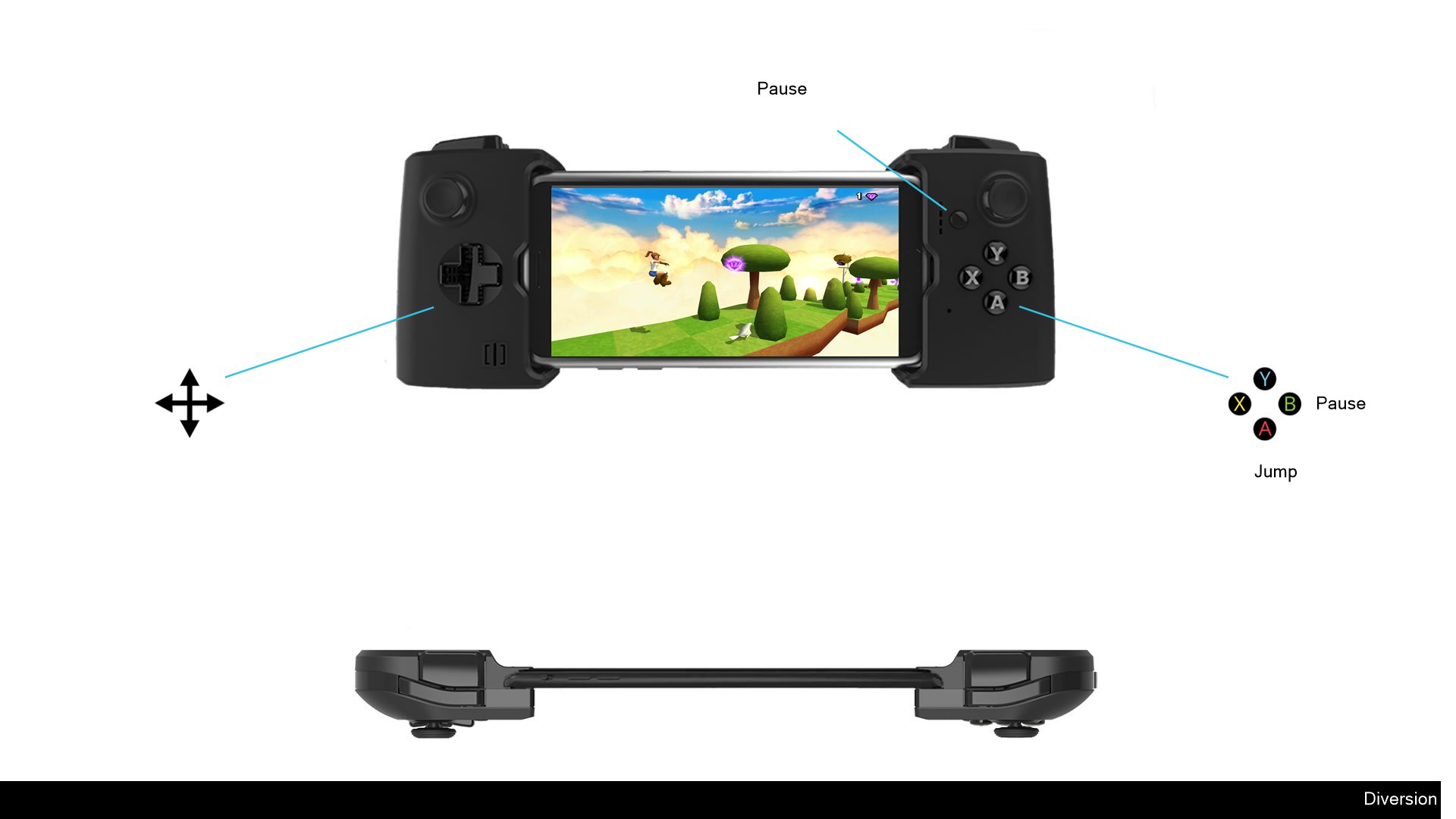 Monkeys! Cats! Frogs! Pigs! Dinos! and More! Plus 30 new levels! Plus all new World 7 with the dreaded Snail Boss!
Like platform games? Like running games? Well, you're gonna luv Diversion: 255 levels, 8 Worlds, 700+ characters - one touch!
- Challenging gameplay requires timing and puzzle solving
- Cheat codes for in-game prizes: gem packs, characters, levels!
- Daily Bonus! Earn gems and characters every day you play!
- Boss battles!
- 700+ fully-animated playable characters to unlock and collect
- 255 Levels
- 8 Unique 3D Worlds
- 3rd person camera: see all the action
- Different every time you play!
- Any gem or token pack purchase removes all in-game ads… forever!!!
- Google Play Games Leaderboards and Achievements
- Bluetooth controller support
- New ways to earn free save tokens
- Tablet support
★★ Hover World Preview level!!! Cruise around on your hover board collecting gems, or jump off and run around in this free roaming world. Check out http://facebook.com/ezonecom for details! ★★
Be amazed at what you can do : run, jump, climb, hang, swim, zip, slide, and even fly! As you progress through levels you'll unlock more challenging gameplay and hazards, including: spikes, chasms, zip-lines, slides, ledges, holes, buttons, spiderbots, bouncer bombs, water, laser walls, meteors, security drones, aliens, mutant sharks, chompers, stompers, lava, steam vents, blast vents, reversers, stoppers, portals, spike rollers, and more! 175 challenging levels will require timing and puzzle solving skills to complete and unlock hundreds of playable characters including: Ninja, Alien, Rocket, Karate, Robo, 60s, Zombie, Burglar, Tiger, Egyptian and even the Freaky Chicken and Future Banana!
Will this be your next Diversion?
Note: Diversion is a graphically intensive game and a high powered device is recommended. If you are on an older device and notice some lag during play, try switching to the LOW graphics setting in the options menu.
If you are enjoying Diversion, make sure you check out our other games:
"Snow Spin": http://ezone.com/android/ss
"Team Awesome": http://ezone.com/android/ta
"Crazy Snowboard": http://ezone.com/android/cs
UPGRADE TIP: We suggest you save your progress with the free 'cloud save' feature. That way if something goes wrong during the upgrade you can restore your game progress.;