Genres
Controls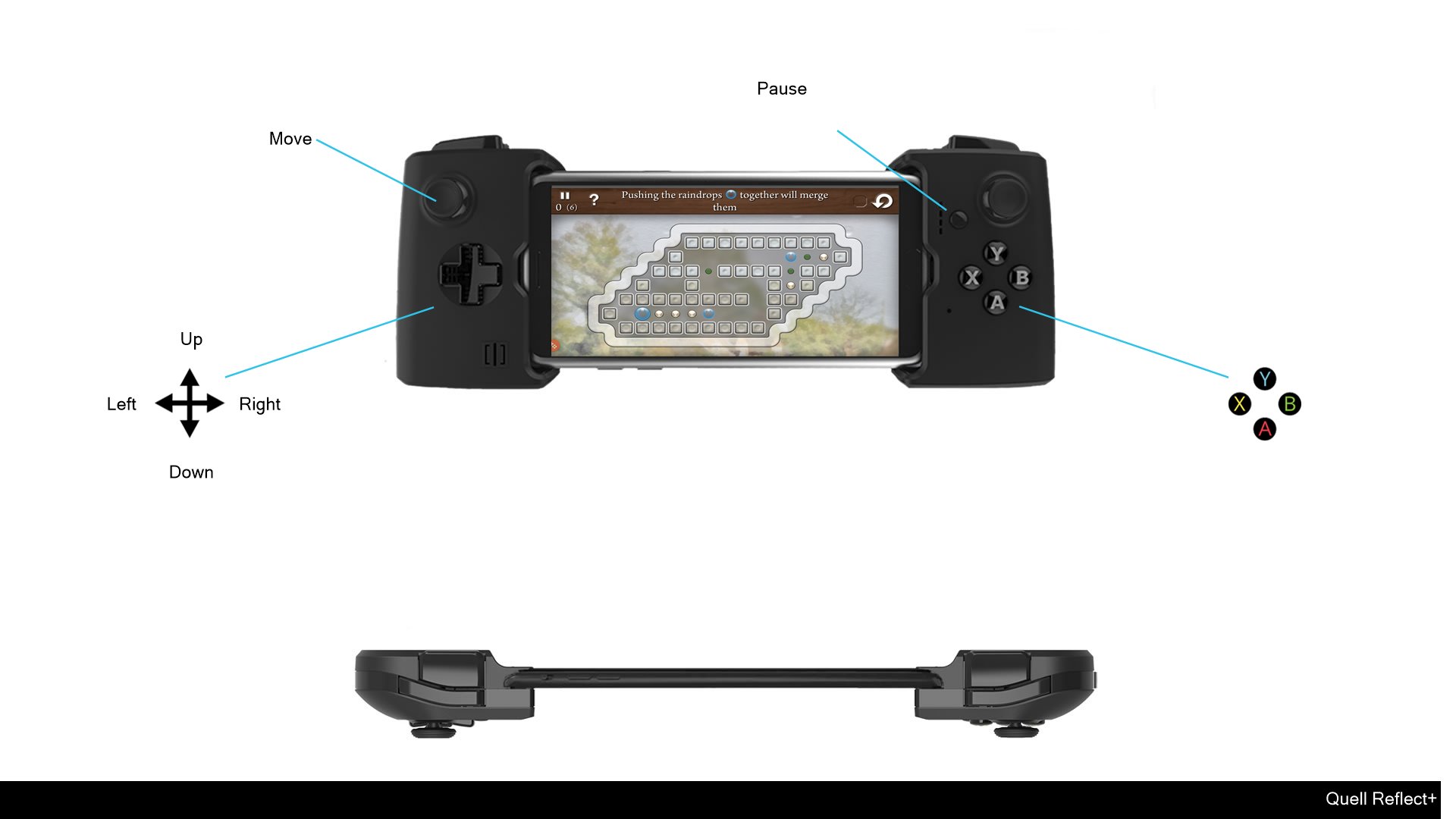 ***** Thanks to all the players who have already fallen in love with Quell, Quell Reflect, and Quell Memento *****
Quell Reflect is an enchanting game of logic which has taken the puzzle world by storm. Don't take our word for it! Read our user reviews (thanks guys!), and see for yourself!
"Quell. Is. Perfect" - No Dpad
"Woozily hypnotic" – Eurogamer
"Gaming App of the Day" – Kotaku
"Beautifully relaxing" – AppSpy
"Calming zen-like atmosphere" – Gamezebo
"Absolute joy to play" - Pocket Full of Apps
"Seems to lower blood pressure instead of raising it" – BestKidsApps
* Over 80 levels of cunningly crafted puzzles – requires lateral thinking!
* Hidden jewels on every level!
* Perfectly balanced difficulty curve – soothing, not frustrating!
* Custom soundtrack by top composer Steven Cravis – Calming music helps the brain!
* Localized for English, French, German, Italian, Spanish, Polish, Portuguese, Chinese, Korean, Taiwanese, and Japanese.
* Leaderboards and Achievements, powered by Google Play Services
* Cloud saves (when logged into Google Play Services in-game)
This version has NO adverts.
Fall in love with Quell Reflect today...;