Genres
Controls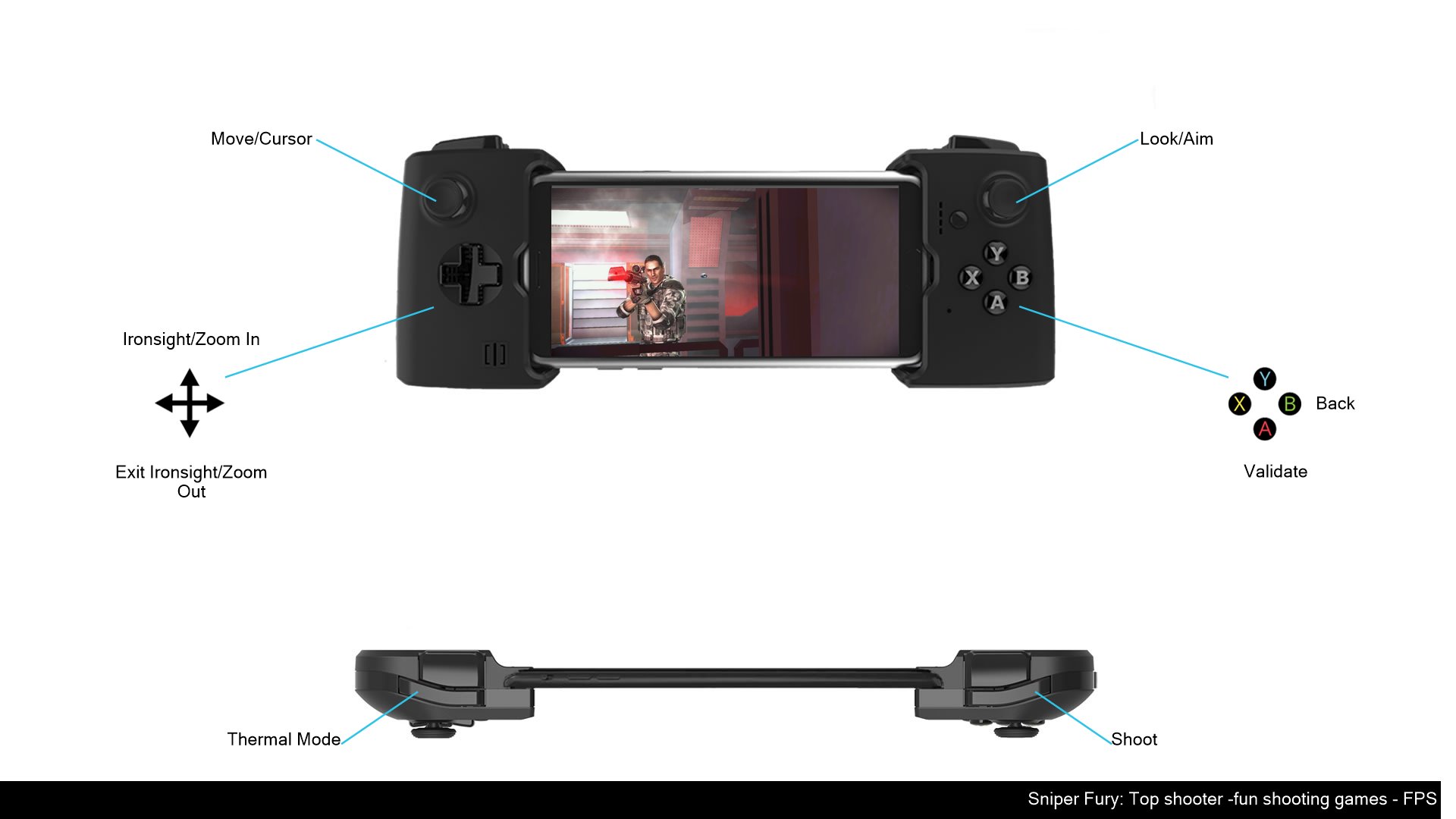 The time to take action and strike back is now!
We're calling for the best sniper in the world to take aim at evil, wherever it hides. There's no room for remorse, so shoot to kill…
THE MOST STUNNING OF ALL SNIPER SHOOTING GAMES
• Over 130 missions
• Unbelievable 3D sniper graphics to make this one of the best games for FPS run & gun fun
• This isn't one of those ordinary gun games. You'll use your 3D sniper shooting games skill against soldiers, vehicles & more!
• "Bullet time" effects that shoot all the other FPS gun games away. See your amazing sniper shots from your top games
• Weather effects unlike any other shooting games around
MODERN & FUTURE FPS FIREPOWER
• Take your gun games to the next level as you shoot 3D sniper rifles, railguns and more.
• Upgrade your battlefield arsenal to strike fast and hard at the heart of evil!
• Custom options make your best games even better.
PVP MULTIPLAYER BATTLEFIELD
• Steal resources from players in PvP Multiplayer shooting games.
• Build a strong shooter squad in one of the best games on mobile.
EASY TO PLAY, TOUGH TO MASTER
• Like all the best games, Sniper Fury rewards you for joining this shooting games free and action-packed events.
• Varied AI behavior makes each enemy unique and challenging as you run & gun games to victory.
• Connect to our FPS community for content, contests, rewards & more top games!
TAKE AIM AT THE BEST FPS LEAGUES
• Earn a high enough score and aim to enter the top games league and unlock the best rewards!
TEAM UP IN A CLAN
• Join a 3D sniper Clan with other top games players.
• Trade, chat & share resources with your Clan-mates to strengthen your fellow shooters.
CLAN HQ
• Establish a home base for your 3D sniper Clan to unlock battlefield perks!
CLAN WAR
• The best games are online as you team up with your Clan.
GEAR SETS: As you play your gun games, collect shooter gear to unlock unique powers to strike back at any opponent.
PROTOTYPE WEAPONS: Rush the battlefield with the latest, most state-of-the-art hitman tools you could ask for in any shooting games.
IMPROVED BULLET SKINS: Try the new bullet skins to kill your opponents in style in one of the top games around!
CLAN LEADERBOARDS: Check your Clan's FPS victories and shoot to the top to win your gun games!
This is one of the best games for fans of FPS action, shooting games, gun games, being a hitman, launching a furious strike on the battlefield, war, and any of the top games for free multiplayer fun!
You can download and play this game for free. Please be informed that it also allows you to play using virtual currency, which can be acquired as you progress through the game, or by deciding to watch certain advertisements, or by paying with real money. Purchases of virtual currency using real money are performed using a credit card, or other form of payment associated with your account, and are activated when you input your Google Play account password, without the need to re-enter your credit card number or PIN.
In-app purchases can be restricted by adjusting the authentication settings within your Play Store settings (Google Play Store Home > Settings > Require authentication for purchases) and setting up a password for each purchase / Every 30 minutes or Never.
Find out more about the game -- http://www.sniperfury.com/
__
Visit our official site at http://gmlft.co/website_EN
Check out the new blog at http://gmlft.co/central
Don't forget to follow us on social media:
Facebook: http://gmlft.co/Sniper_Facebook
Twitter: http://gmlft.co/Sniper_Insta
Instagram: http://gmlft.co/GL_SNS_IG
YouTube: http://gmlft.co/SniperFury_YouTube
Forum: http://gmlft.co/SniperFury_Forum
This app allows you to purchase virtual items within the app and may contain third-party advertisements that may redirect you to a third-party site.
Terms of Use: http://www.gameloft.com/en/conditions-of-use
Privacy Policy: http://www.gameloft.com/en/privacy-notice
End-User License Agreement: http://www.gameloft.com/en/eula;