Genres
Controls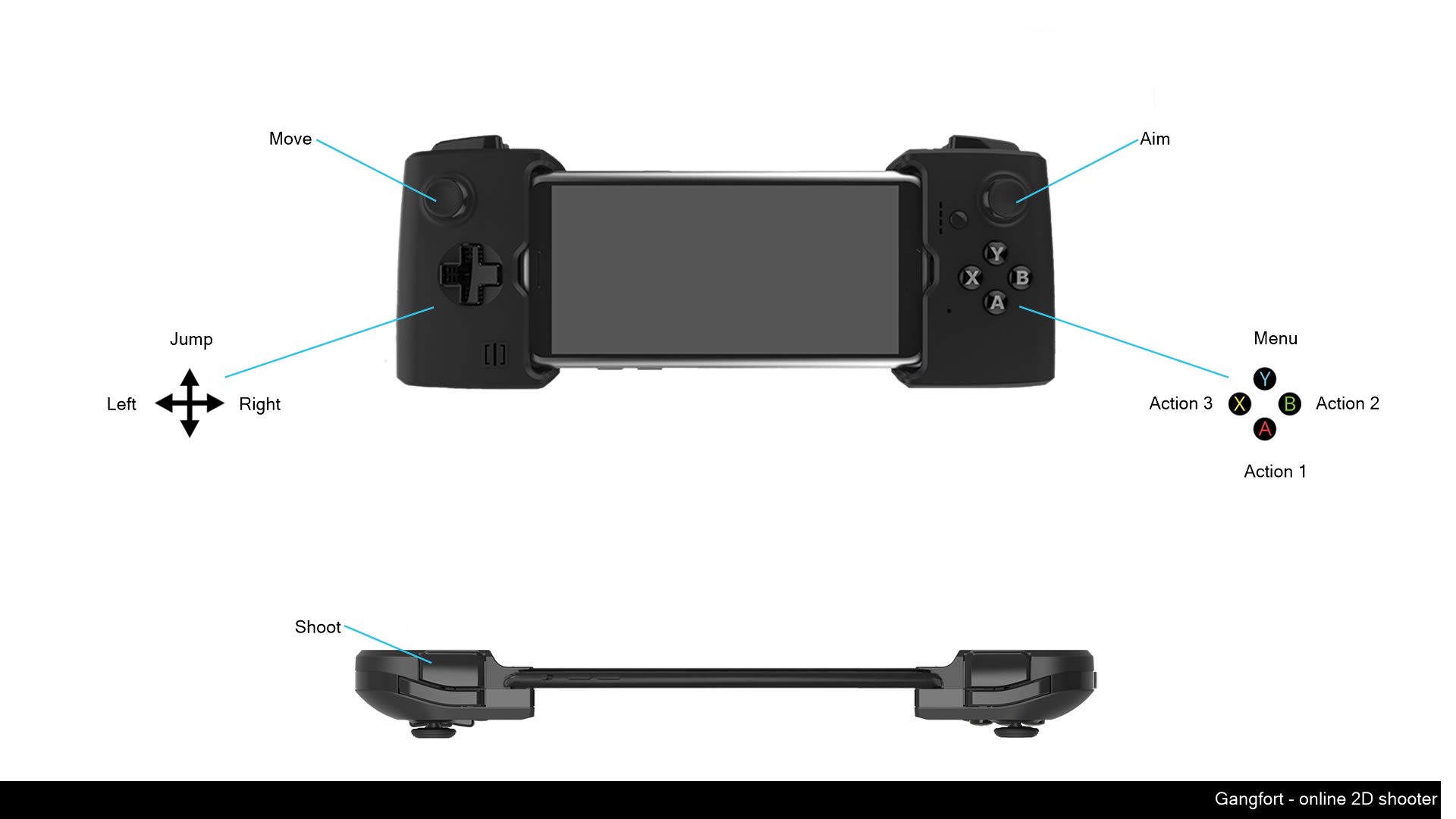 GANGFORT is an awesome action team-based shooter 2D platformer game sweetened with the 8 bit pixel art style! Run, jump, shoot and do whatever it takes to help your team win a round!
9 CHARACTERS TO PLAY WITH!
• Rusher
• Builder
• Torcher
• Yash
• Marine
• Mass
• Dealer
• Agent
• Camper
MULTIPLAYER!!
Play with your friends or random people across any mobile device online in our official servers! Available to play on WIFI and 4G/LTE(also 3G, but it's not recommended due to it's latency).
SINGLE PLAYER!
Enjoy playing offline with smart built-in bots controlled by top-notch artificial intelligence!
AMAZING GRAPHICS AND SOUNDS!
Enjoy cute & beautiful 2D 8 bit pixel art graphics style and environment details, keep your eyes & ears entertained!
PURCHASABLE ITEMS!
Buy items, hats and accessories that can be used on in-game characters on multiplayer and single player modes.
3 TEAM-BASED OBJECTIVE MODES
• "Grab The Spot" and don't let enemies steal it from you
• "Roll The Bomb" into the enemies' base
• "Steal The Flag" and get it back into your base.
LEADERBOARDS AND ACHIEVEMENTS!
Compare your scores with other players' and unlock achievements!
LIGHTWEIGHT AND OPTIMIZED!
- only 20MB? How is it possible?
- magic
Want to find out news first? Follow us on:
Facebook - https://fb.com/gangfort
Twitter - https://twitter.com/gangfortgame or @gangfortgame;