Genres
Controls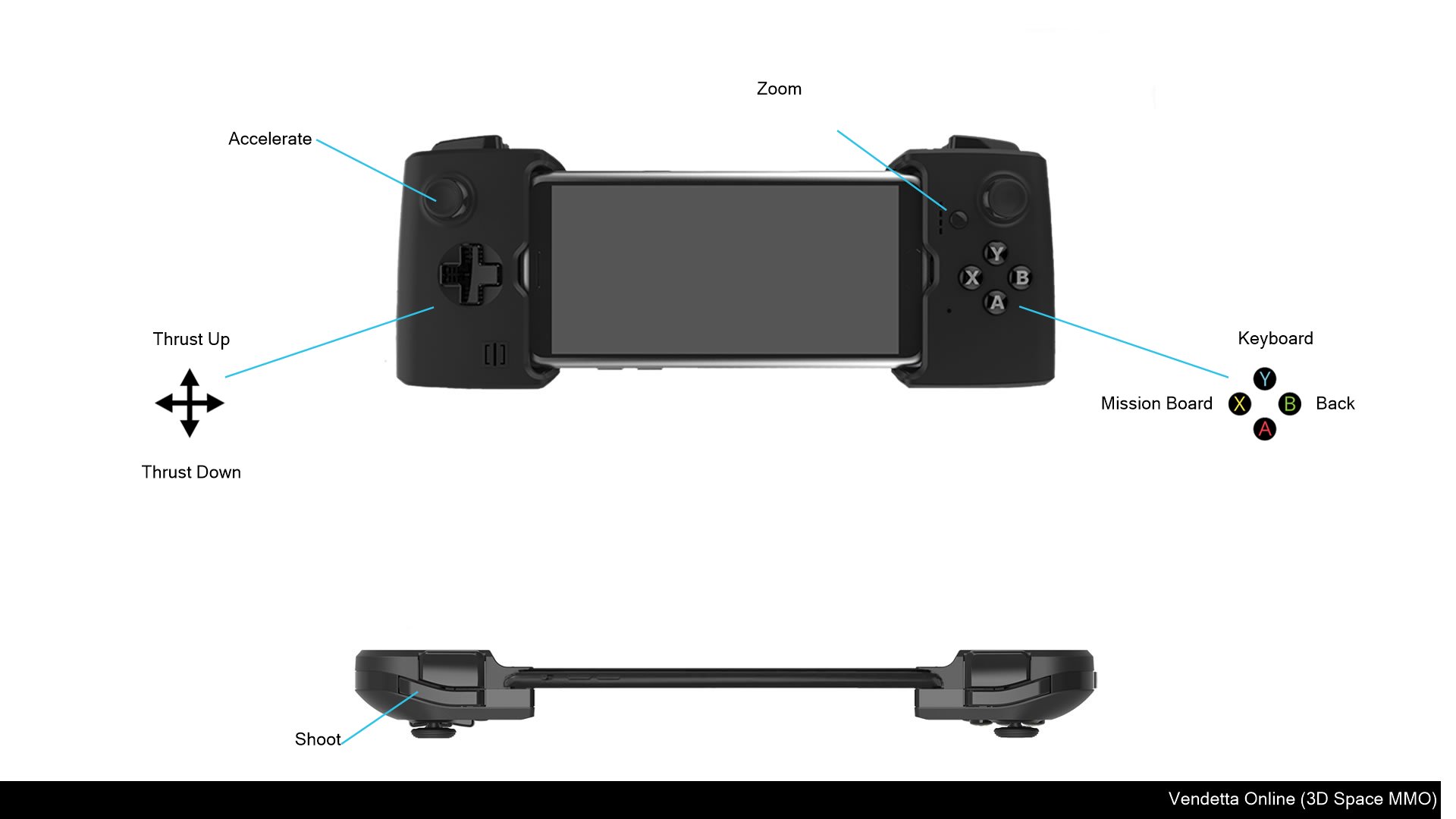 (350MB download, English only! Other languages will be added, but we are a tiny company with a very large game).
Vendetta Online is a free, graphically intensive and cross-platform MMORPG set in space. Players take the role of spaceship pilots in a vast, persistent online galaxy. Trade between stations and build an empire, or pirate traders who dare to pursue routes through areas of lawless space. Fight other players, or cooperate with friends to push back the mysterious Hive. Mine ores and minerals, gather resources, and craft unusual items. Join the military of your nation, and participate in massive online battles (see the trailer). A wide variety of gameplay styles are available, from the the intensity of huge battles and realtime PvP, to the low-key enjoyment of quiet trading and mining in less dangerous areas of the galaxy. Play the style of game that suits you, or that suits your current mood. The availability of relatively casual and short-term goals allows for fun when only a little time is available to play.
Vendetta Online is free-to-play on Android, up to a level cap. An optional low subscription cost of only $1 per month allows unified access across all available platforms (including PC, Win/Mac/Linux). The Android version includes several helpful features:
- Single-Player mode: after completing the tutorial, a single-player sandbox sector becomes available, letting you perfect your flying technique and enjoy minigames while offline. This feature will be expanded in future patches, and will permanently be available to anyone with the game installed. Enjoy!
- Game controllers, TV Mode: use your favorite gamepad to play, Moga, Nyko, PS3, Xbox, Logitech and others. Gamepad-oriented "TV Mode" is enabled on micro-console and set-top box devices like AndroidTV.
- Keyboard and Mouse support (no FPS-style mouse on Android).
Additionally, be aware of the following:
- Free download, no strings attached.. find out if the game is for you.
- Seamlessly switch between mobile and PC! Play the game on your Mac, Windows, or Linux machine when at home. Single universe for all platforms.
System Requirements:
- Dual-core 1Ghz+ ARMv7 device, running a minimum of Android 2.3. We recommend Tegra4, Adreno 320+, Mali T6 and PowerVR Series 6 GPUs.
- 500MB of free SD space recommended. The game uses about 350MB, but patches itself, so additional free space is advised.
- 512MB device RAM minimum, 1GB recommended. This is a graphically intensive game! Anything less may experience force-closes, and is at your own risk.
- We suggest installing over Wifi (for the large download), but playing the game should use relatively little bandwidth, and works well over most 3G networks. You are responsible for monitoring your own bandwidth usage.
- If you experience a problem, please post to our forums so we can get more information from you. We fix issues as soon as possible, but we simply do not have *every* phone.
- Vendetta Online is MOGA Enhanced! Available at major US retailers and online at http://www.powera.com/moga
Caveats and Additional Information:
- The hardware intensity of this game often exposes device driver issues that remain hidden with other apps. If your device itself crashes and reboots, it is a driver bug! Not the game!
- This is a large and complex game, a true PC-style MMO. Do not expect a "mobile" game experience. If you take a little time to read the tutorials, you will succeed at the game much more quickly.
- The tablet and handset flight interfaces may take a little time to learn, although they are effective with some experience. The flight UI will be continually improved as we receive user feedback. Keyboard play can also be very effective (Asus Transformer, etc).
- We are a continually evolving game, often with patches released weekly. Our users are encouraged to help the game development process by posting to the Suggestions and Android forums of our website.;