Genres
Controls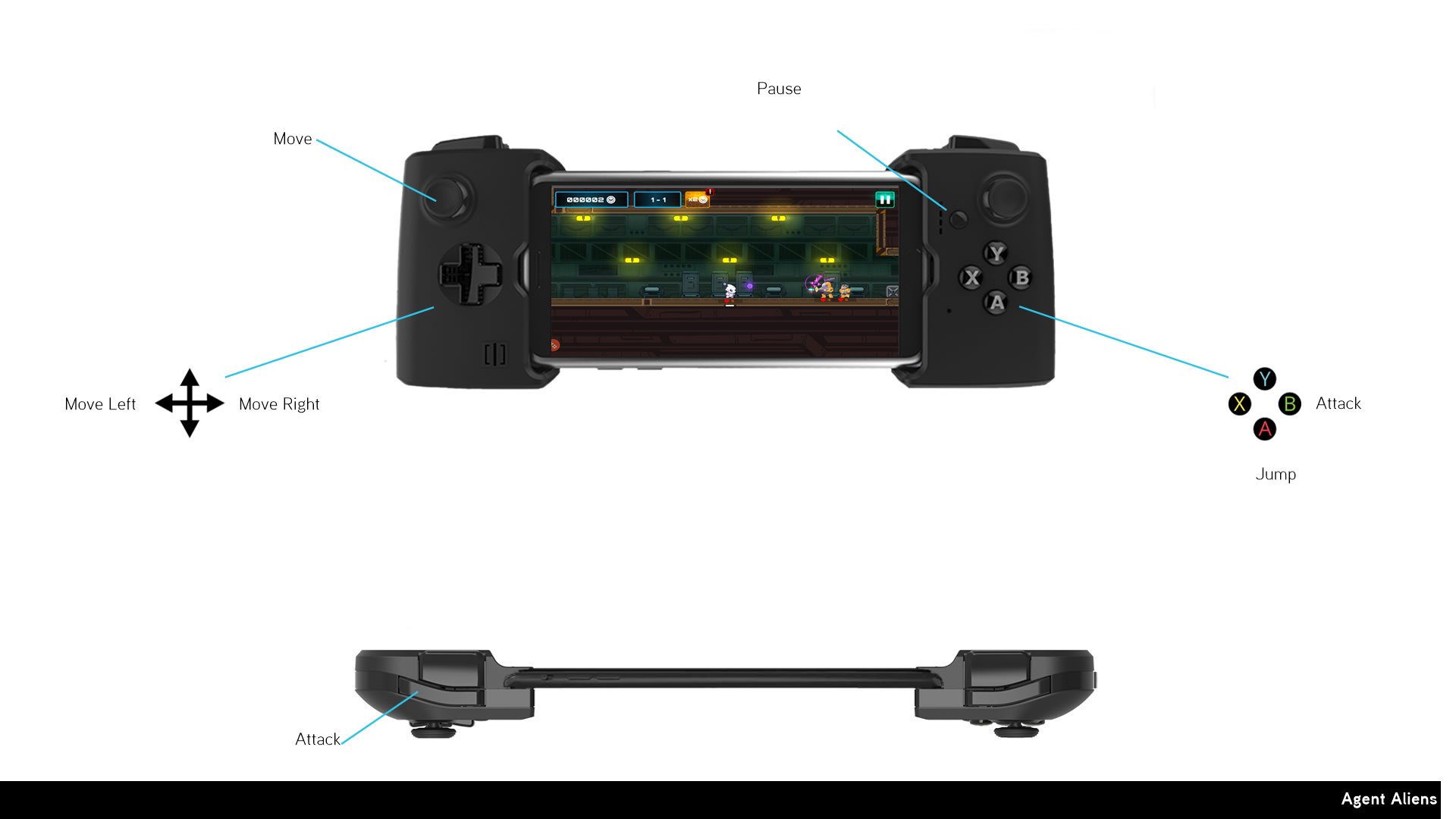 AGENT ALIENS!!!
Jump and shoot your way to freedom as you search for your fellow Aliens and break free from captivity.
It will take teamwork and dexterous fingers to survive this close encounter with humankind.
AGENT ALIENS is a new arcade style run and gun game.
Returning fire, aiming, and cooldowns are taken care of by our squad of feisty Aliens.
Players will be focusing on dodging and weaving through enemy fire.
***FEATURING***
INTENSE GAMEPLAY
Traverse corridors filled with a variety of enemies and traps while dodging their incoming bullets.
A UNIQUE CAST OF ALIENS
Play as one of the titular Aliens. Or play as all of them as they follow you through the levels.
Each one with unique abilities and playstyles.
UPGRADES!
Spend Coins to unlock each of the Aliens' different abilities.
Also watch out for pickups in the levels that'll make them even stronger.
CAMPAIGN AND HANDCRAFTED LEVELS
Expect a campaign that will take you through difficult handcrafted levels
to find out the story of the Aliens' struggle against the Humans.
BOSS FIGHTS
Bigger multi-phase bosses that take even more skill to take down will be waiting for you.
MORE ENDLESS LEVELS
Procedurally generated levels are there for quick replayability and to earn more Coins to spend for Upgrades.

***PERMISSIONS***
- External Storage permission will be requested when attempting to share a screen.;