Genres
Controls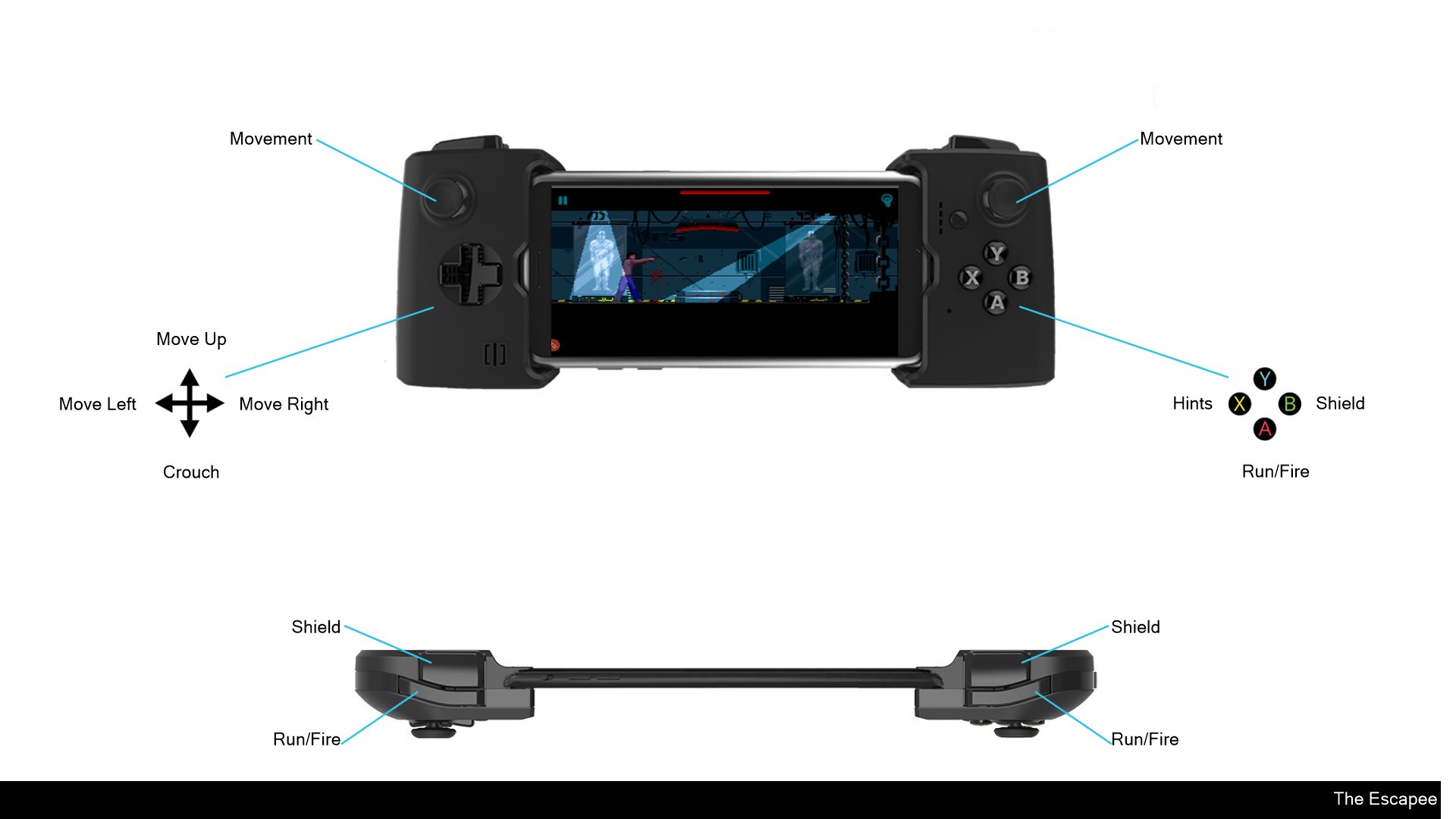 ... maybe they thought I was dead, and they threw me out like rag doll, in the middle of dirt, waste and litter. I was an Escapee - was I the only one?
/Daniel White - captured from the Earth/
That was only the beginning, and has been followed by adventures through a distinct cyberspace.
You are on the run from powerful alien beings on an alien planet, having been transported there for a reason that no-one knows at the beginning.
Find your way home back to Earth and solve the mystery.
______________________________________
The Escapee has been REMASTERED and a great number of improvements has been added, such as built in hint system, improved gameplay and controls.
FEATURES
- incredible amount of hand drawn graphics
- 5 minutes long intro and outro sequences
- tens of death cutscenes
- in-game hint system
- easy controls
- 7 levels through the alien planet
- top quality soundtrack with more than 30 tracks
- main character with more than 1200! hand drawn animation frames
- tens of monsters and robots to kill and avoid
- surprising end sequence
- puzzles and adventure elements
- heated action against tricky enemies
REVIEWS
Graphics 95%
"It's like being in a movie, it works well with the Gameplay"
Playability 94%
"Simple to play with plenty of moves"
Sound 94%
"The atmosphere makes the scenes tense and scary"
Addiction 95%
"It arrived just before the holiday and I played it all over the holiday. It's hard not to play."
Lastability 94%
"This game challenges your mind and it's be a joy and an achievement to discover more"
Overall 95%
"Everything from the Graphics to Gameplay have been designed to work together, to create a game of near perfection."
"During the course of the game you have to pass seven stages, each of which has
its own distinct atmosphere and visual appearance, so you simply don't have a
chance to get bored."
"The Escapee is a thrilling and atmospheric game, the graphics were done with much love for detail, and the music and sound effects blend nicely with the atmosphere."
The Escapee has been released on the Amiga originally, it has received a number of awards, such as "Game of the Year" or the CU Superstar award from the word biggest selling gaming magazines!
__________________________________________
Follow us on Twitter @InvictusGames;