Genres
Controls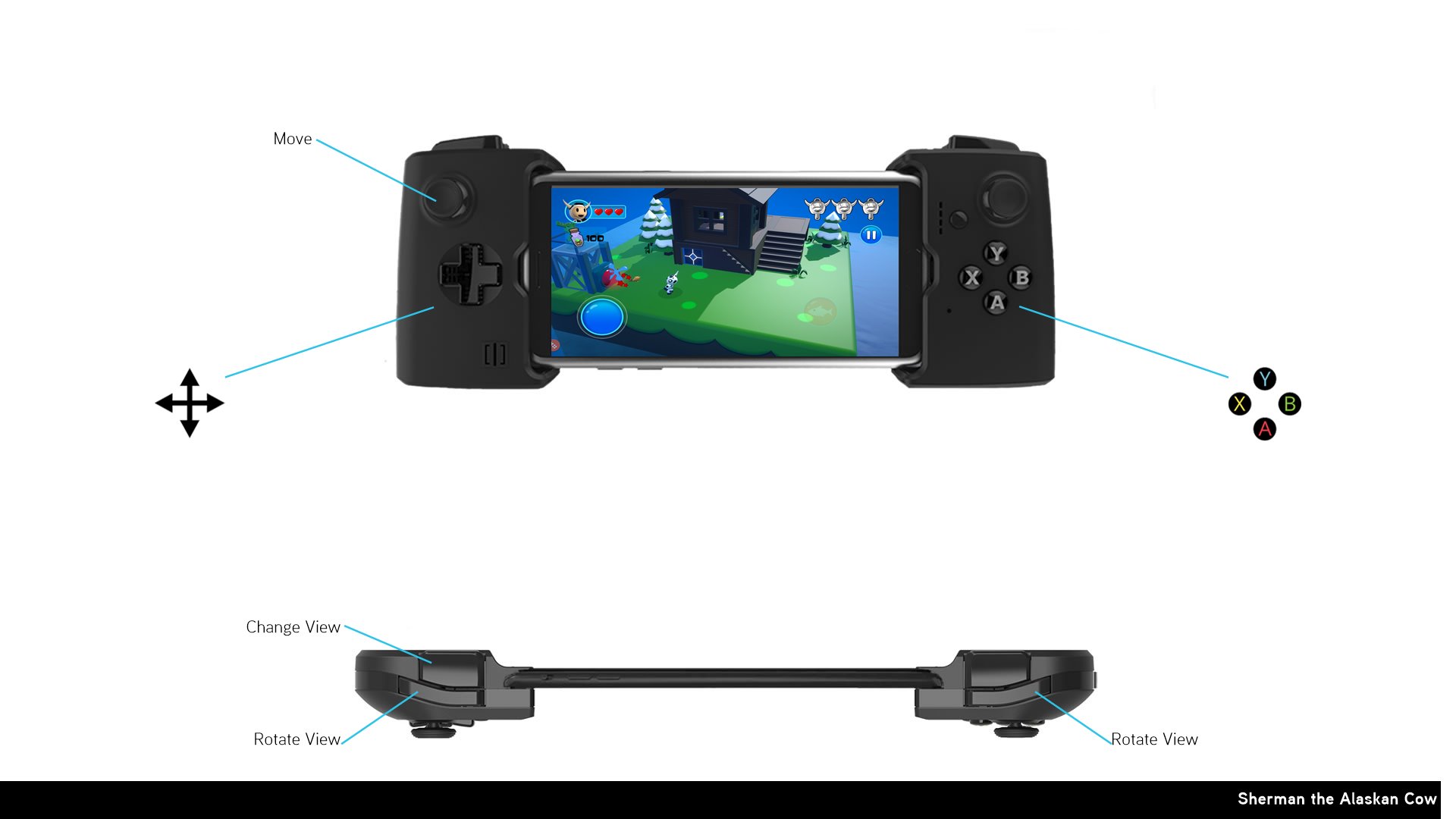 Sherman the Alaskan Cow is a cool adventure-puzzle game with easy to use mechanics and movement for everyone to play. Great for family and children! Join Sherman the Alaskan Cow as he makes his way to the evil Moose Corp to save his fellow friends. Help him solve puzzles, explore hidden areas, and destroy enemies with a dead fish.
There's always something unique around the corner. So swipe your screen and start playing!
Discover many surprises!  
FEATURES:
· Adventure through the Alaskan Valley: Each level has a unique theme filled with high quality 3D renders
· Simple & fun mechanics: Swipe the screen to rotate the camera. Use the dead fish to solve puzzles and toss at enemy robots
· MooCow Berserker: Chug an ice cold energy drink to turn Sherman into a raging bull of destruction
· Explore the whale belly
· Solve puzzles: Each level is filled with enemies, traps, and puzzles the Evil Moose has planted
· Find hidden collectibles: Collect them all!
TABLET SUPPORT
Sherman the Alaskan Cow is optimised for both tablets and phones
Join our Sherman the Alaskan Cow community
Website: http://www.shermanthealaskancow.com/
Instagram: https://www.instagram.com/shermanthecow/
Facebook: https://www.facebook.com/ShermanTheAlaskanCow/
Twitter: https://twitter.com/ShermantheCow
Inspired by indiegame Fez;