Genres
Controls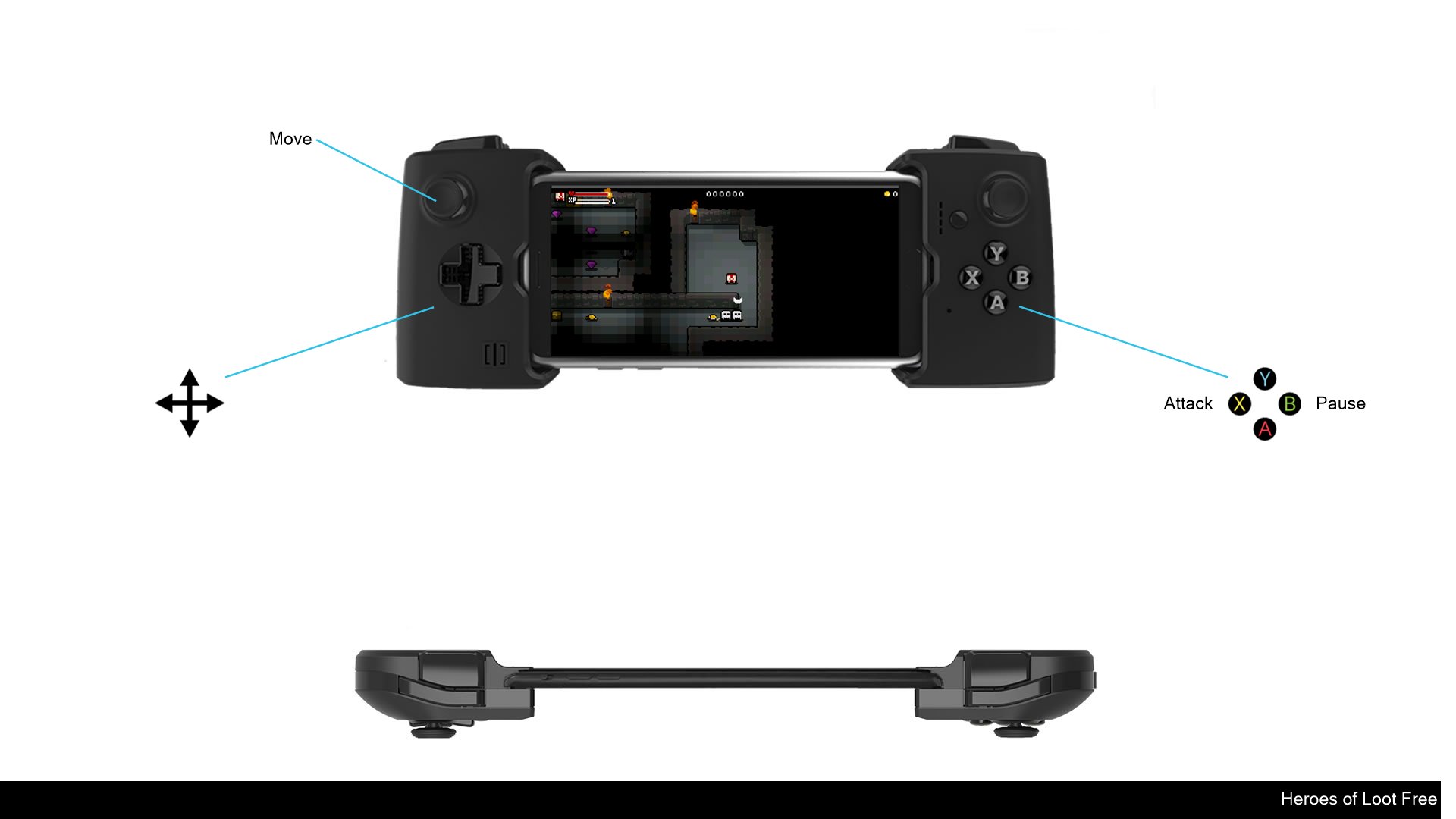 Support, tip and tricks: http://www.orangepixel.net/forum/
Subscribe to the newsletter for new and exclusive content: http://orangepixel.net/subscribe
** get the premium version if you want to support my work, or when you are allergic to advertising
-------------------
A dungeon full of skulls, imps, cyclops, minotaurs, flameheads, spikes, secrets and much, much more is now ready for you.. the Hero!
http://www.heroesofloot.com
----
★ TouchArcade Game of the week - "one of those perfect games that you can whip out at a moment's notice and know you'll have a blast, or sit back with and really get sucked into"
★ Pocketgamer Gold award - "It's fun, funny, and it fits perfectly into your pocket."
★148Apps 4.5/5 - "Heroes of Loot is about as close to pure, distilled arcadey dungeon-crawling joy as we're ever likely to get."
---
From the guys behind Gunslugs and Meganoid comes a brand new adventure: Heroes of Loot is a dungeon-game like no other. Every time you play the dungeon will be different, every time you become better, the dungeon will also grow and become more dangerous.. this game will never end!
unless you die of course..
Features:
- Unlimited amount of randomly generated dungeons
- Random quests to reward you with extra loot, items, experience, and more
- Four classes to choose from: Elf, Warrior, Wizard and Valkyrie
- Secret area's
- Special mysterious dungeon items
- A large collection of loot and items to acquire and aid you in your quest
- Always changing gameplay

** BUGS
if you run into problems or the game wont work on your device, instead of just rating 1 star, you could help us fix it by providing feedback!
Xperia PLAY Optimized
MOGA controller supported
Green Throttle controller supported (2 player coop mode available!)
NVidia Shield supported
+Google Play Game services;