Genres
Controls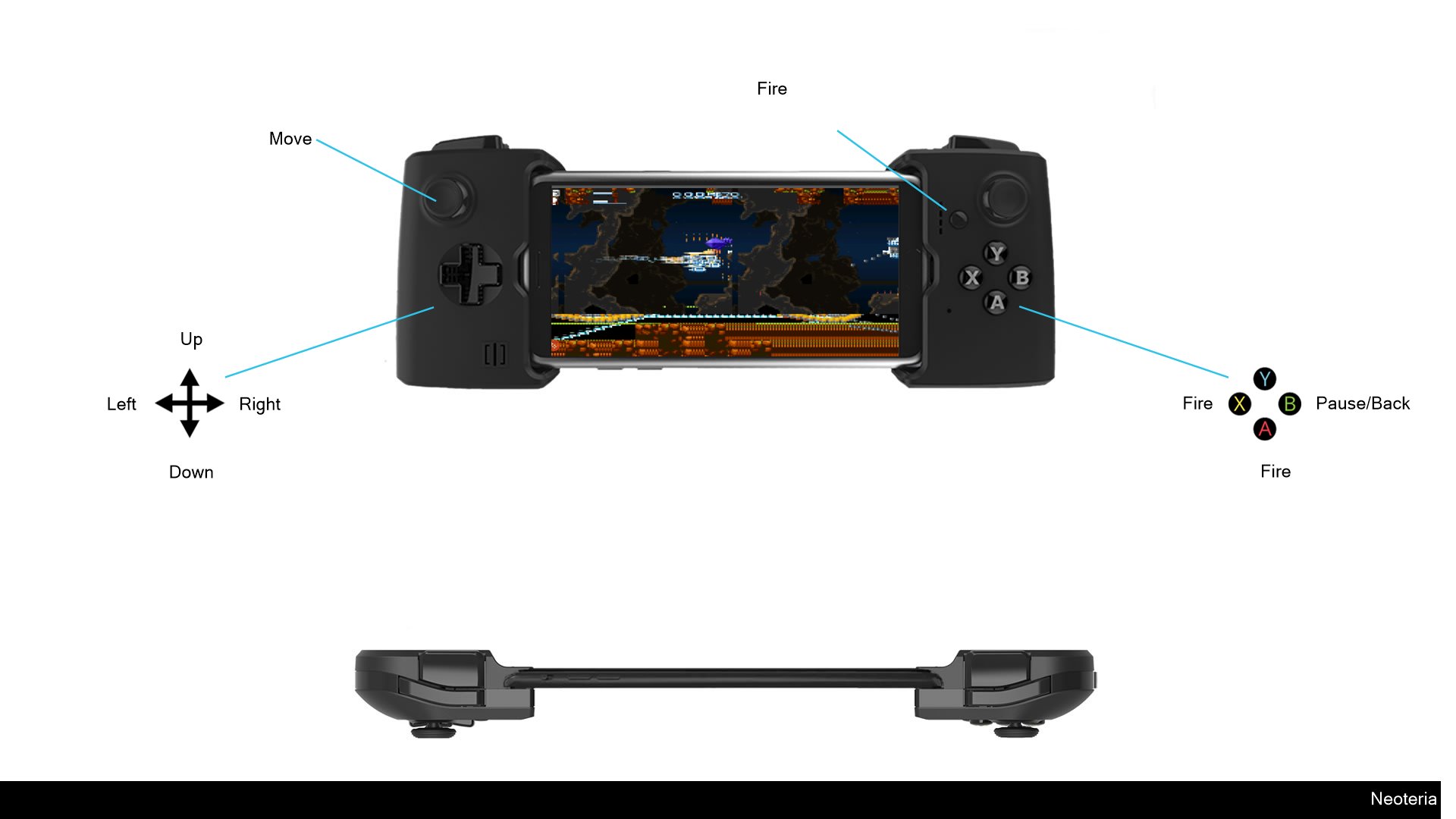 Support, tip and tricks: http://www.orangepixel.net/forum/
Subscribe to our newsletter for new and exclusive content: http://orangepixel.net/sign-up
-------------------

Neoteria is a classic horizontal shoot em up game (shmup). Multiple worlds, levels and aliens are waiting to be blasted.
Our focus is on using your thumb like the 80's and 90's shooter games: The faster your thumb, the faster you shoot !! Give the controls a few minutes to get used to, they really work!
Hidden worlds, different difficulty modes (un-lockable pilots) AWESOME sound track and great retro graphics and sound effects.
Game starts in easy mode, but Hard mode is as challenging as all our games are, getting the full 100% completion is not for the weak or casual gamer!;