Genres
Controls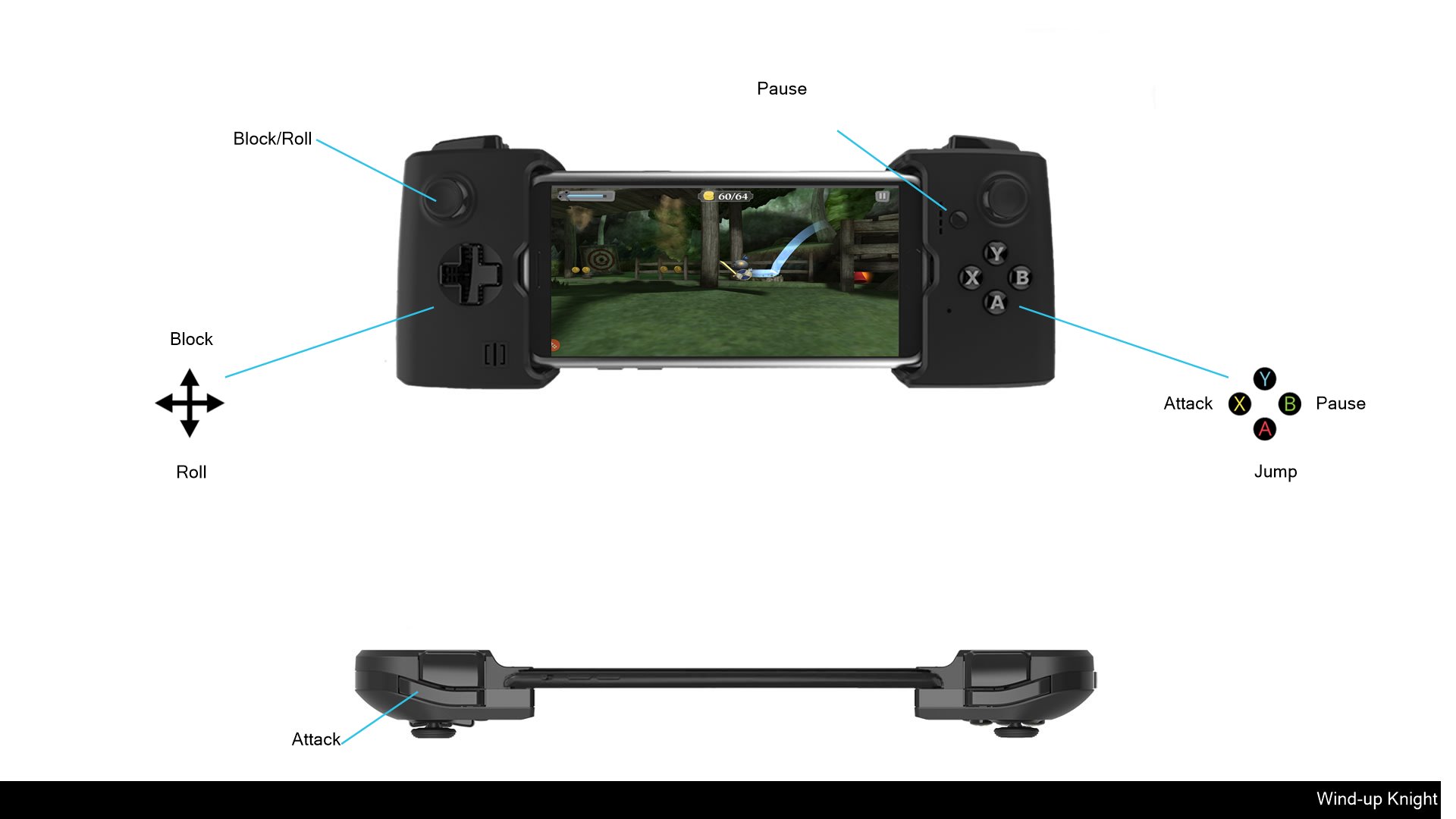 Wind-up Knight by Robot Invader is a high-end, action-packed, 3D side-scrolling adventure game, and it's here to show you how games are supposed to be played.
Guide your Wind-up Knight through devilish levels--over 50 in all--to rescue the Princess from the clutches of the evil Black Knight. Run, jump, roll, and slash your way to victory. Not your typical runner game, Wind-up Knight is the type of challenging game you've been missing in your life.
Here are some bullet points all up in your grill:
• Over 50 soul-crushing levels in four unique worlds.
• Intense platforming action: double jumping, wall sliding, dive and roll, just to name a few cool moves.
• Achievements, mega-hard "knightmare" levels, and full controller support, including MOGA!
• New weapons and armor unlock as you play the game. Use the Armory to equip items and customize your character!
• Original soundtrack by Josh Whelchel.
Wind-up Knight has been designed from the ground up by Robot Invader to provide a console-level experience for your Android device. The Princess hasn't got all day, download it now!
Note: if you are mega awesome it is possible to unlock all the levels in this game for free. If you prefer to pay a few bucks to unlock levels, that's cool too. However, some purchases are not transferrable across devices, will be lost forever if you uninstall or wipe your phone, and are non-refundable.
_______________________
Wind-up Knight is AppliGet's 2011 Android App of the Year!
"A success story from start to finish." - Tara Long, DESTRUCTOID
"4/4 - Must Have" - SLIDE TO PLAY
"5/5 - Great" - APPSPY;