Genres
Controls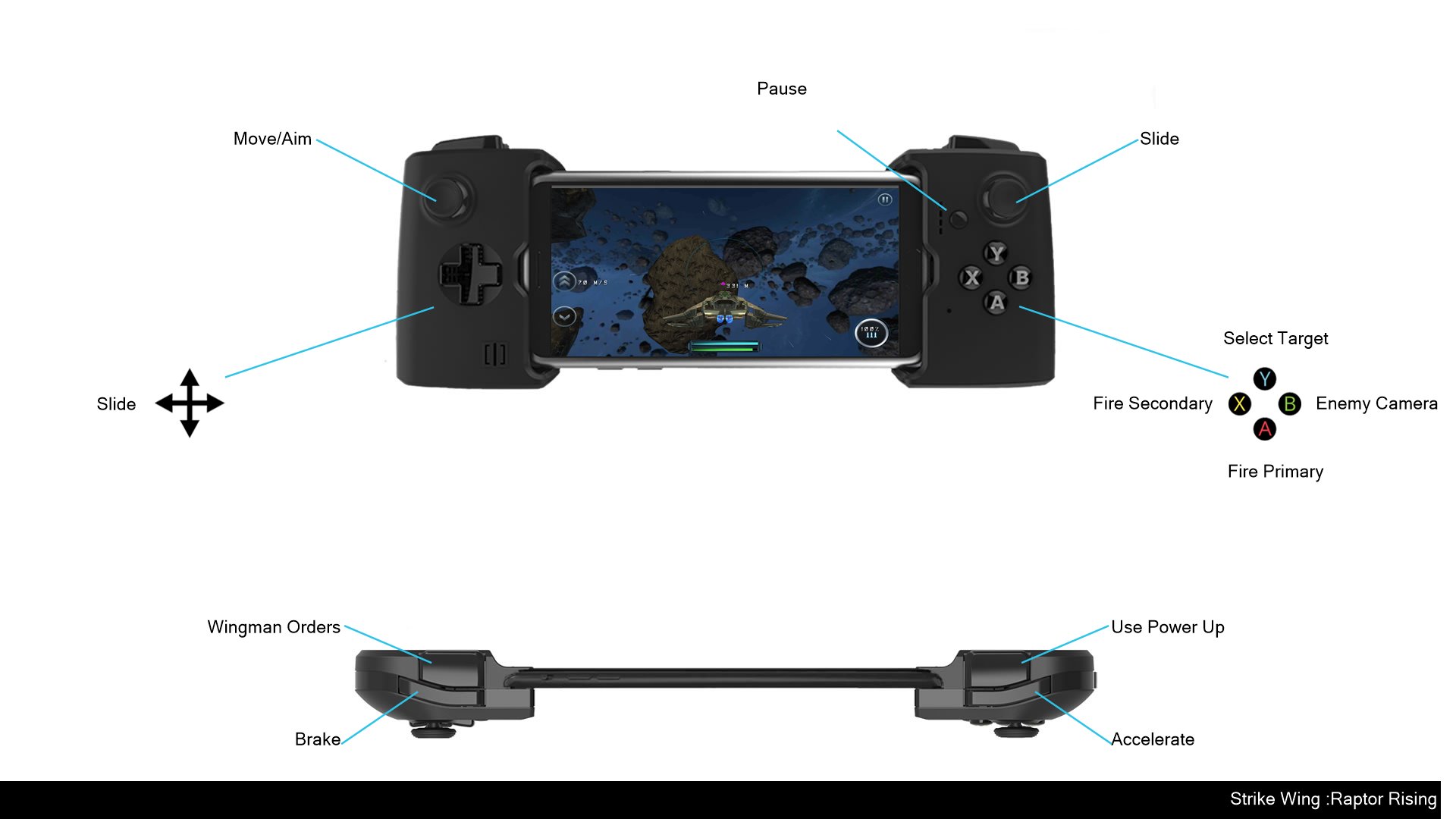 ** ATTENTION - TRIAL MODE **
The game is offered in trial mode. This allows you to experience the first three story missions, play the tutorials and two challenge missions for free before purchasing the full version. Additional story missions and challenges can be played after watching video ads.
Take over the stars, blast through enemy fighter waves and destroy capital ships while piloting the most advanced fighters in the galaxy.
Strike Wing is a single player space combat simulator that combines sharp controls, beautiful graphics and adaptable missions to create an unique space combat experience for mobile devices.
EPISODE 2 UPDATE
The Episode 2 update is now live adding more content, story missions, ships to fly, challenges, achievements and fixes.
** WARNING ** If you experience problems installing or running the game please make sure you have at least 200 MB of free space available on the device before starting the installation.
= BEAUTIFUL GRAPHICS =
Fly beautifully designed ships in asteroid fields, around planetary orbits or in deep space. Experience a colorful and vibrant representation of space on your mobile device.
= FLUID CONTROLS =
Play with the accelerometer or with the on-screen virtual stick. Learn each ship's flight characteristics and master them individually.
= WIDE ARRAY OF SHIPS =
Choose from super-fast and nimble fighters to heavy torpedo bombers, each with their own strengths, weaknesses and style of play. Progress through the levels to gain access to more ships and features!
= ADAPTABLE MISSIONS =
Missions adapt to your style of play, to your skill and ship choice to give you a consistent challenge every time you play. Need an extra challenge? You can make each mission more difficult at a flip of a switch and reap better rewards.
Follow us for the latest info and game news!
• http://crescentmoongames.com/other-games/
• https://facebook.com/crescentmoongames
• https://twitter.com/cm_games
• https://www.facebook.com/strikewinggame;