Genres
Controls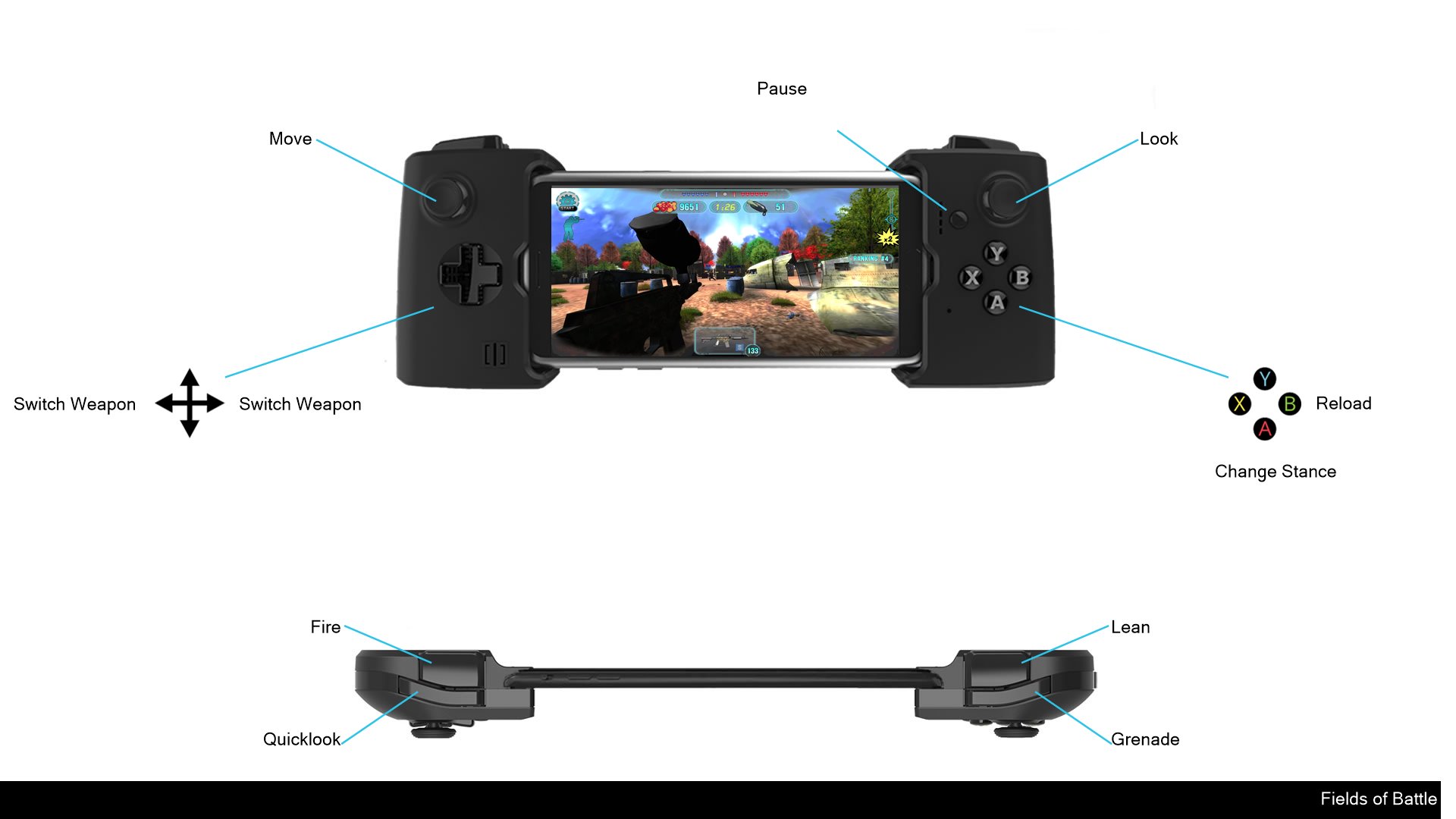 The #1 Extreme Sports FPS franchise is back! Take your carnage anywhere as Greg Hastings Paintball presents Fields of Battle.
Whether you're a paintball player or a first-person shooter fan, Fields of Battle will satisfy your desire to blast the competition! With ground-breaking motion and gesture based controls including sliding, diving, leaning out from cover, throwing grenades, and more, Fields of Battle takes the mobile shooter experience to the next level.
Think you know shooters? This is real combat - one hit, one elimination. Manage your gear, use cover, adjust for windage, and angle your shots. There's no auto-aim here, it's PURE skill and PURE action!
Instant Leaderboards let you play locally but compete GLOBALLY! Compete in real-time against dozens of other players as you battle neck-and-neck for the high score in ever-changing events.
* MOGA Gamepad Enhanced! Available at major retailers, carrier stores and online at http://www.MOGAanywhere.com
* Plays great on a big screen with MHL! - http://www.meetmhl.com/
* FREE to create your character and start playing online.
* Participate in a persistent online competitive world that is constantly changing.
* Compete in live online events against dozens of other players in real time.
* Play at REAL locations (and a few fantasy ones!) all over the world, at more than 60 massive, authentic fields.
* Customize your character and upgrade with tons of REAL gear.
* An amazing arsenal of customizable weaponry, including automatic, burst mode, clip-fed, MilSim, and speedball markers, and don't forget the PAINT GRENADES!
* Intuitive motion and gesture controls with full HUD and control customization.
* Full 3D graphics, including detailed environments, shadows, multi-level structures, outdoor and indoor environments, and more.
* Challenging weather - play in the sun, the rain, fog, and wind.
* Optimized for phones and tablets.
Visit our official site at http://www.gregredhastings.com;