Genres
Controls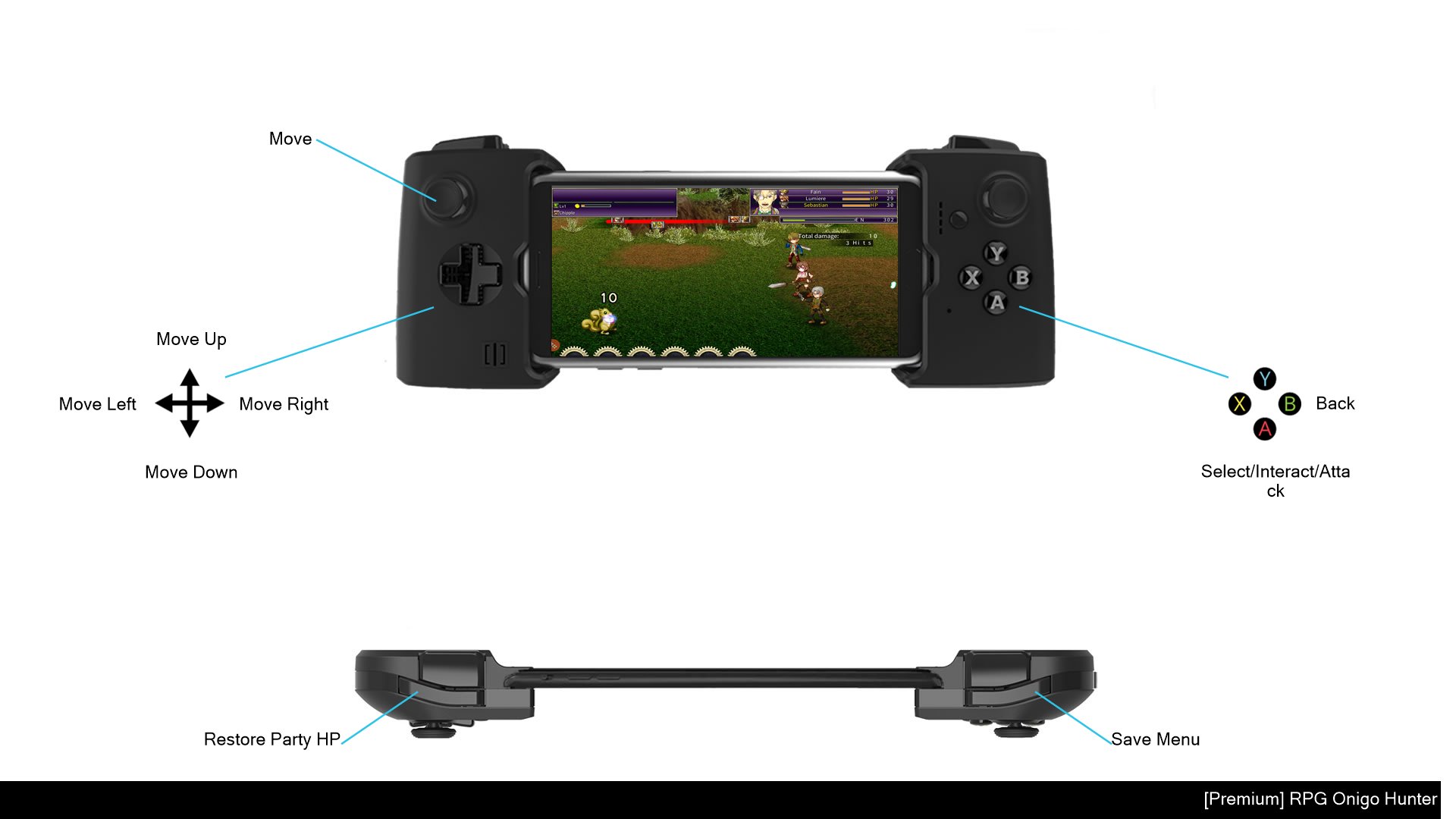 What lies beyond the doors to the ruins? Become the best hunter in the world in this fantasy RPG!
While investigating ancient ruins, the King has completely disappeared. His daughter, whose position as Princess is under threat, makes a request for help. The main character of the story, a fledgling hunter, takes on this request, and sets off on a quest to find the King...
Features
- Set traps to capture monsters!
- Combine captured monsters, and turn them into equipment and items!
- Aim to become the strongest hunter by taking on requests at the guild
- Change your equipment to change how you look
- A whole range of achievements to complete
- Monster Catalog and a skill list!
- This premium edition offers 1000 in-game points as bonus!
* The game can be played in its entirety without the need for in-game transactions.
[Supported OS]
- 4.0 and up
[Game Controller]
- Not Optimized
[SD Card Storage]
- Enabled
[Languages]
- English, Japanese
[Non-Supported Devices]
This app has generally been tested to work on any mobile device released in Japan. We cannot guarantee full support on other devices.
[IMPORTANT NOTICE]
Your use of the application requires your agreement to the following EULA and 'Privacy Policy and Notice'. If you do not agree, please do not download our application.
End User License Agreement: http://kemco.jp/eula/index.html
Privacy Policy and Notice: http://www.kemco.jp/app_pp/privacy.html
Get the latest information!
[Newsletter]
http://kemcogame.com/c8QM
[Facebook page]
http://www.facebook.com/kemco.global
(C)2016 KEMCO/EXE-CREATE
* The actual price might differ depending on the region.
* Please contact us through the Contact button on the title screen if you discover any bugs or problems with the application. Note that we do not respond to bug reports left in application reviews.;