Genres
Controls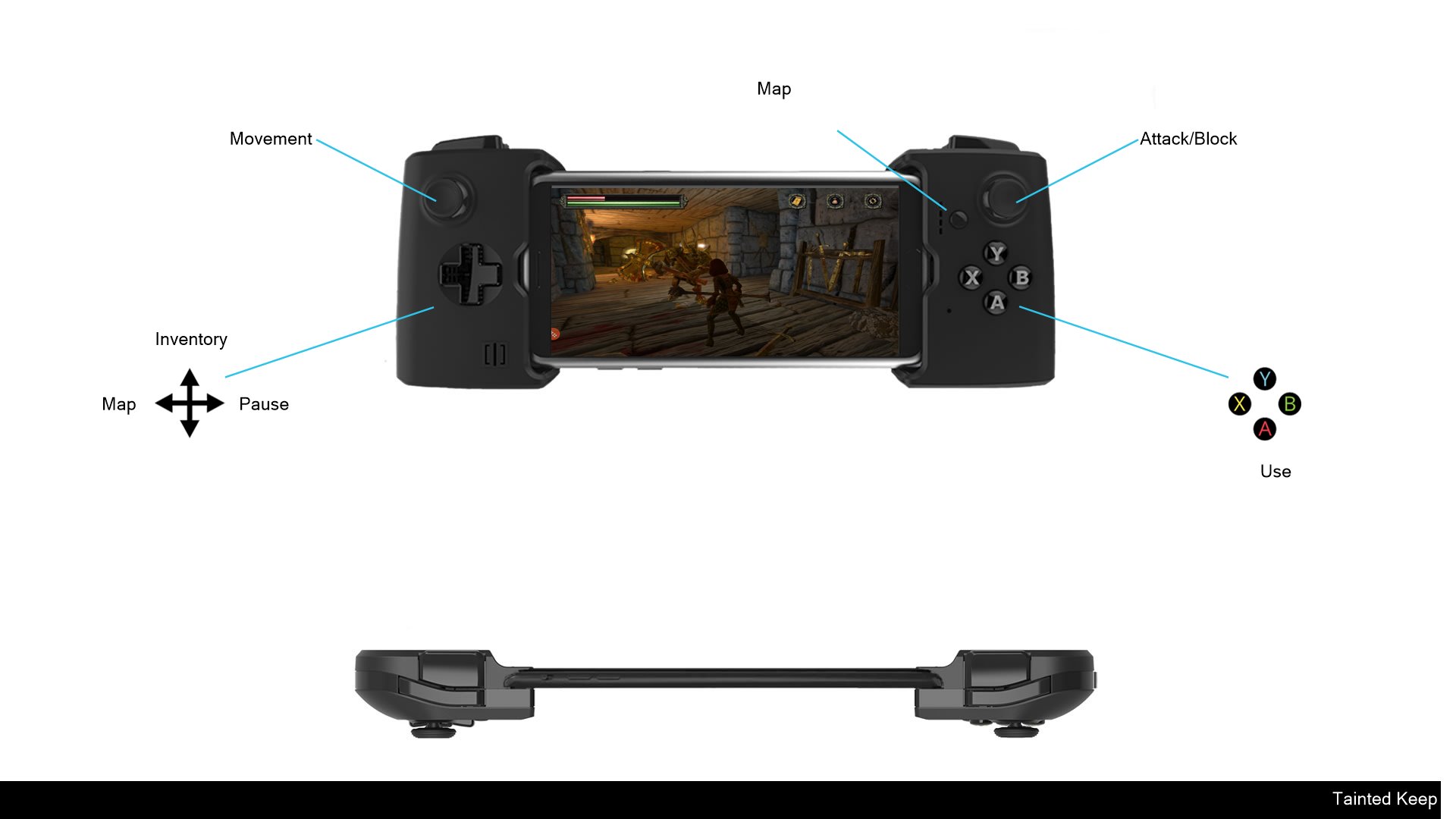 The once idyllic village of Greenhaven is now a near lifeless husk, the souls of its inhabitants having been drained by the powerful wizard Morg, who has used them to create the abominations that now occupy the mighty keep that was once the source of protection for the village.
Morg's evil influence has caused the people of Greenhaven to forget their old lives of happiness and even the presence of Morg himself, instead falling into a mindless stupor.
With the village's crops withering untended in the fields and its people heading mindlessly toward oblivion, the one person unaffected by Morg's influence, a young woman named Xobia, enters the keep to find the source of Morg's power and put an end to the misery that has been unleashed on the hapless village.

• Complete game! (No In-App Purchases!).
• A variety of fearsome creatures to defeat!
• Multiple different weapons, each with unique strengths and abilities.
• Release trapped souls to increase your stamina, health and weapon skills.
• Find hidden gems to further enhance your chosen weapon.
• Learn spells to unlock new areas as you progress deeper into the keep.
• Cast a single spell, or chain it with another for devastating effect.
• Unique and twisted domains that contain powerful treasures and secrets.
• Defeat vicious bosses on your way to Morg's tower.
• Full world dynamic shadowing.
• Stunning dynamic reflections and full screen effects.
• Adjustable graphic settings and HUD.
• Ultra graphic settings for high-end devices
• Full support for gamepads as well as touch screen controls.
• Benchmark mode to test your device's hardware.
• Extreme benchmark mode for the latest (OpenGL ES 3.0) devices.;