Genres
Controls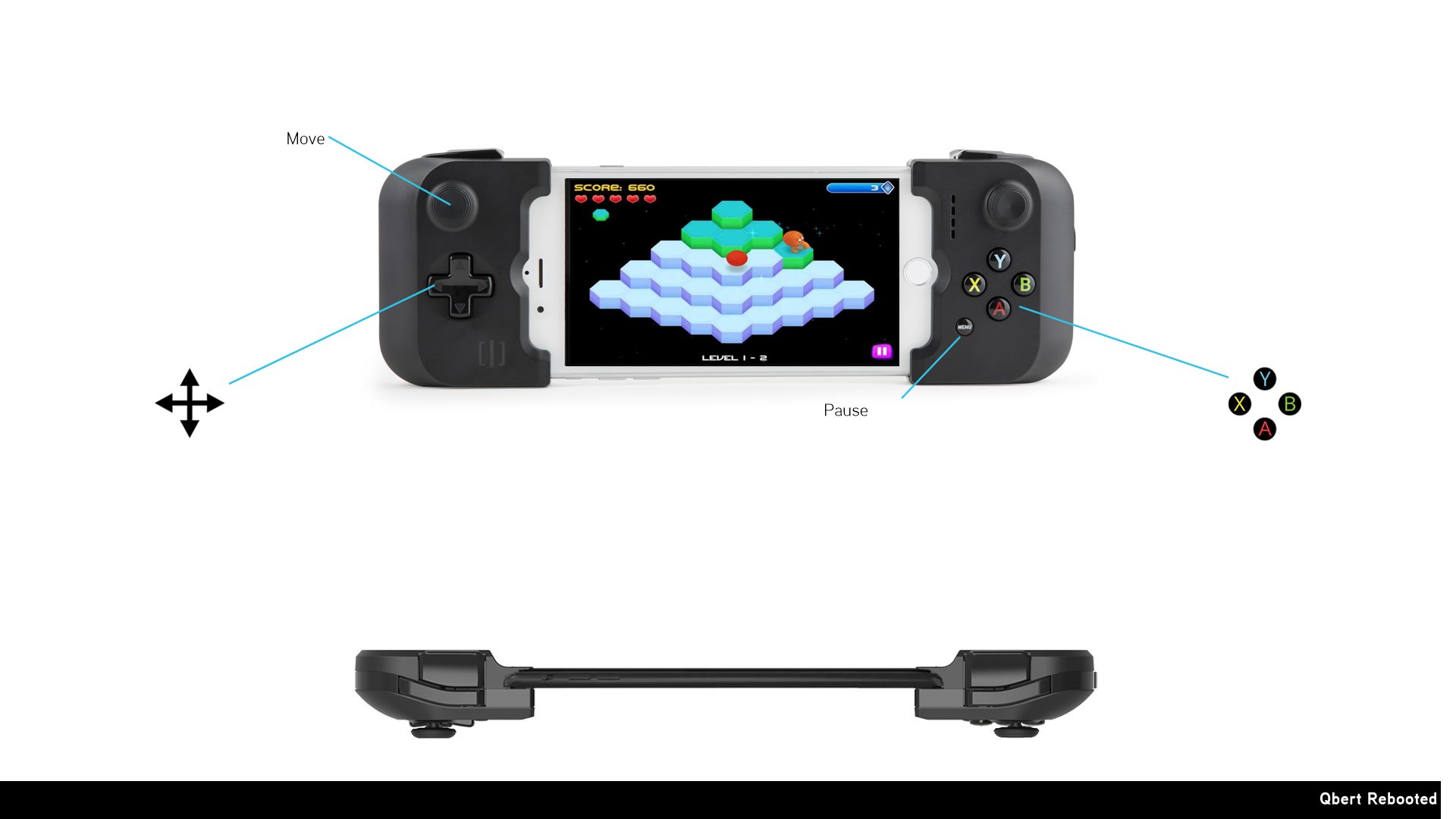 One of the most critically acclaimed and commercially successful arcade games of the 1980s is back in its Classic pixel perfect 2D form, and a re-imagined Reboot version with state of the art 3D game-play and graphics that remain faithful to the original concept. Both versions are exciting twitch games requiring keen puzzle solving skills and logic.
* 2 Fun Play Modes, Classic Arcade and Q*bert Rebooted!
* Coily and the rest of the crew are back with 3 New Enemies :- Homer, Uppercut and Treasure Chest
* 30+ New Levels in 3D Rebooted Mode
* Earn Crazy Q*bert Variants like Q*zilla, Q*bot, Q*knight and more
First introduced in 1982 by Gottlieb, Q*bert was critically-acclaimed and went on to become the one of the most successful arcade game of all time. It inspired home versions, a variety of Q*bert merchandise, numerous copycat games and even an animated TV series.
Q*bert Classic stays true to the original in all its jagged 2D pixel art glory, now optimized for touch screen control. As the title character, players jump around an isometric cube pyramid and convert each blockís color while avoiding familiar adversaries Coily, Ugg, Slick, Sam, Wrong Way and Red Ball. Levels become progressively harder with more enemies blocking your path and the tiles requiring multiple jumps to change to the required color.
Q*bert Rebooted takes the arcade classic and catapults it into the 21st century with 3D game play yet remains faithful to the original. Featuring hexagonal blocks instead of squares, Q*bert Rebooted introduces new enemies, playable characters, power-ups, traps, gem collecting and characters, and new ways to play.;