Genres
Controls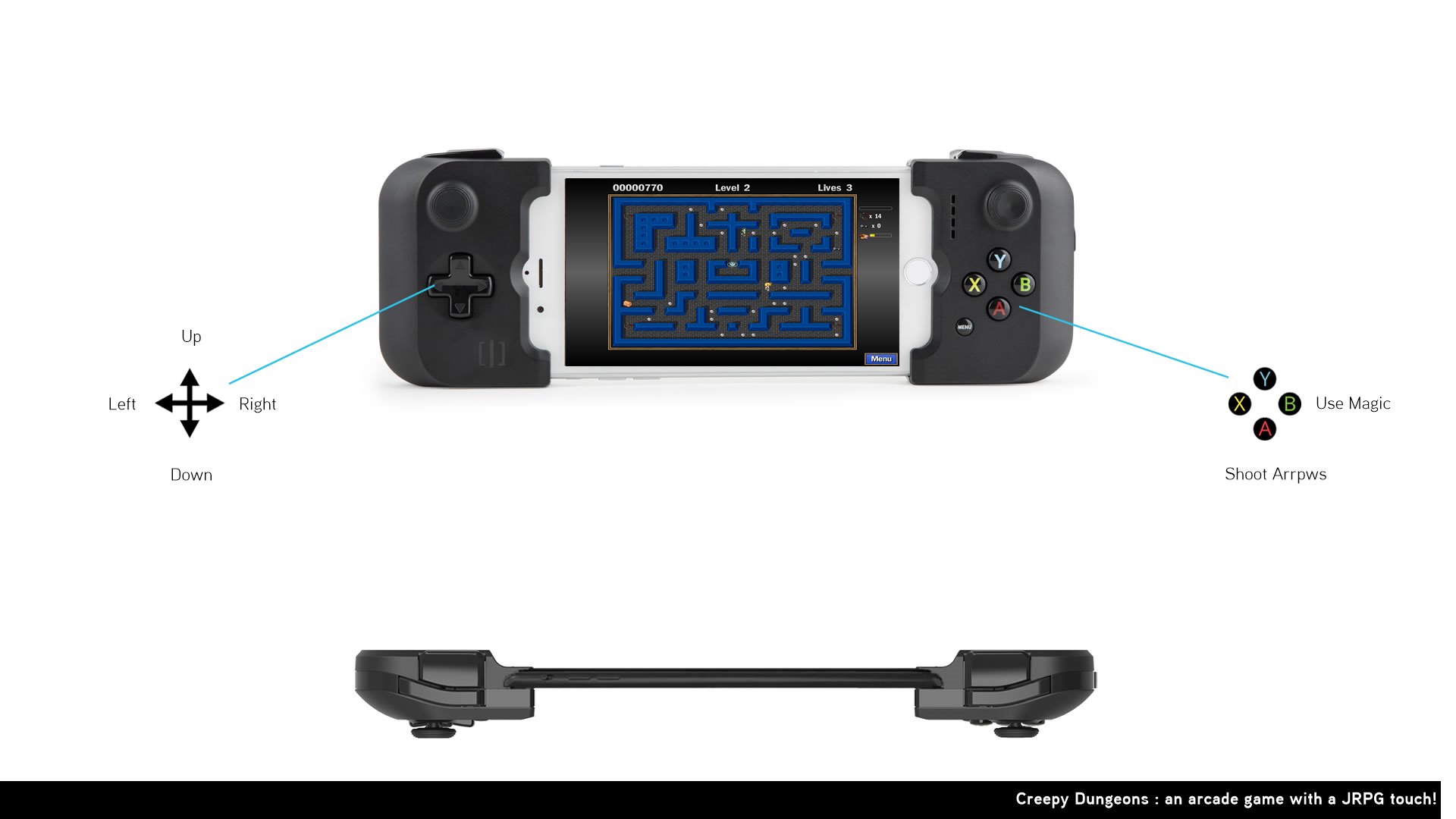 Step into the dark dungeons of legendary monsters as the bravest hero ever known. Pick your favorite hero, equip with weapons, magic potions, legendary items and explore the hidden secrets of the creepy dungeons. Battle with the infamous classic terror monsters: Dracula, Frankenstein, Werewolf, the Mummy, and the Fish man, kill hordes of Zombies and fight with the mighty elemental creatures of Fire, Water, Wind, & Earth. Collect tons of gold, gems, loot & and discover hidden rare items.
Features:
- Awesome gameplay, unique mix of classic Arcade & RPG !
- 4 Dungeons sets to explore: Monsters, Zombies, Elementals & Challenge !
- 6 Playable heroes with distinctive abilities: Knight, Ninja, Mage, Ranger, Monk & Dark Knight !
- Lots of levels to explore, plus bonus & hidden levels !
- Lots of items, weapons, magic potions & loot to collect !
- Cool retro pixel based graphics !
- Great music and sound effects !
- Save your game anytime, up to 4 slots for quests !
- Support for MFi gamepad controllers !
More info at www.boviosoft.com
Follow us on twitter.com/boviosoft;