Genres
Controls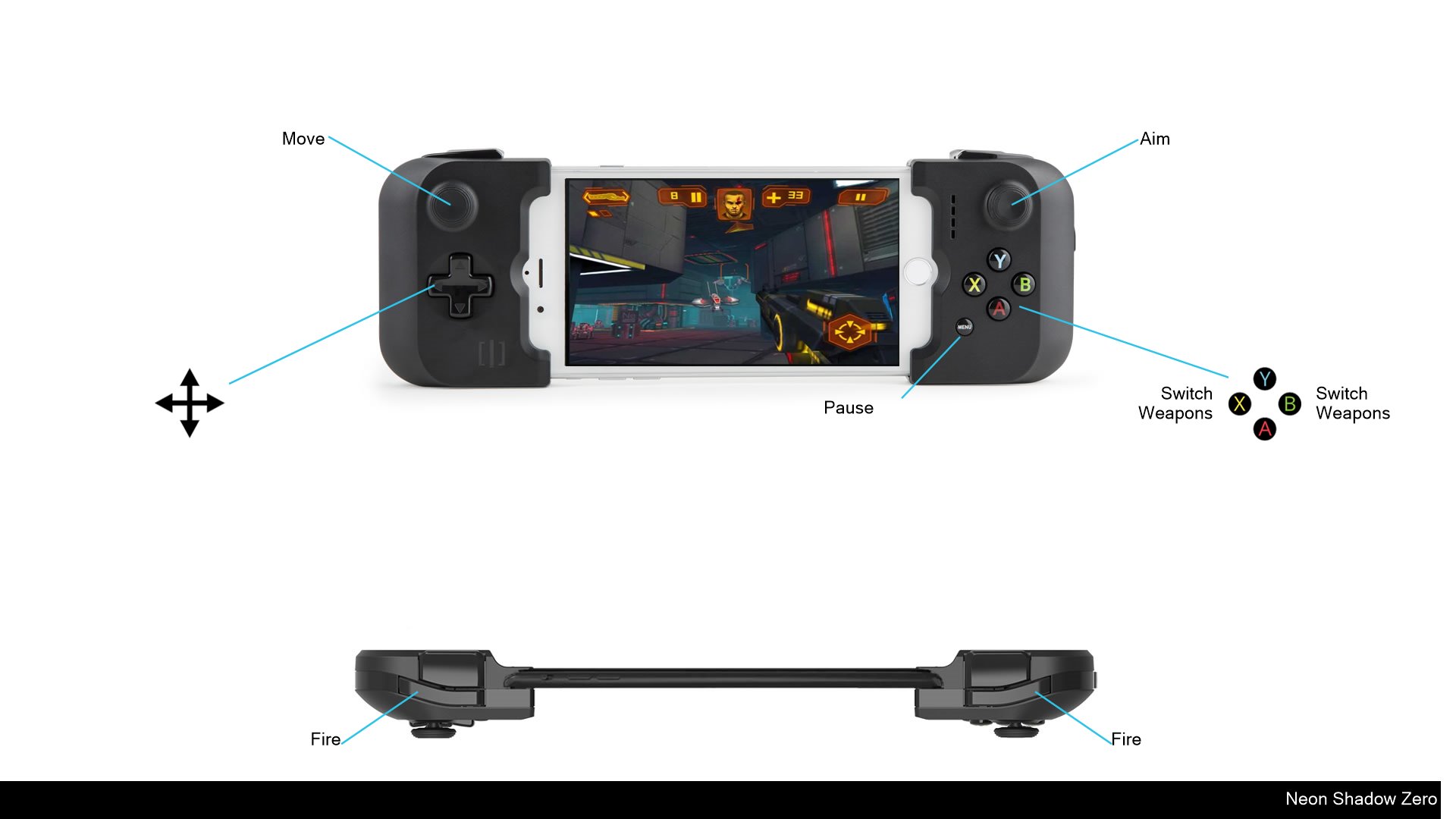 A free version of the Award Winning Neon Shadow! (Ad supported)
Gold Award - Pocket Gamer
5/5 148 Apps
8/10 Arcade Sushi
Neon Shadow is a fast paced Cyber Punk FPS inspired by classic shooters. Suit up and grab your shotgun. Your mission: Save humanity from the dark mechanoids who have taken control of your space station and soon the rest of the galaxy!
Features:
• Multiplayer.
• Old school first person shooter game-play.
• Single player campaign.
• Online multiplayer death-match mode with Game Center.
• LAN multiplayer death-match.
• Cyber Punk soundtrack from Abducted by Sharks. (http://abductedbysharks.com/)
• 2 player split screen on one iPad: co-op campaign and death-match modes.
Follow us for the latest info and game news!
• http://crescentmoongames.com/other-games/
• http://facebook.com/crescentmoongames
• http://twitter.com/cm_games;