Genres
Controls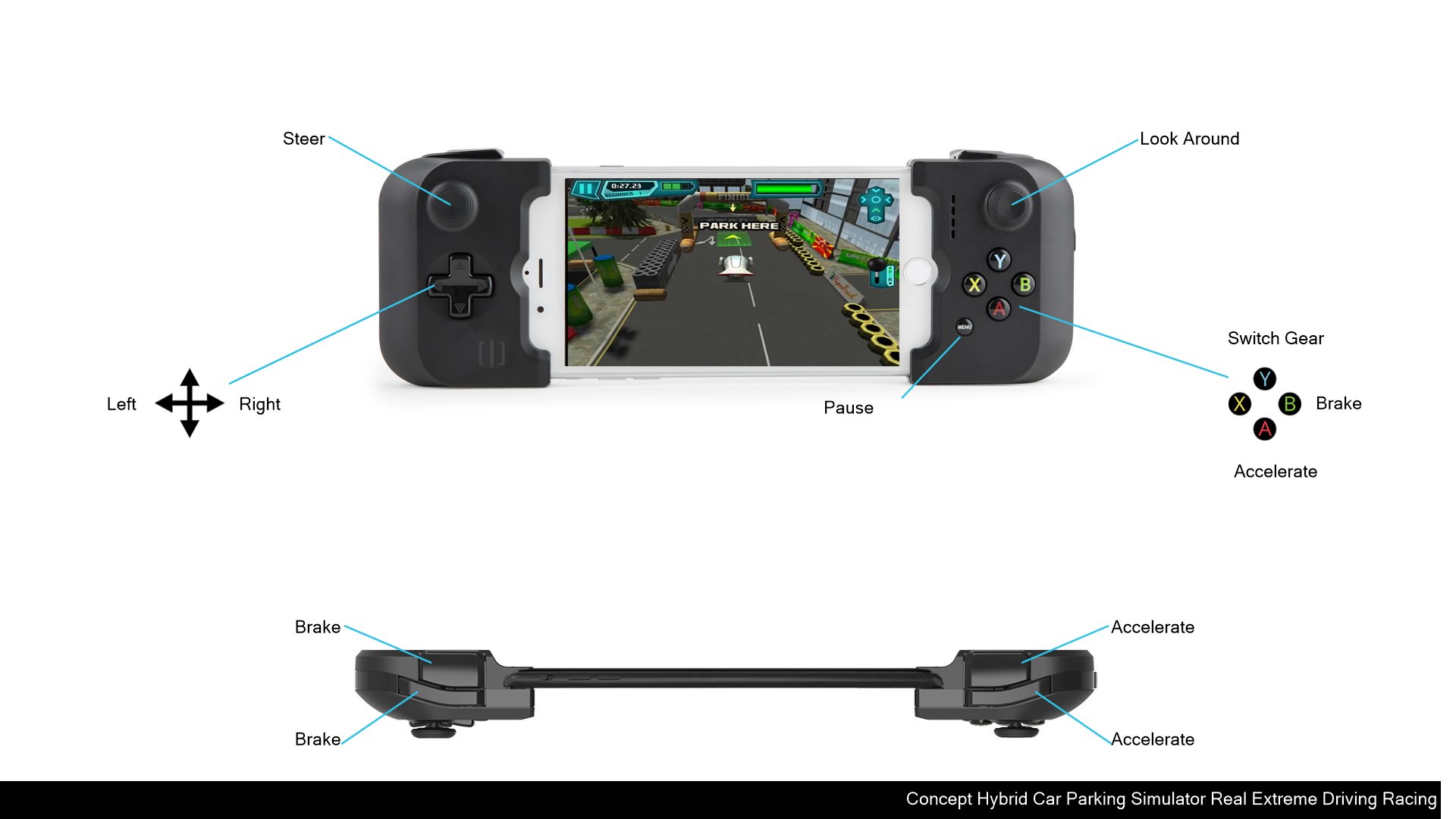 Get set to GO GREEN! Welcome to the First Ever Hybrid, Concept & Eco Car Simulator Game! Drive & Park a variety of Electric, Solar, Hybrid, Eco and Energy Saving "Green" Cars - keep it smooth to pass each Mission. Try to use as little Energy from your Battery as possible! The cleaner you drive, the better you'll score!

_____________________________
PARK 4 AMAZING HYBRID & ELECTRIC CARS
Drive iconic experimental electric concept cars; the pioneers of the Electric Car movement. Experience the differences in energy use and speed as you progress. See how development of the technology has been refined to use in some amazing Supercars. Can you master them all?
_____________________________
CROWD PLEASER
Show off your Parking Skills at the inner city 'Electric Car Trials Championship'. This exciting competitive speed and precision driving event is designed to show off the cars capabilities and promote Emissions-Free motoring in city centres throughout the World.
_____________________________
THE FUTURE OF MOTORING!
These cutting-edge electric cars drive in a very different way to normal cars. Watch your 'Energy Consumption' meter change dynamically based on how you're driving! Accelerating hard will drain the charge quickly but you can return charge to the battery when you brake and coast. With clever, non-aggressive driving, will you be able to maintain enough Battery Energy to score a Gold Award for every mission?
_____________________________
FREE TO PLAY
The Main Game Mode is 100% FREE to Play, all the way through, no strings attached! Extra Game Modes that alter the rules slightly to make the game easier are available through In-App Purchases. Each mode has separate GameCenter leaderboards to make for totally fair online competition!
_____________________________
GAME FEATURES
▶ ELECTRIC, CONCEPT & HYBRID "ECO CARS" – Featured in a game for the first time EVER!
▶ ECONOMY DRIVE – Adapt your driving style to maximize Battery Charge during the Missions!
▶ LOADS OF MISSIONS – Dozens of classic Parking and Precision Driving Missions
▶ PARK GREEN – Precise and polished driving will reward the best drivers – can you score Gold on every Mission?
▶ 100% Free-2-Play Missions
▶ CONTROLS: Choose between Buttons, Wheel, Tilt & MFi Game Controller Support
▶ CAMERAS: Multiple cameras including a First Person view
▶ OPTIMISED: Runs on anything from (or better than) the iPhone 4, iPad 2, iPad Mini & iPod Touch (4th Generation)
-------------------------------------------------
From the creators of "The Best Parking Games on the App Store" (a comment given by many of our happy players!). See our other games for many more exciting Parking Simulator games!;