Genres
Controls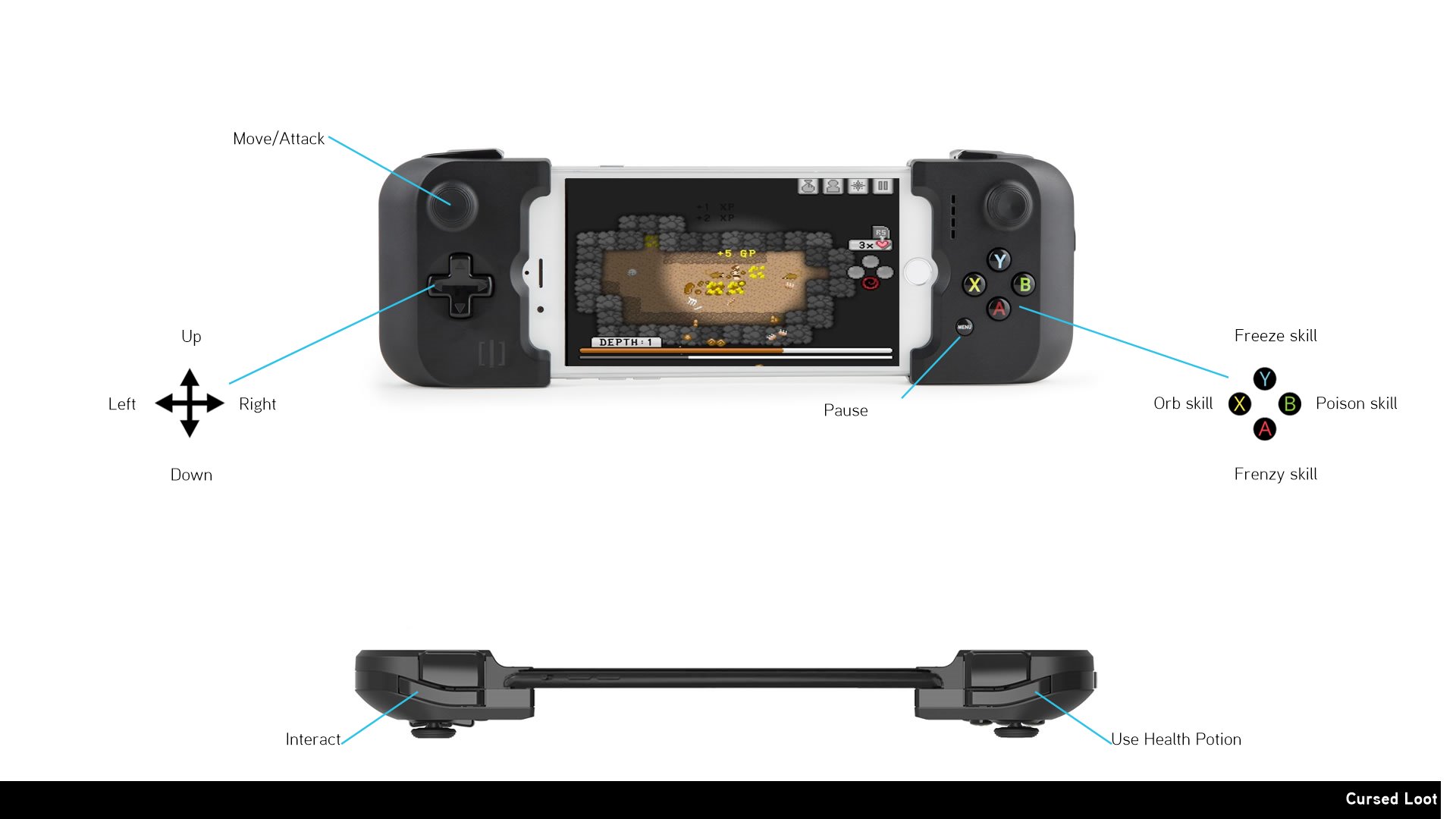 50 dungeon levels, 6 playable classes, 9 unique skills, dozens of encounters, thousands of monsters, tons of loot, and only 1 life!
Rebuilt from the ground up, Cursed Loot includes achievements, leaderboards, and full MFi controller support.
Enjoy the first 15 depths of the dungeon for free, or unlock the full version with a single in app purchase. (Thank you!)
We hope you enjoy Cursed Loot!
* If you have a newer device, turn on shadows in the options menu for the best experience. :);