Genres
Controls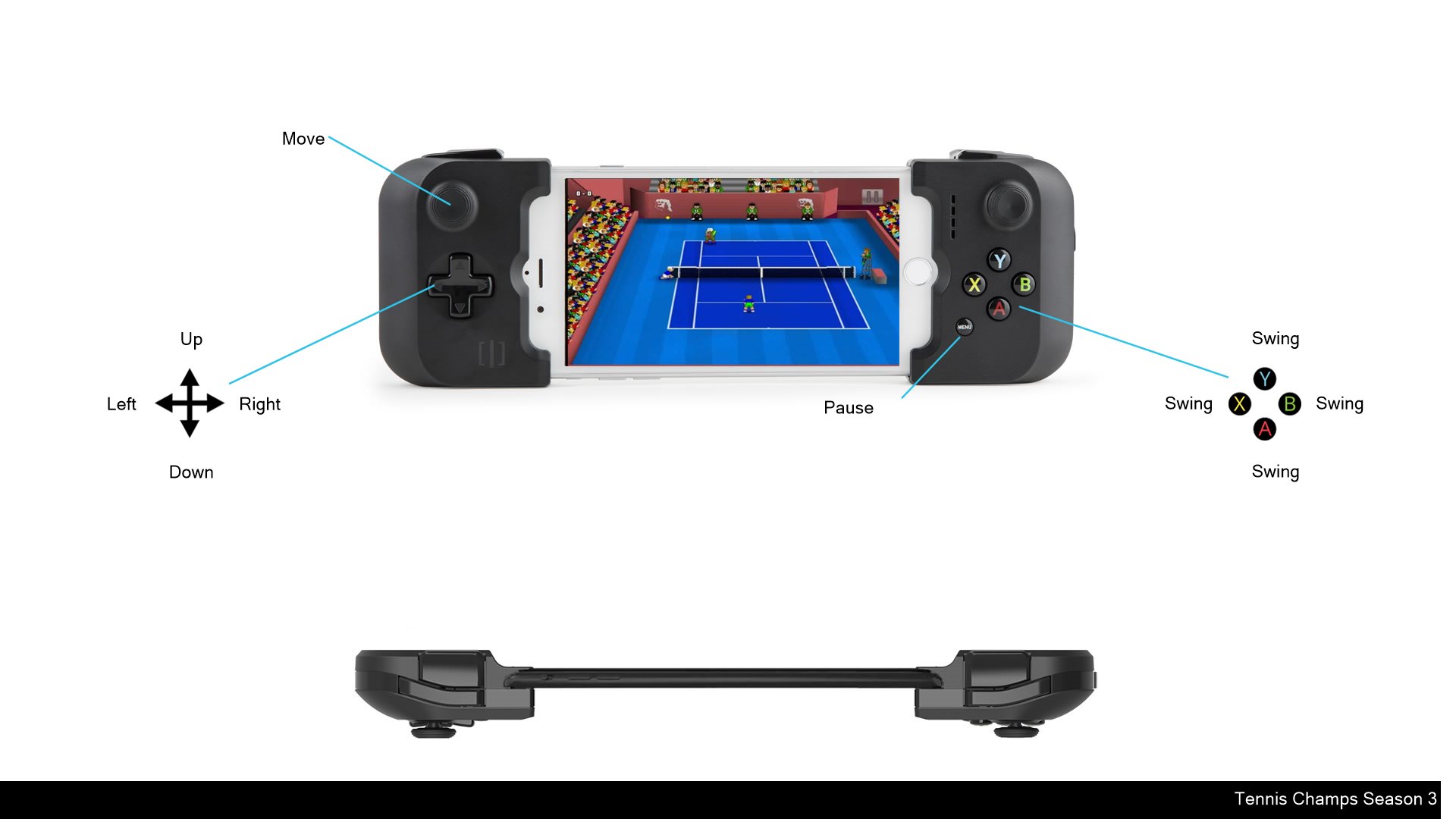 "One of the greatest mobile games released EVER" - Jared Nelson, TouchArcade 24/8/2018.
The world's best Tennis game is back!
* Deep Career mode, with 200 opponents
* Touch Tennis mini game
* Retro or Touch controls. (+Control Pad Support)
* GameCenter 2 player
20 years after the original Tennis Champs and Super Tennis Champs hit the Amiga, this is the "King of Tennis Games" brought up to date.
Remade completely for iOS by the original Amiga version programmer, using the original characters and retouched animation, combined with all new physics, AI, new controls, Daily Challenges, and a great new Career mode.
Daily Challenge serves up a mixture of modes, tennis games, opponents and mini games each day, with completion yielding rewards to help you in your career.
Career mode pits you against a field of 200 Tennis Pros on a full world tour packed with Events. Can you climb the rankings, win the major titles and be declared the True Tennis Champ?

* Included in TouchArcade's "10 Best Games of 2016" Lists! *
**GAME OF THE WEEK : TouchArcade 20th Feb 2016**
"Tennis Champs Returns is my favorite game of 2016 so far..." - Jared Nelson of Touch Arcade
"Best tennis game I have ever played " - Mr Charley - TouchArcade Forum
"This had to be one of the very best sports' games on iOS ever made! " - DJStout - TA Forum
"Winning my first major.. Has to be one of the most satisfying moments in my sports gaming history!" - Mikiesque - TA Forum;