Genres
Controls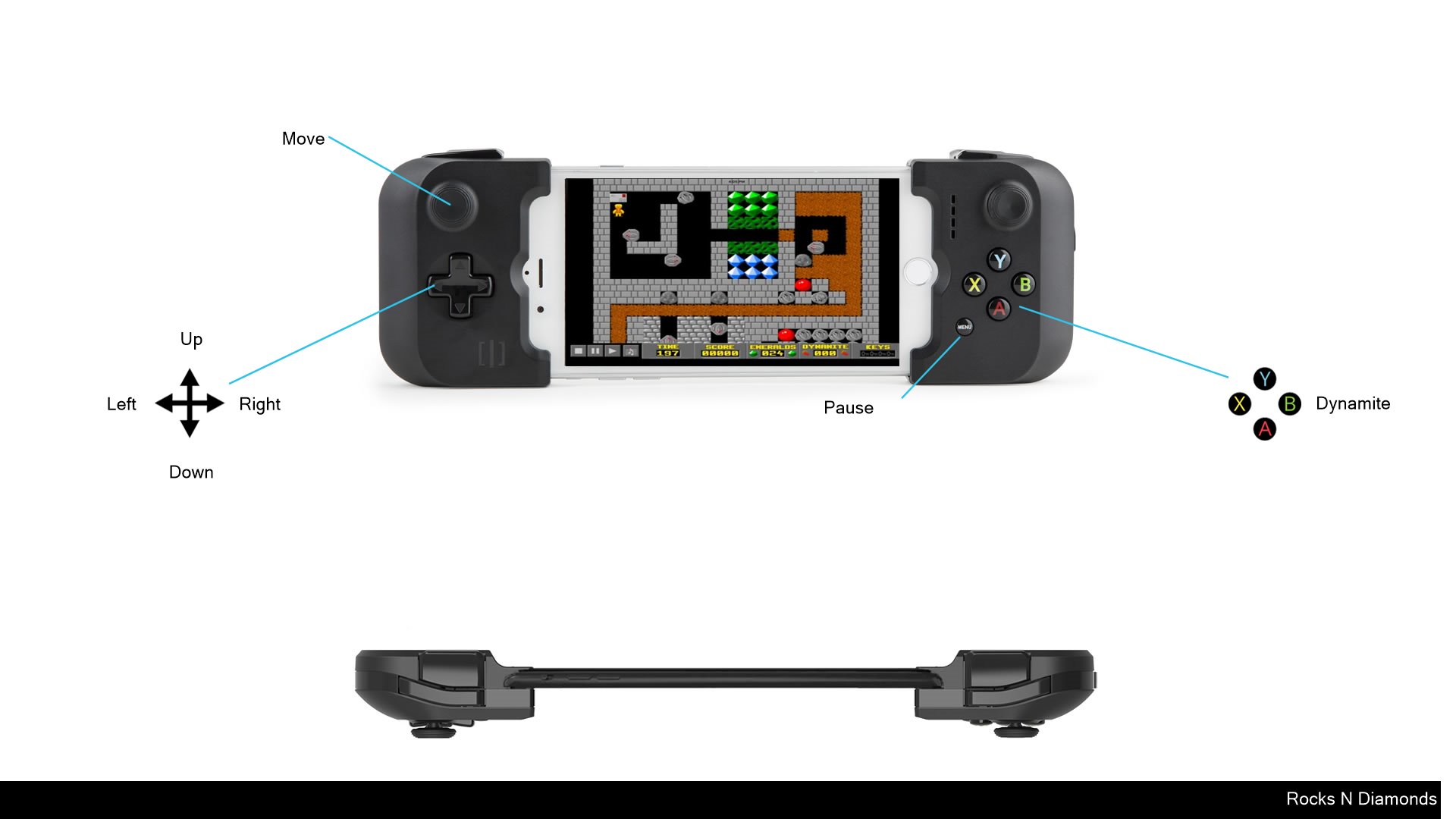 Rocks'N'Diamonds for iOS.
This is a port of the PC/Mac/Unix game of Rocks'N'Diamonds. Rocks'N'Diamonds is a game that includes the ability to play many levels from classic games like Emerald Mine (Amiga), Boulderdash (C64), Sokoban and Supaplex.
In Emerald Mine, the player must collect a minimum count of gems in a labyrinth and reach the then-opened gate. Gems, stones, bombs and acid are subject to a vertical gravitation. Furthermore, elements exist which guide the movement of the player like different wall types, and a number of enemies, some of which seek out the player. There are also further elements, like the dynamite which may be exploded at a chosen place, and the doors, for whose passing the matching key must be collected. Solving a level grants access to the next one, and there is a separate highscore list for each level.
Level sets included in this version:
Classic Emerald Mine 1, 2 and 3
Emerald Mine Club all sets
Classic Boulderdash
Classic Sokoban
Classic Supaplex
In all, more than 6,000 levels to master.
MFi controllers also supported.;