Genres
Controls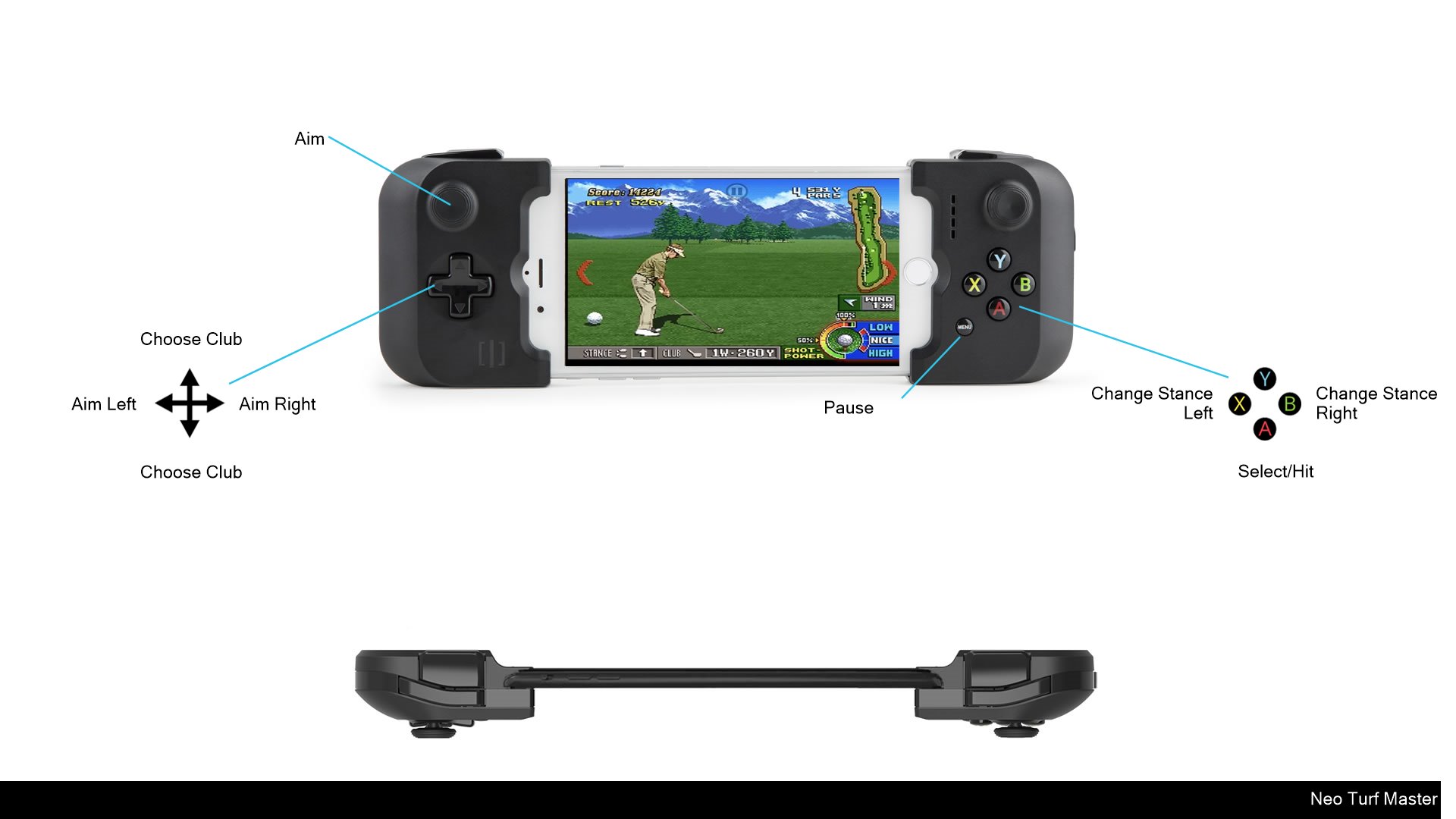 NEOGEO's legendary golf game is back, in a brand-new mobile version with touch controls!
NEO TURF MASTERS (also known as "BIG TOURNAMENT GOLF" in Japan) is an arcade classic that touched an entire generation.
Competing as one of six international golfers on different courses worldwide, players choose their club, analyze the wind direction, and find the best path to finishing each hole in as few shots as possible.
Specially-adapted for iOS mobile devices, this new version offers numerous new features while honoring the game's original spirit:
• A new touch-friendly interface
• Completely redesigned touch-friendly gameplay
• Local turn-based multiplayer
• Choose between six golfers with different characteristics
• Compete across the world: show off your skills from venues in the U.S. to Japan, with stopovers in Germany and Australia
• Engage in stroke play or match play
• Gamepad support
• Leaderboards: challenge your friends!
• Achievements
• Newly added save system
• No ads, no in-app purchases. Enjoy the full premium content!
• No internet connection needed to enjoy the game once installed
With a relaxing soundtrack, variable difficulty, and easy-to-learn mechanics, NEO TURF MASTERS is a game that brings big-time pleasure to die-hard golf fans and casual players alike.
Get it today and bring one of the best golf games of all-time to your mobile and tablet!;