Genres
Controls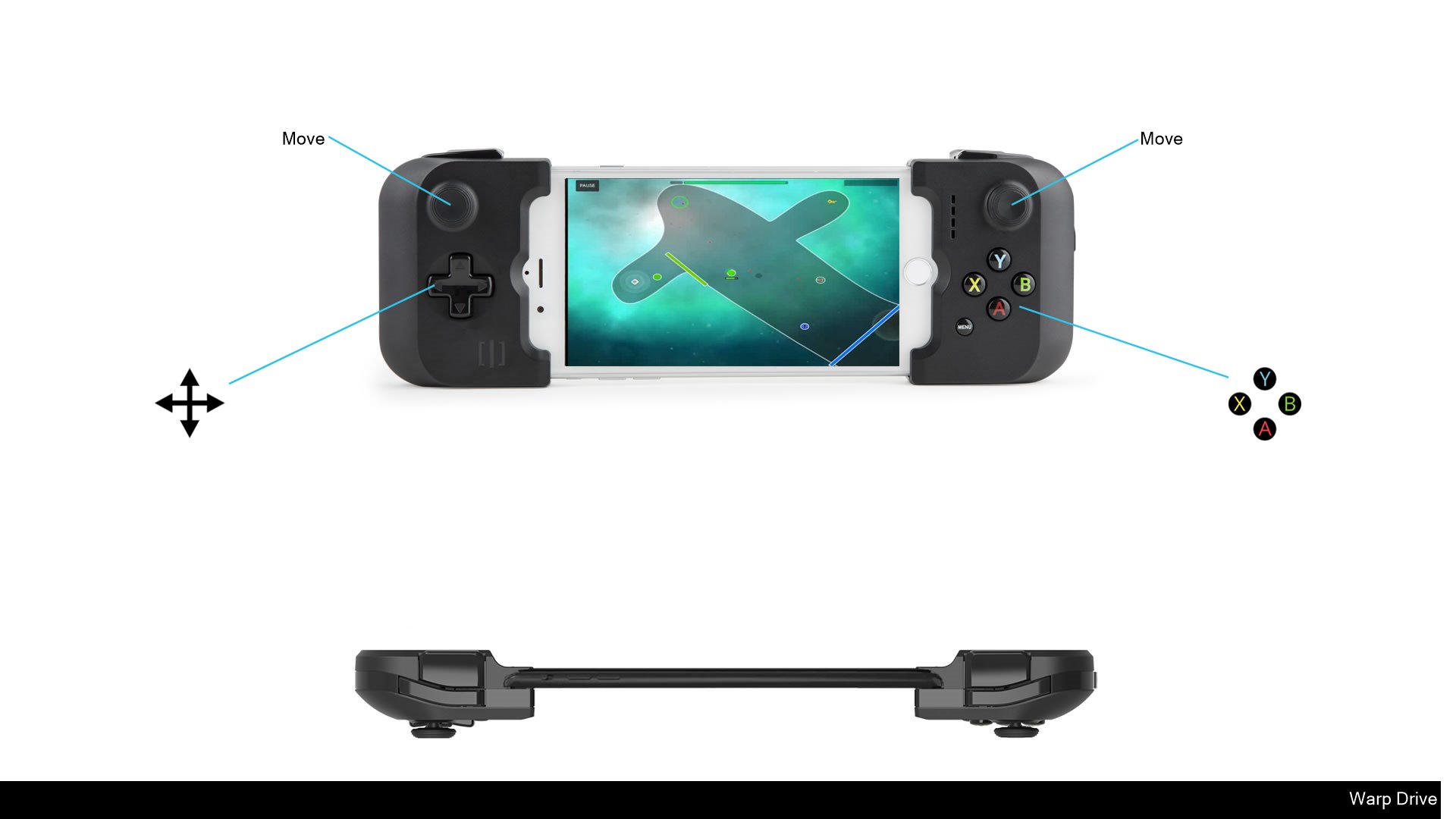 WARP DRIVE
Lasers!
Asteroids!
Time Rifts!
Space Portals!
Space Barriers & Triggers!
Space Mines!
Awesome music made just for you!
(Headphones recommended)
There is so much to explore and find in this game.
The ship control system is we believe extremely elegant and intuitive, We love it and hope you do as well. We believe this is one of the most advanced one touch games ever made! It was a blast to make this game.
----------------------------------
GAME FEATURES
: MFI Gamepad support during gameplay.
: Force Touch Support for Warp Throttling Speed. (Force Touch not required)
: Game Center
: Pinch to zoom (During gameplay you can pinch to zoom in and out)
: Camera Tilt (Tilt your device to look further)
: Ranking System
: iPhones and iPads Supported

ADDITIONAL INFO
The Game is free to download to try out. There are 12 levels that we give to you absolutely free. Come play them and enjoy!
We offer additional level packs ready as in-app purchases. All paid packs will contain at least 50 Additional levels. (Many hours of awesome fun)

MESSAGE TO PRO GAMERS
It will take serious skills to collect all the emeralds. Some will be very difficult but I assure you every level has been throughly tested and it is possible to collect every emerald. Emeralds will be used to upgrade your ship.

MESSAGE TO PARENTS OF YOUNG KIDS
We originally designed and made this game for our kids to enjoy.
The game has no killing. There are laser turrets that can shoot you and disable your ship but when that happens the level instantly restarts. They are actually really fun to try and avoid. The lasers are slow.
This game has a complete Kid Sector which offers 30 amazing levels just for kids which is available through buying Pack One. The kid levels have nothing too dangerous at first, they are more exploratory and less intense. My 4 year old and 2 year old love it. That being said non gaming adults will also enjoy the kid levels as well.
This game contains no ads, and no annoying pop ups.
This game is good clean minimalistic fun.
COMING SOON & IN DEVELOPMENT
Apple TV Version
Mac Store Version
Level Editor System - With Community System
(You will be able to soon build any level you want with the same tools we use to craft levels, Stay tuned!)
Engineering Bay - An awesome place to use your emeralds. Here you can assign your collected emeralds to your ship and apply awesome upgrades to your ship.

God Speed!;