Genres
Controls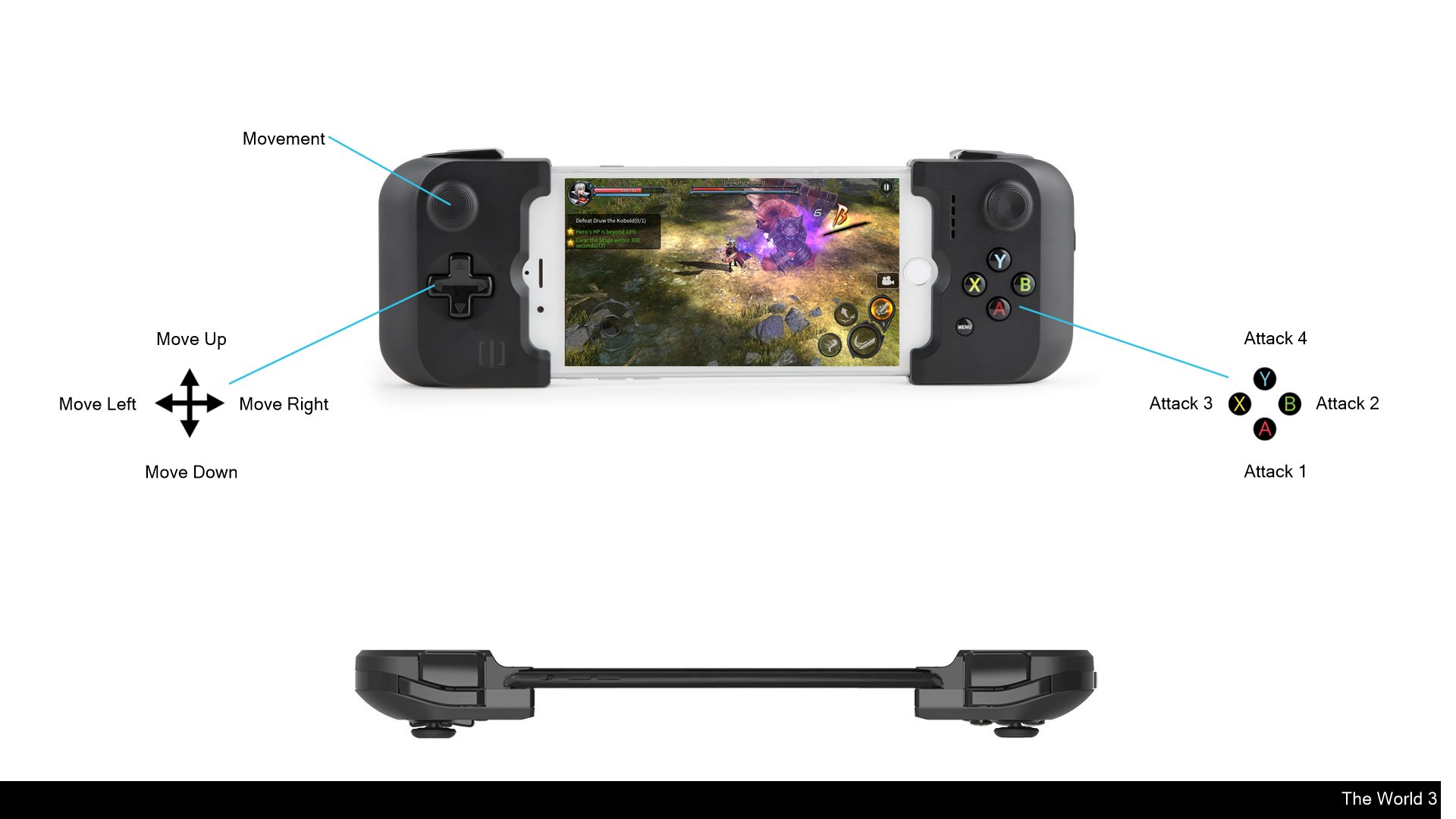 Watch App
"The World 3" now uses HealthKit to connect to your Apple Watch and install the Watch App. This Watch App will record your daily steps.
The more you walk per day, the more rewards you can claim in the Watch App! Time to go out and exercise!
One of the best 10 Action Games on AppStore 2016!
The World 3 is the official successor of "The World 2" and "The World OL",
which is a refreshing MMOPRG monster hunting game
with cutting-edge Action Gameplay and Stunning Graphic!
FEATURES
-"The World 3" is available for Apple Watch now! Once you Allow "The World 3" to access the Health to read your Steps, you can claim your rewards in the Apple Watch according to your steps!
-Epic Bosses coming back and stronger! Beat them and find out the truth of the world!
-Good Games × OXON studio, presenting you with cutting-edge gameplay and stunning graphic!
-Blasting impact from real-time combat, distinguishing every move from normal attacks to a heavy strike!
-Innovative Combo Breaking System, break the combo of Bosses and create a big chance to attack!
There is no absolute vice in world
Yet hell is other people
Although no one is born devil
Innocent people might fall
What kind of experience turns a human into demon?
The mystic truth awaits you to unveil...
"To me, The World series is a fairground full of my imaginary and love for games. I want to put my favorite elements into the game from different phases of my life, and share it with all players who love The World series."
-- Raistlin, producer of The World series
Download The World 3 to have a taste of the best action game of the year!
If you need more updates or information about The World 3, please connect with us!
Facebook: https://www.facebook.com/theworld3game
Game Page: http://www.theworldthree.com/
Customer Service: theworldthreegame@gmail.com;