Genres
Controls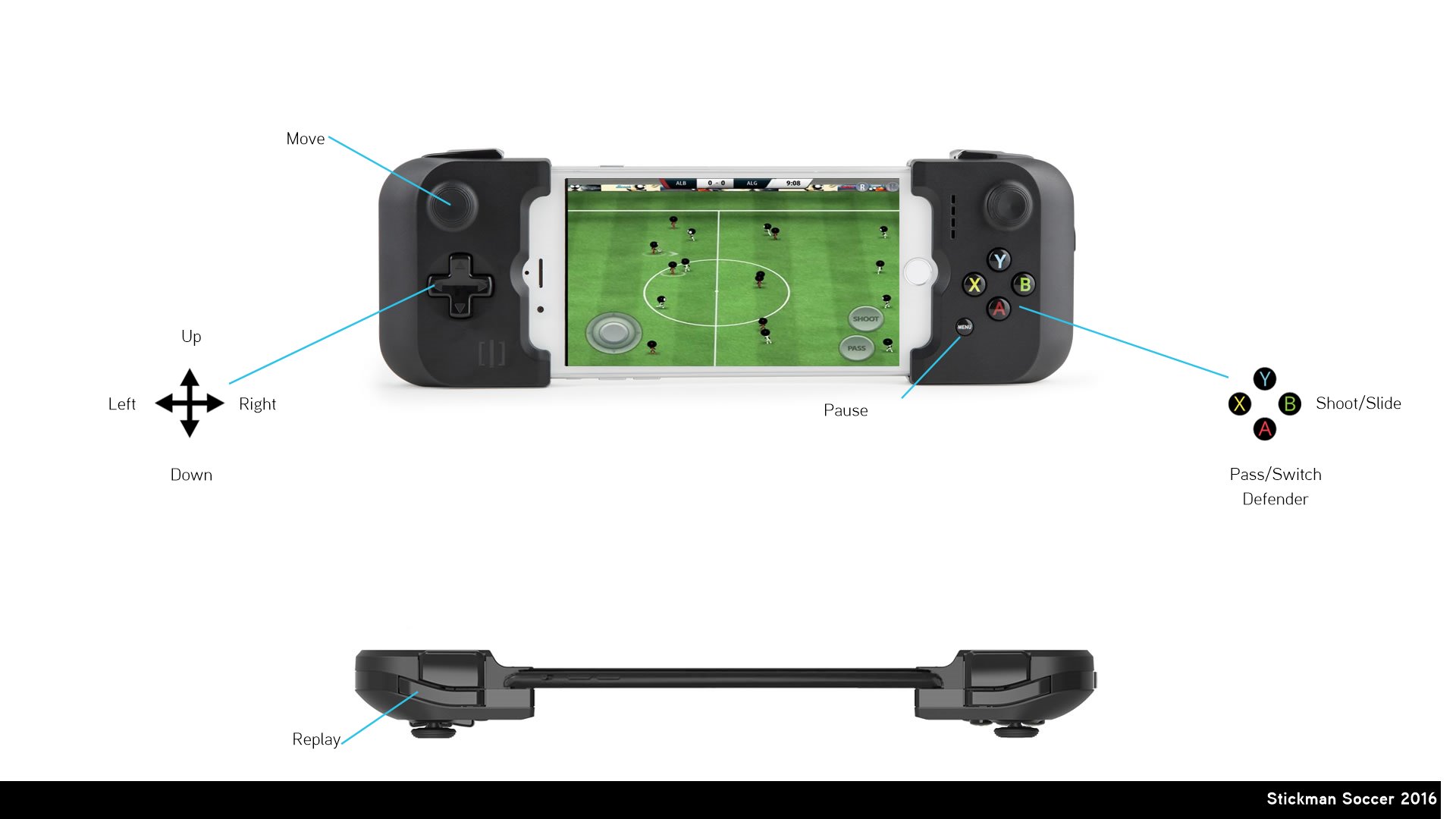 *** More than 4.000.000 players can't be wrong! #1 Sports Game in various countries! NOW FREE FOR A VERY LIMITED TIME. GET IT NOW UNTIL THE PRICE IS BACK TO NORMAL ***
Stickman Soccer 2016 is the brand new sequel to the award winning Stickman Soccer with more than 50 million players. Experience pure soccer fun with fast paced gameplay, an astonishing atmosphere, stunning smooth animations, simple controls, insane action and tons of replay value in this from the ground up redesigned Soccer. Choose your soccer team and rank up while playing various seasons, national leagues, cups or the European Cup 2016 in France. Decide whether you want full control over your players with manual running and shoot timing or use the automatic running mode where you have control over precise pass timing and watch your players tackle your opponents. Choose your favorite soccer team from more than 100 different skilled teams and lead them to glory!
EXPERIENCE PURE ARCADE SOCCER, not just another simulation!
PLAY with your friends locally in the brand new and UNIQUE PARTY MODE!
• Stickman Soccer brand won the "Best Soccer Game 2015 Award" by German Soccer Culture Academy
• The sequel to the #1 Soccer game in multiple countries


• From the makers of various top hits like Stickman Basketball, Stickman Ice Hockey, Stickman Football, Stickman Tennis, Stickman Battlefields, Stickman Cliff Diving, Stickman Base Jumper, Rope'n'Fly and more...

FEATURES
• Seasons, National Leagues and Cups
• European Cup 2016 in France
• Short and Long Seasons
• Woman league and teams
• Mini skill games with online leaderboard
• Local multiplayer mode with up to 4 controllers (play in the same or opposite teams)
• Brand new and unique Party Mode. Play with up to 4 players on your device
• Quick Game and Shootout modes
• New game mechanics including Fouls, Penalty Kick, Long Pass, Header, Corner, etc..
• New movements and tactics
• New 3D fluid animations
• Various difficulty modes
• Full controller and gamepad support
• Simple yet powerful touch controls with timing control

• Automatic or Manual Running
• 100 different soccer teams to choose from
• Match statistics
• Compete with your friends with the integrated world ranking leaderboard

• Smooth animations with 60 frames per second 

Take a look at the Stickman Soccer 2016 Trailer : https://www.youtube.com/watch?v=ylhGXq1nmXE
Feel free to post your ideas, we will try to implement them as soon as possible

Thank you very much for all your support and interest in our games! We would love to hear your suggestions!;