Genres
Controls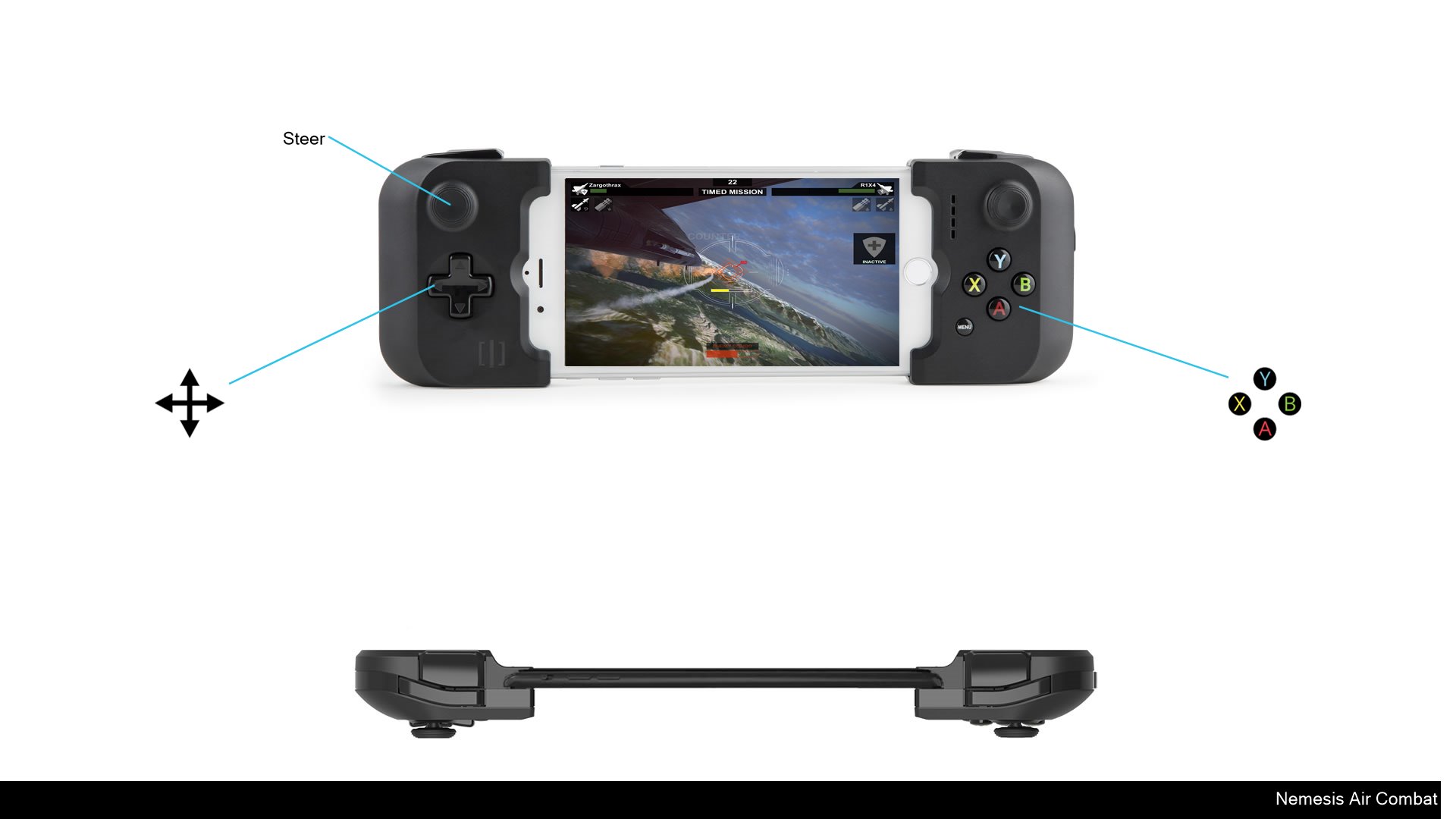 The year is 2050 and you have been betrayed. Nemesis is an adrenaline-pumping action game in which you are transformed into a mercenary jet-fighter. Unlike all the other fighter aircraft games on the market, the gameplay in Nemesis is based on casual-style controls which play to the strengths of the platform, providing a satisfying experience to the player regardless of their skill or experience.
The gameplay is designed around short, intense sessions perfect for the on-the-go gaming. The casual controls allow more focus on in-your-face camera angles, cinematic set pieces, cutting-edge graphics and visual effects that will push the mobile device to its limits. Goosebumps and excitement guaranteed!
As Nemesis processes all of your flight data in real-time you will need a continuous internet connection to enjoy this game.

Features
● Battle your way through countless missions in action-packed, adrenaline AAA dogfights.
● Loot awesome weapons, buffs and skins from your enemies.
● Upgrade your aircraft and weapons to master the story and rule in multiplayer.
● Conquer the game world to collect awesome territory rewards.
You can download and play Nemesis for free but a few in-app items can be bought with real money.
Social
Please follow us on social to keep up to date on the latest in-game events:
facebook.com/AirCombatTheGame

Support
Do you have issues? Please send an Email to support@playstack.com.

Privacy Policy:
http://nemesis-thegame.com/privacy-policy/

Terms of Service:
http://nemesis-thegame.com/terms-of-service/;