Genres
Controls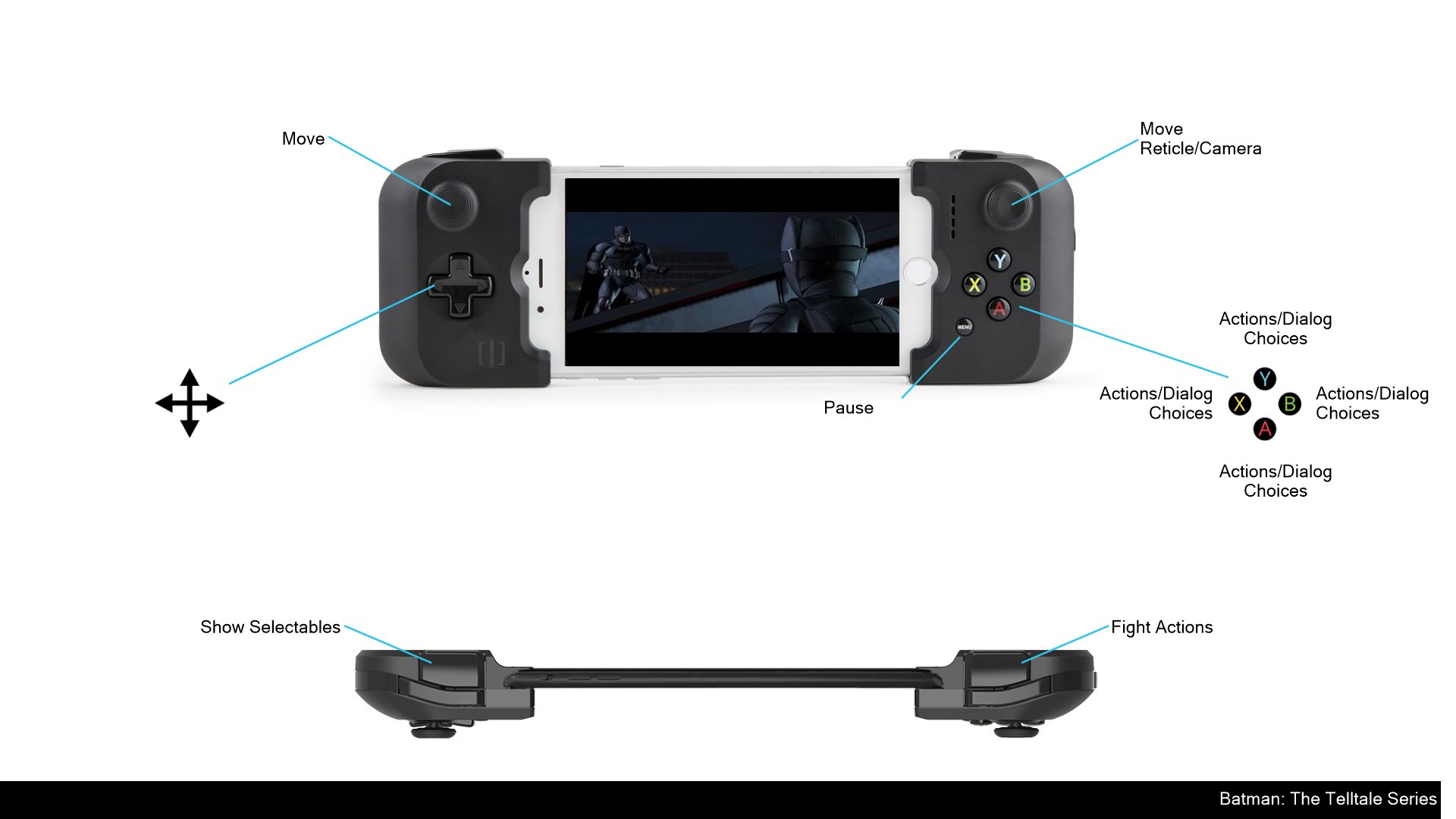 Begin your adventure - Episode One now FREE! Discover the powerful and far-reaching consequences of your choices as the Dark Knight. The fate of Bruce Wayne, his dark persona, Batman, and Gotham hang in the balance.
In this gritty and violent new story from the award-winning creators of The Walking Dead – A Telltale Games Series, you'll make discoveries that will shatter Bruce Wayne's world, and the already fragile stability of a corrupt Gotham City.
Your actions and your choices will determine the fate of the Batman.
Includes Episode 1 in this all-new series from the award-winning studio, Telltale Games.
***Save 25% on additional episodes in Batman - The Telltale Series by purchasing the Multi-Pack [Episodes 2-5 bundle, available now] via in-app in the 'Episodes' menu***
*NOTE: Recommended Devices for the best gameplay experience - iPhone 6 and up, iPad Mini 4 and up, iPad Air 2 and up, and iPad Pro - also requires iOS 10.0 and up.*;