Genres
Controls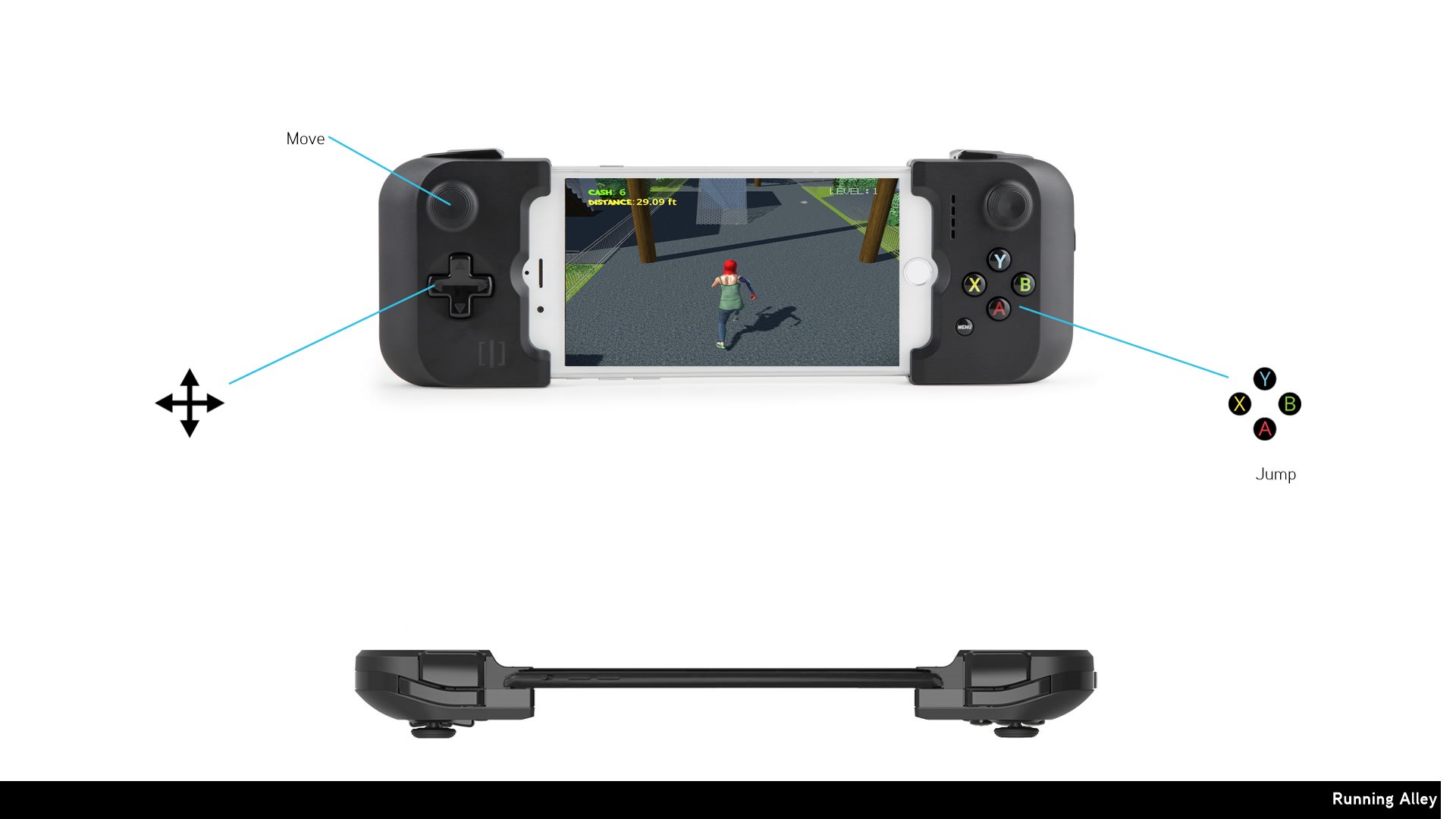 How far can you go?
Busted while spray-painting her neighborhood X-Tina has to run as far away as possible from the police!
On top of the endless runner game, Running Alley will be use as companion app for the upcoming book on game development with Unity 5 by Marc-Andre Larouche*.
FEATURES**:
- Support game controllers (MFi).
- Support leaderboards and achievements (Game Center).

*The book may not be available everywhere or in every language.
**Features may change at any time.;